Mahoom
Type of work
Mobile application
Project
Social Media Mobile App Development
Idea
Mahoom is a social network for your home. Explore lots of different interior and living designs and enjoy.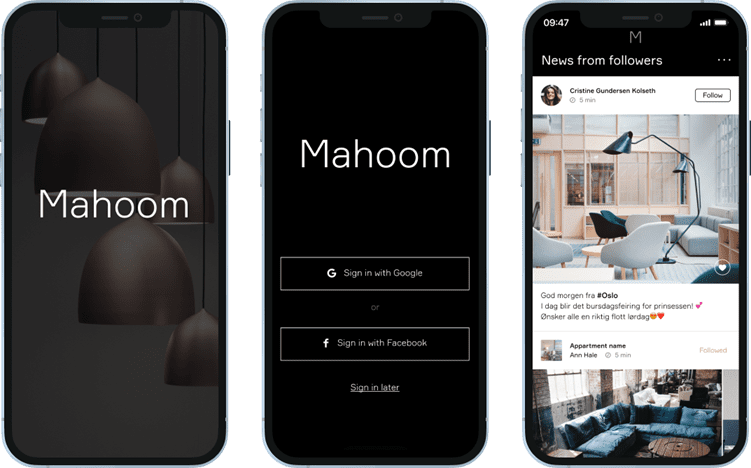 Onboarding, Sign In, Home Screen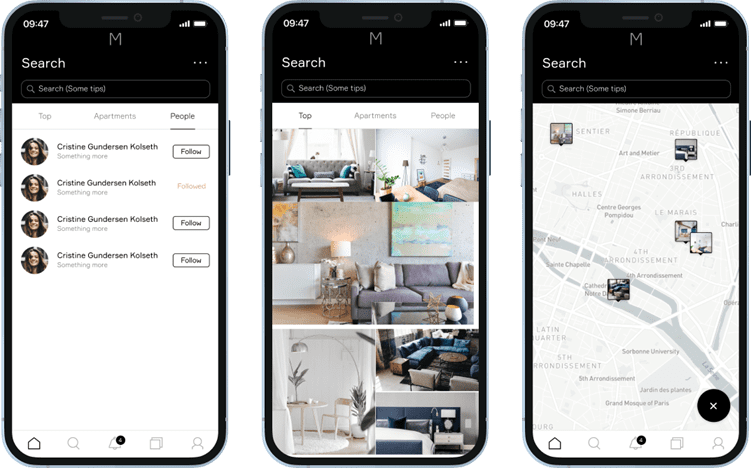 Search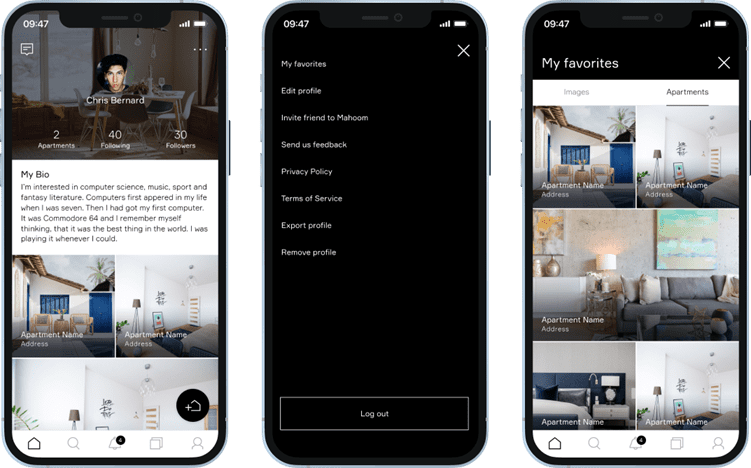 Profile
Features
Ability to create different types of real estate, fill in information about them and attach photos and videos; Create posts; Find users and follow them; View followers feed, likes, and comments; Chat between users.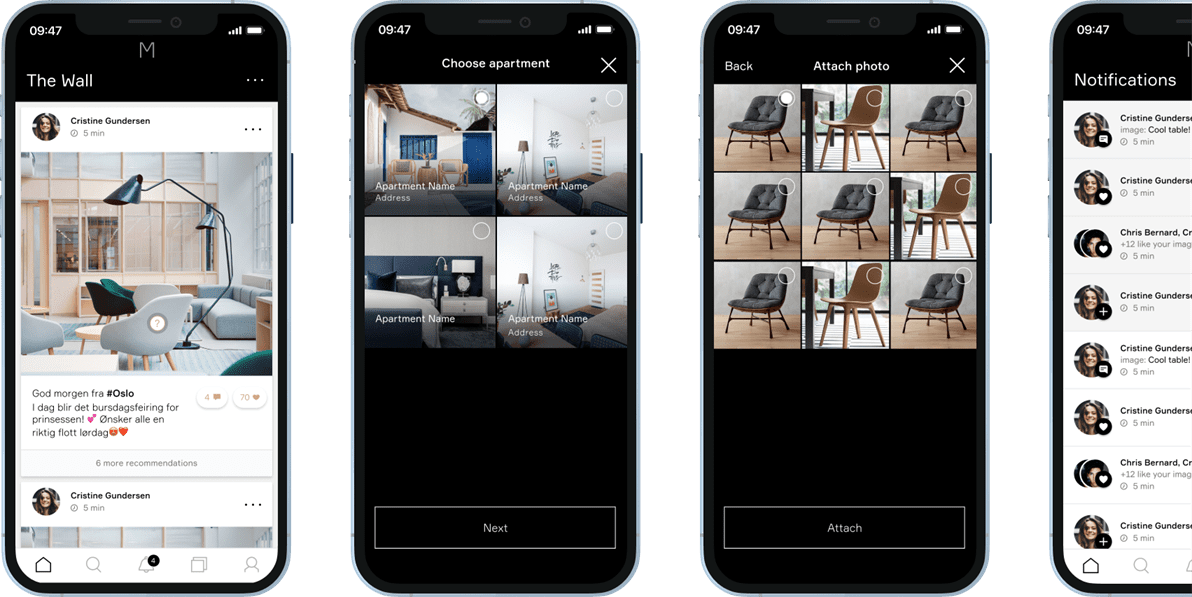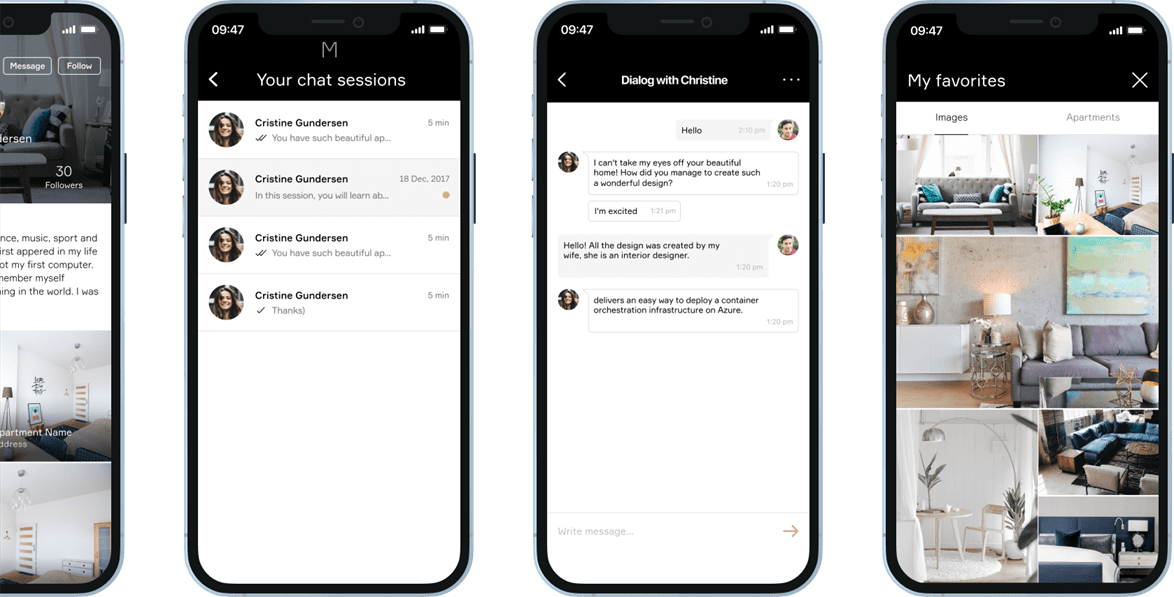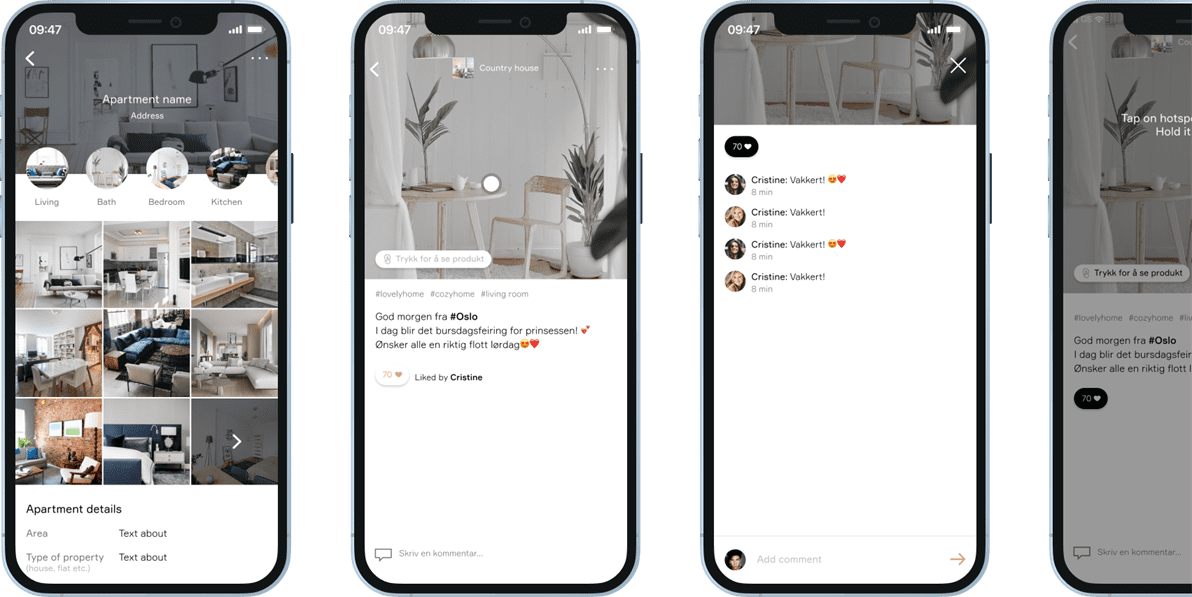 Time and tasks completed:
In 1548 hours, our experts created a Landing page for the app promotion and mobile app development, using technologies such as React Native and .Net.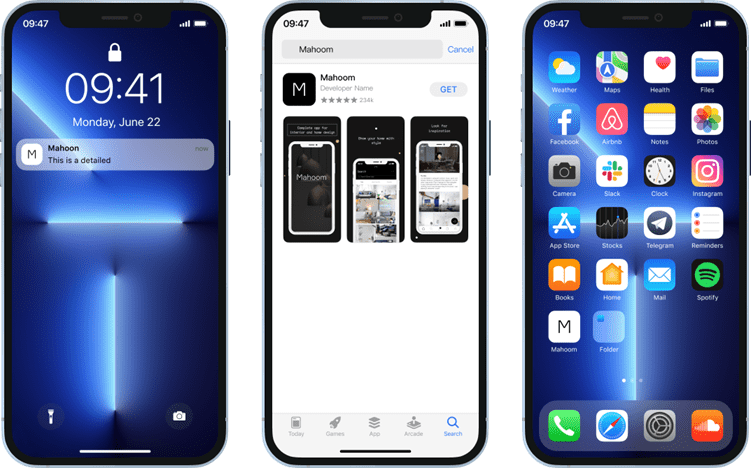 AppStore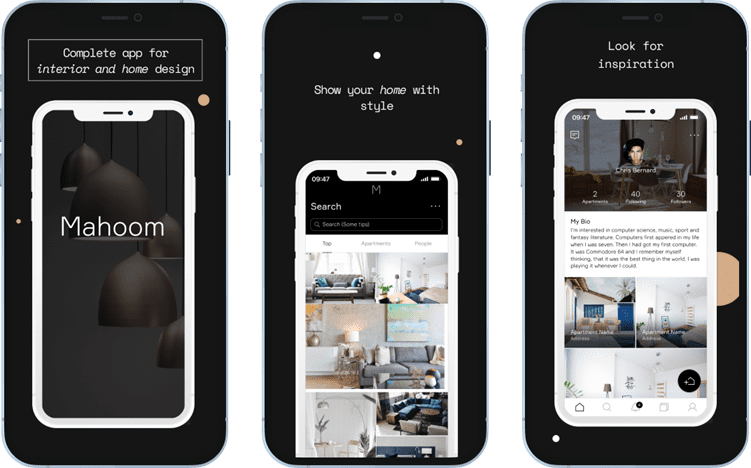 Screenshots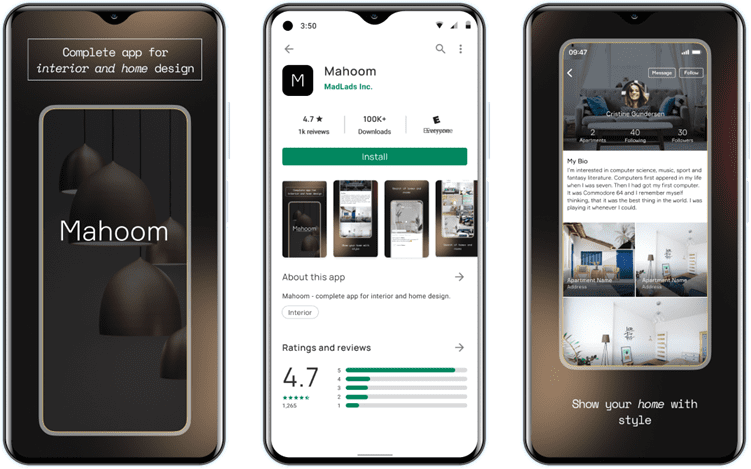 GooglePlay
Details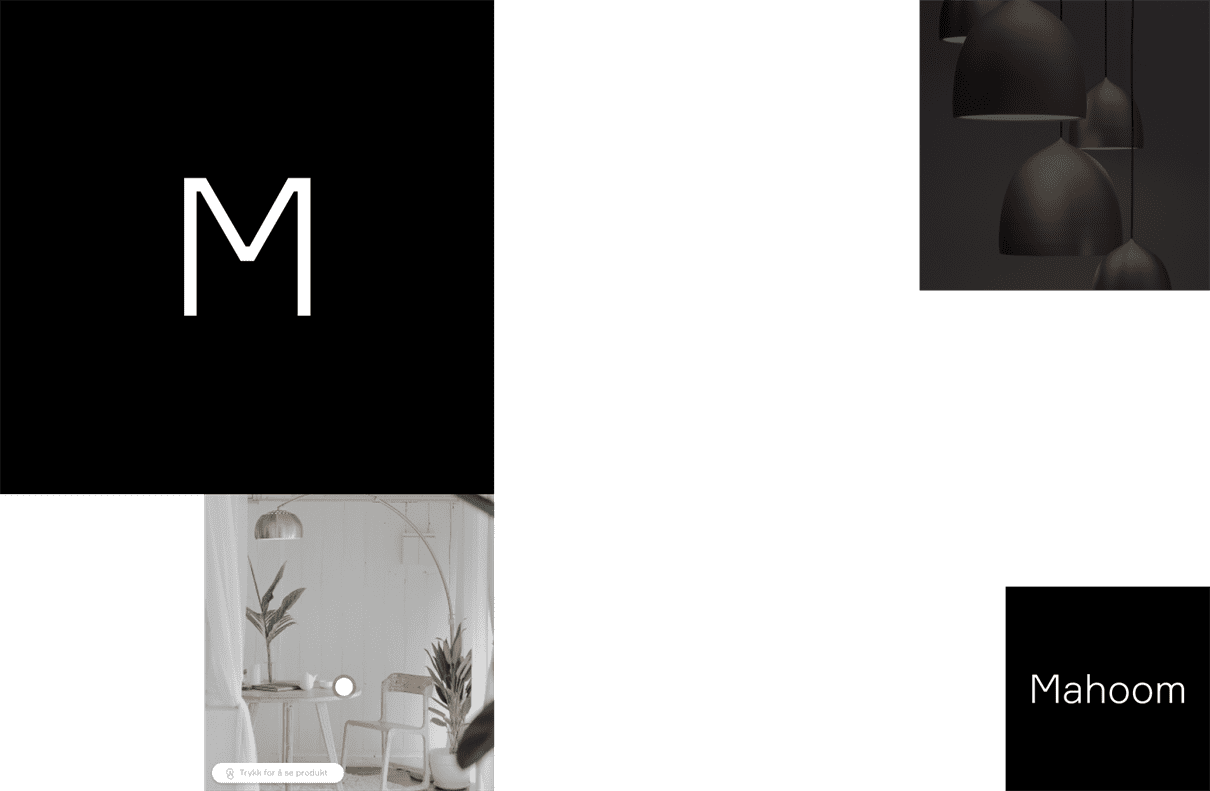 Contact Us
We'll contact you within a couple of hours to schedule a meeting to discuss your goals.