SmartInvest
Client's location
Ukraine
Project (Industry):
Fintech
Partnership period:
May 2021 – present
Type of work:
Prototypes and mobile application design Mobile app development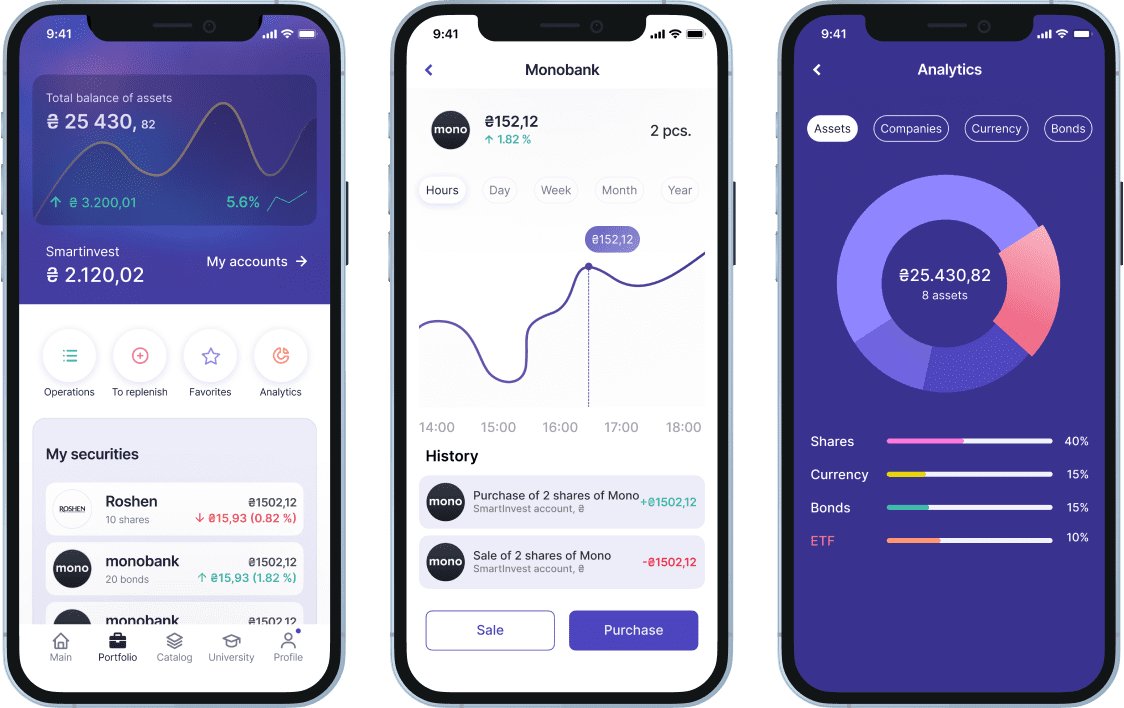 Easy tracking of statistics and analytics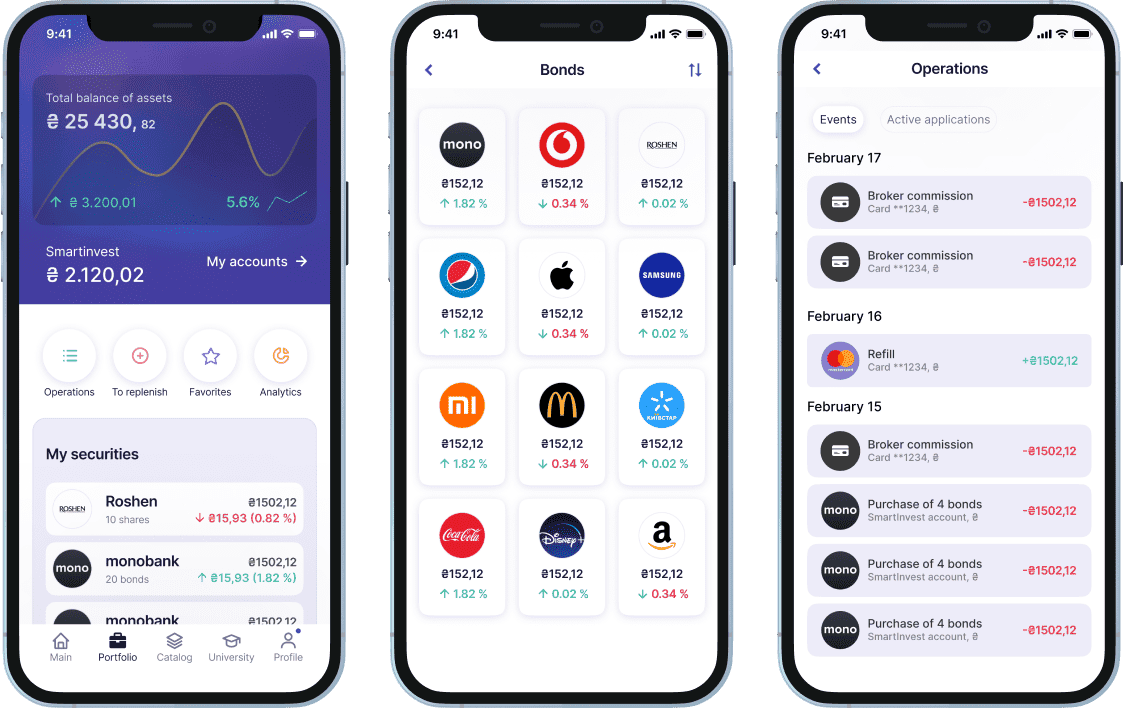 User-friendly account management interface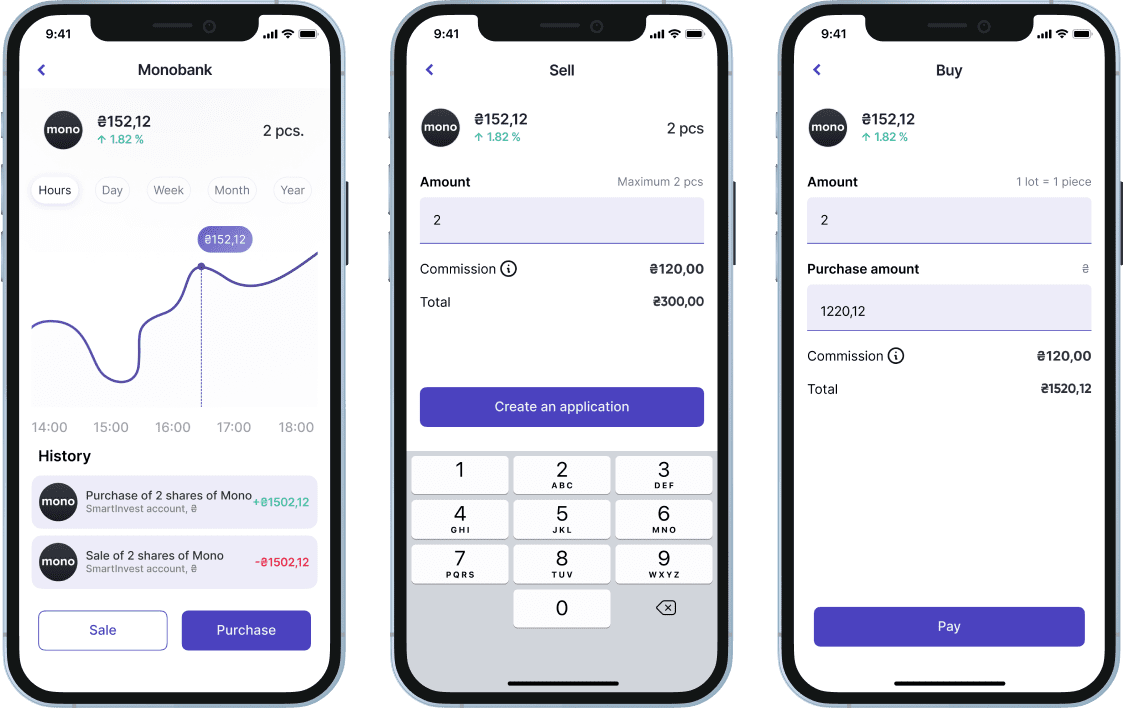 Easy process of buying and selling securities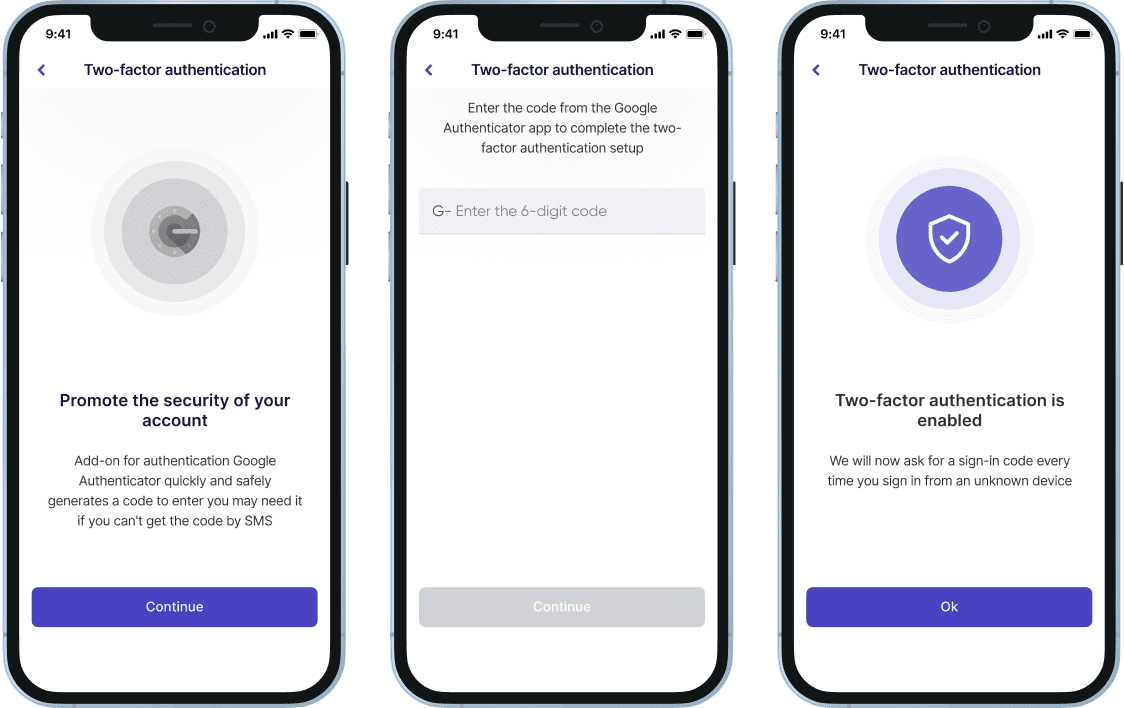 All your assets are perfectly safe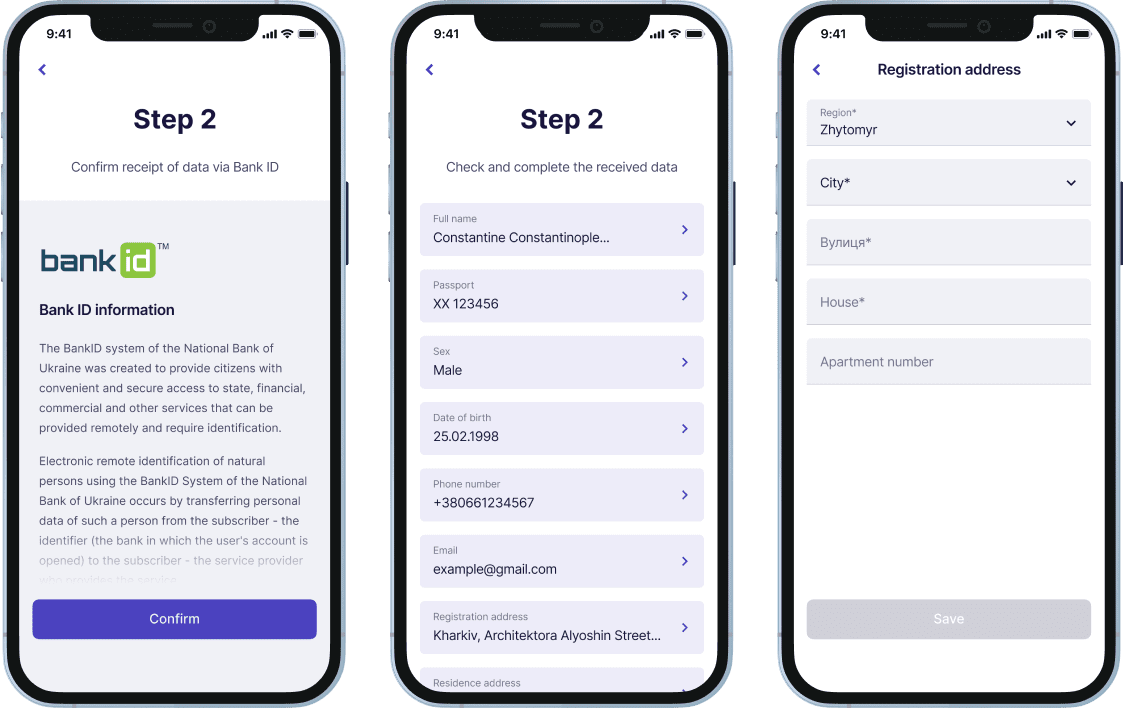 Reliable verification via Bank ID
| | |
| --- | --- |
| purpose | Provide clients with the opportunity to conveniently buy securities – stocks and bonds. |
| Idea | One app to manage your investment portfolio. In this application users can buy/sell a security, deposit their account, accumulate balance, withdraw money, study articles in the university to improve the level of knowledge, conduct actions in the personal cabinet. The product can track the dynamics of the stock market, and manage your portfolio – buy, sell and monitor the dynamics of stocks. Moreover, the product has a university section that is designed to teach clients how to invest correctly. |
| Tasks | An admin panel and a mobile app were created. In the admin panel, the admin can view user information, verify the user, create securities, and materials for the University section. In the app, the user can register, attach all necessary documents for verification, read the training material, the list of bonds, go to the purchase process, and view their overall statistics. |
| Solution | We developed web and mobile app that helps to make investing simple. Users can draw up and sign all the necessary documents right in the app. |
Features
eKYC
Сustomer registration is a fully online process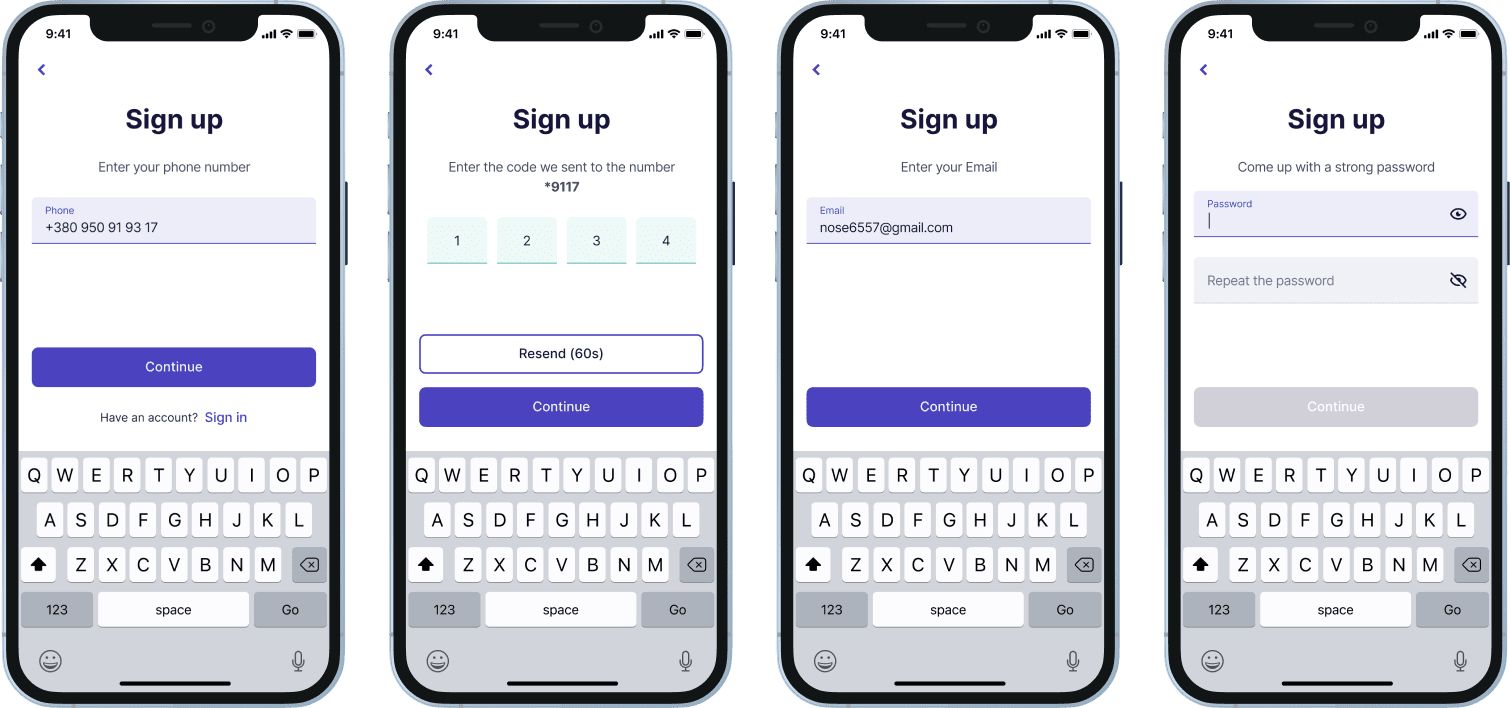 Stock catalog
Automatic market matching based on Exante and Yahoo.Finance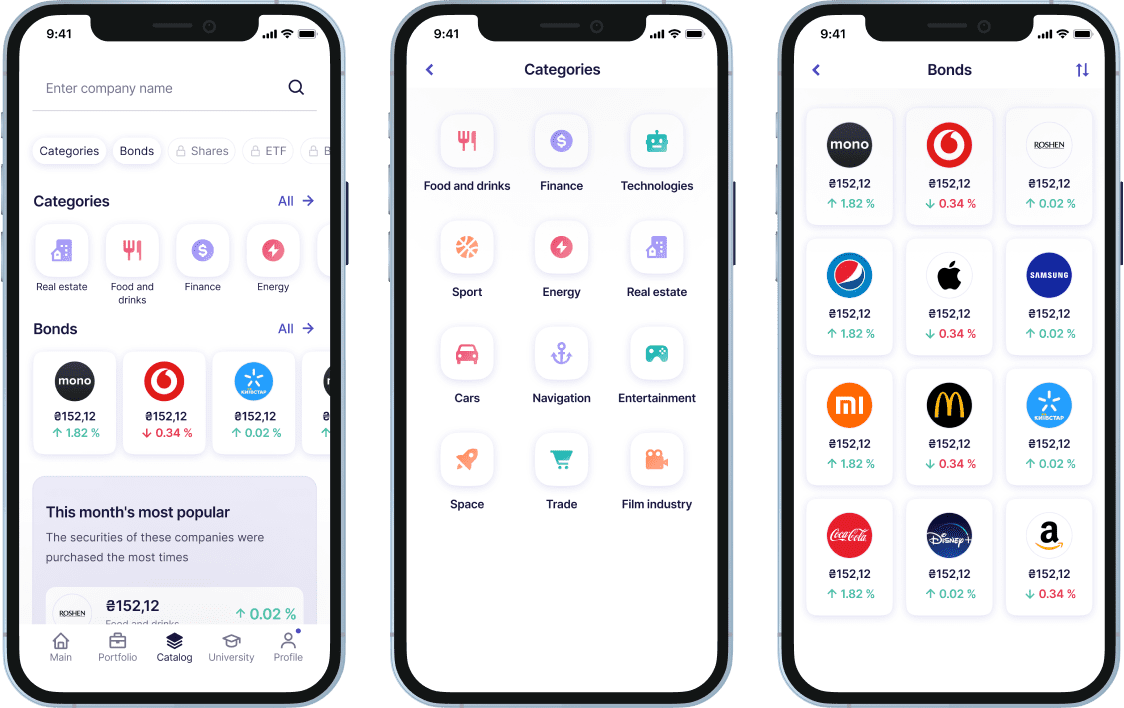 Buying stocks, bonds and fractional stocks online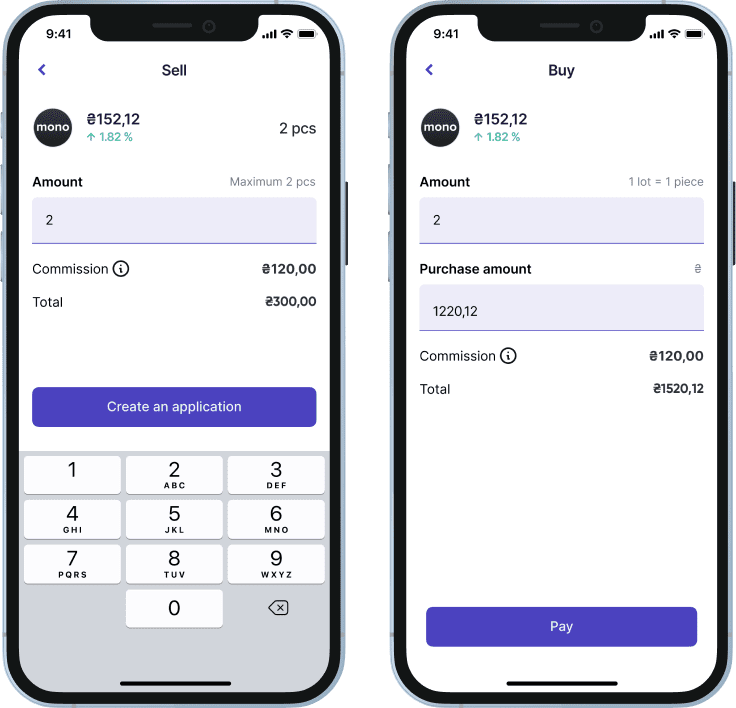 Portfolio management
Portfolio dynamics tracking
Auto-broker (buying stocks according to risk strategy)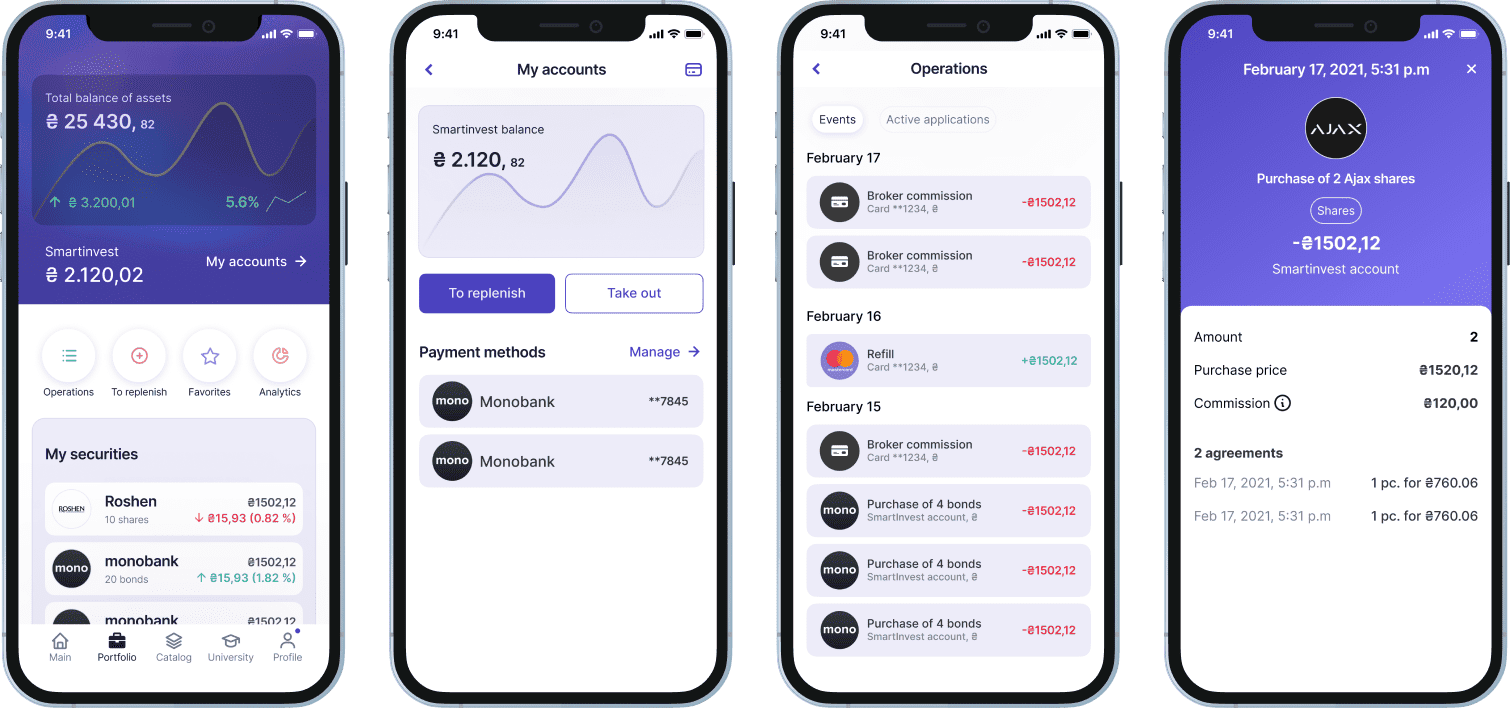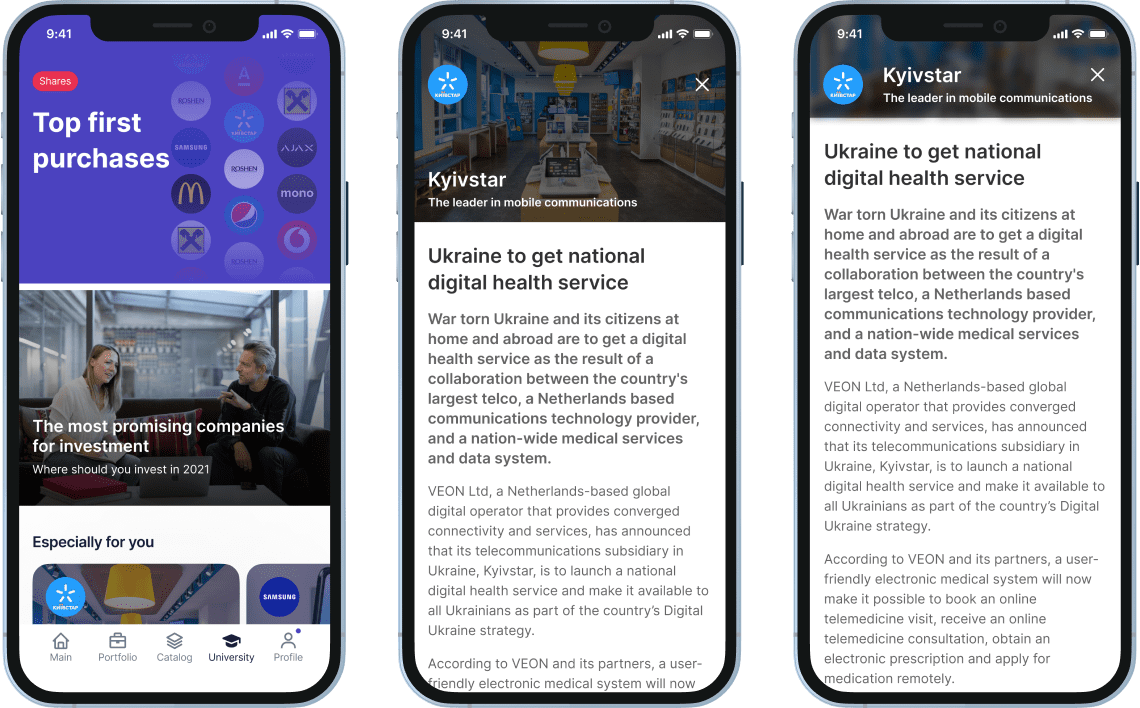 Integration with payment systems
Visa/master, bank transfer, web3 payments
Security features
FaceID login, two-step authentication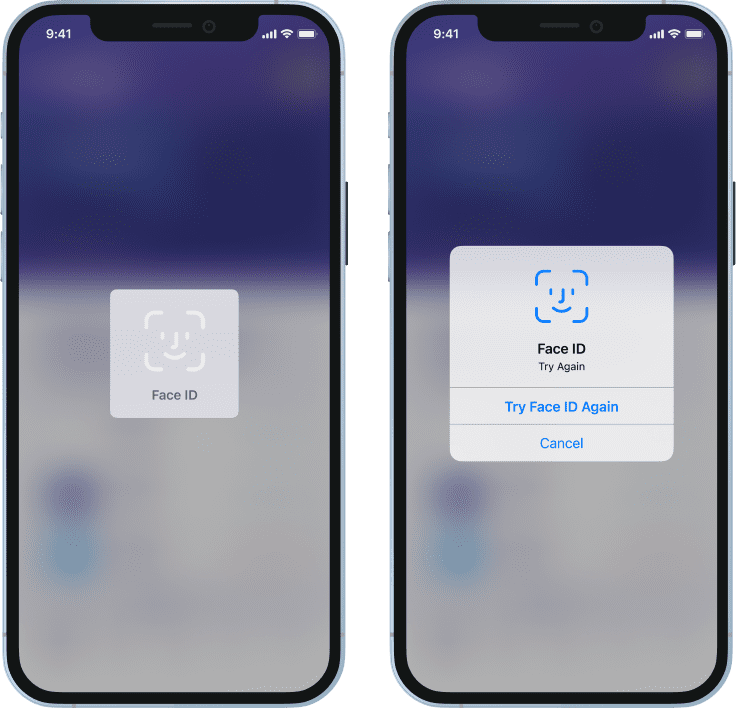 Roles
Buyer
A person who is registered in the application and is entitled to buy and sell securities.
Seller (Broker)

User who has access to the administrative panel of the application and can perform the following actions:

Create / Edit / Delete securities list
Process customer registration requests
Process requests to buy and sell securities
Download contracts.
Integrations
Smart ID
Service that allows you to sign contracts that are created on the back-end application side.
BankID
Service of remote customer verification through Ukrainian banks, which provides the ability to identify the client on the Internet resource online when registering or ordering services.
SMS / Email servers
Service(s) that allow you to send SMS and contracts to the buyer, which are created in the back-end.
Payment system
Can be any. Must provide transfer of funds from customers' cards when buying securities to the SmartInvest application account and vice versa.
Back-end of an app
A system that allows the broker to manage the content in the application. Must generate contracts for each buyer when registering, as well as buying and selling securities.
Time
It took 6 months (or 3000 hours) to develop MVP.
Project Management Methodology
Scrum
Team

1 Business Analyst
2 UX/UI designers
2 front-end engineers
2 back-end engineers
1 QA
1 Scrum master

Technologies
Contact us to discuss your fintech idea and methods of its development
As a leading
software development company
, we provide end-to-end solutions to companies of various sizes.Using vast experience in the fintech industry, our team of certified specialists takes on tasks of any level of complexity.
contact us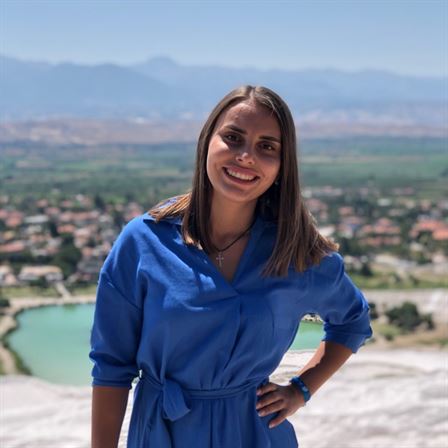 Anna
PM Unit Lead, Artjoker
Online stores we've delivered for our clients
Contact Us
We'll contact you within a couple of hours to schedule a meeting to discuss your goals.