Onmap
Idea
The idea is to implement the platform from scratch, including website creation and BackEnd architecture with support for mobile and web clients.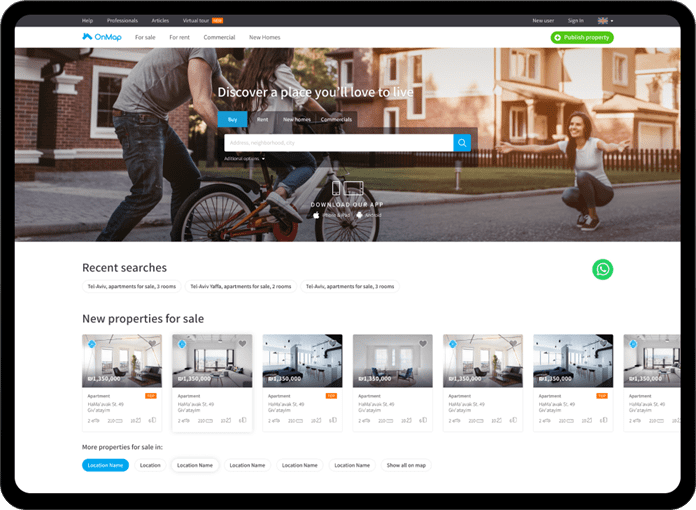 Main page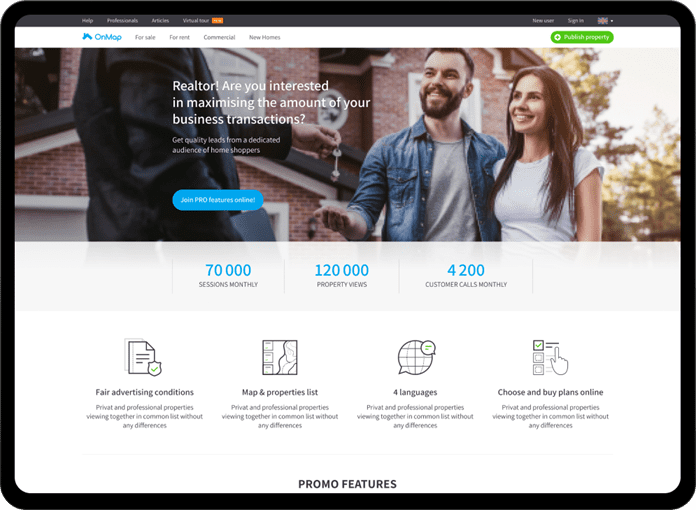 For realtors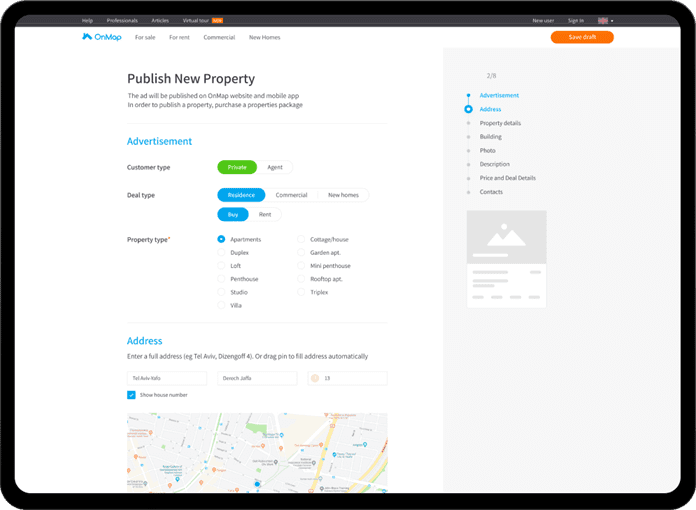 For realtors
Adaptive design
Customers can work with the site from any device and feel quite comfortable. The functionality of the mobile version of the site is almost unmatched by desktop, special emphasis was placed on supporting iOS devices in connection with the analysis of visits and users.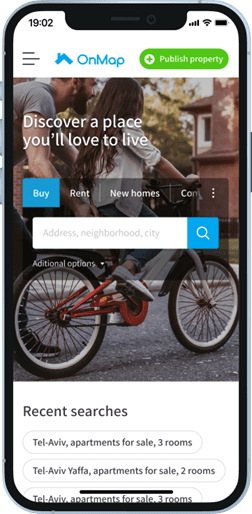 Results
Search on the map. The map shows available apartments, their location and photos. If there are no photos, street-view panoramas are added, which gives a feeling of completeness of the content. Favorite ads happily jump on the map.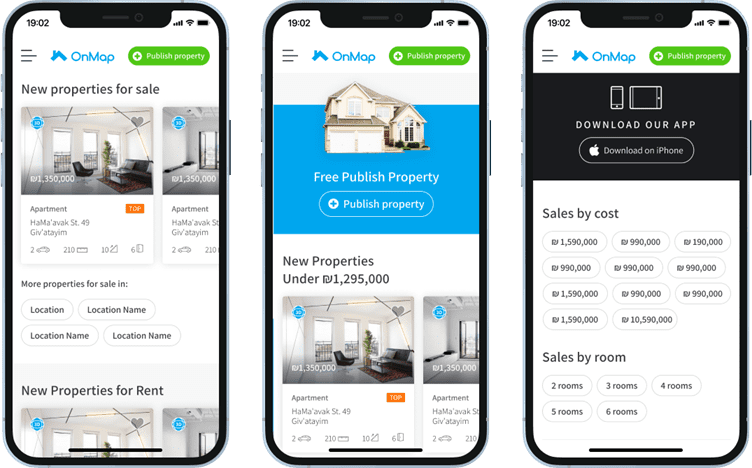 Mobile adaptation of the main "OnMap"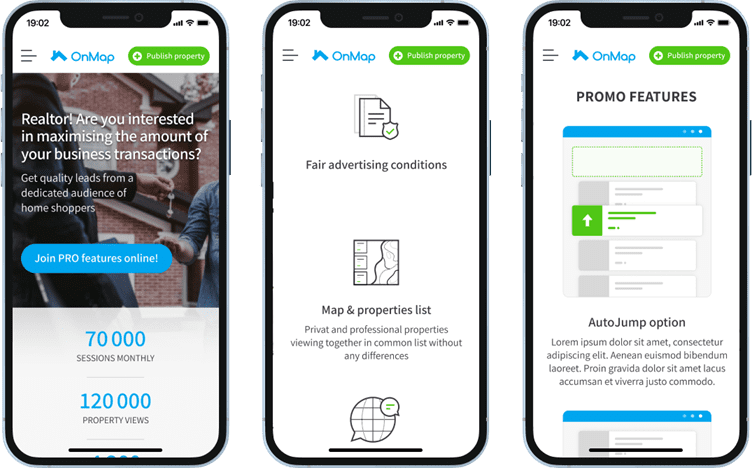 Mobile adaptation of the main "OnMap"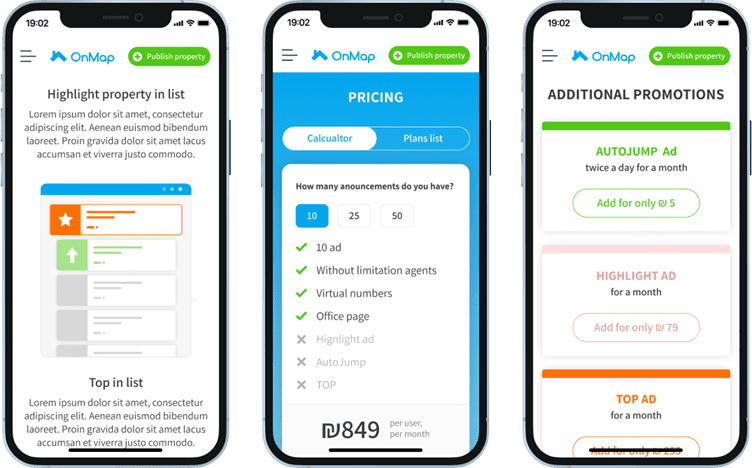 Mobile adaptation of the main "OnMap"
Adding ads
We have tried to make the most simple and dynamic form, which provides us with all the necessary data to search adjusted for market characteristics, such as the availability of additional amenities in the house or room (bomb shelter, gym, security systems, etc.)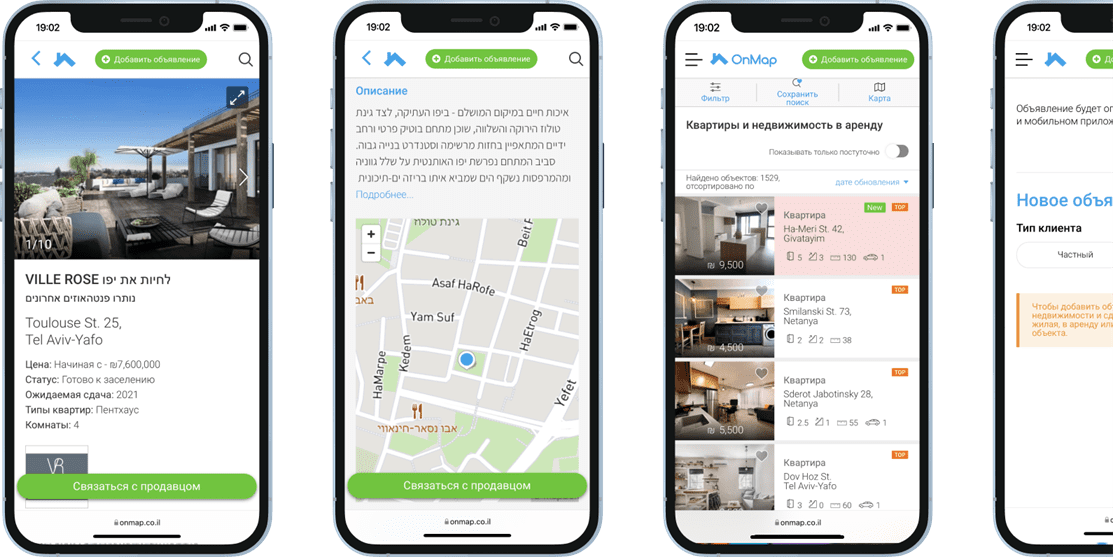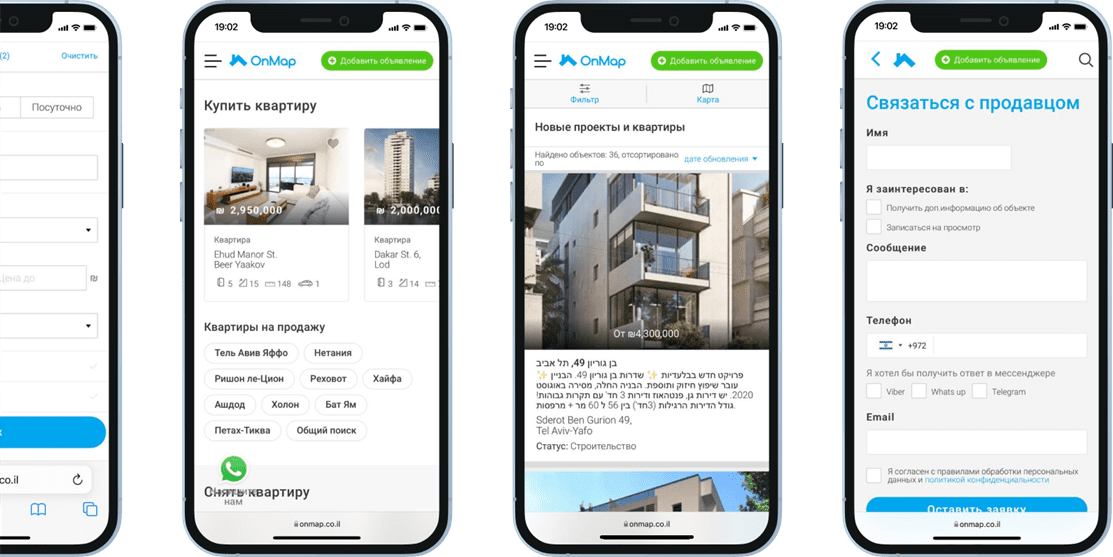 Language versions
We have implemented 3 language versions. The difficulty was that different interfaces had to be developed, each of which changed the perception of the pages. "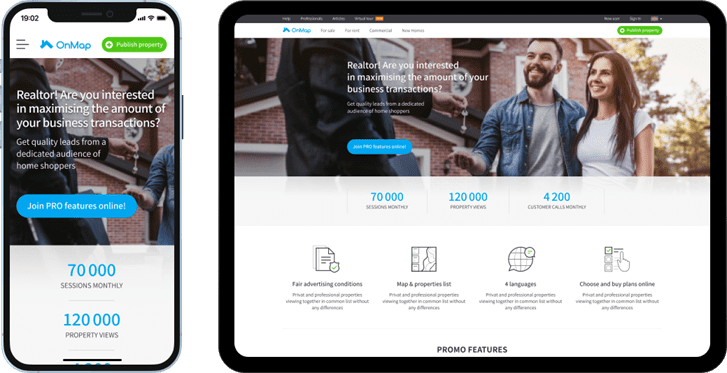 Internal pages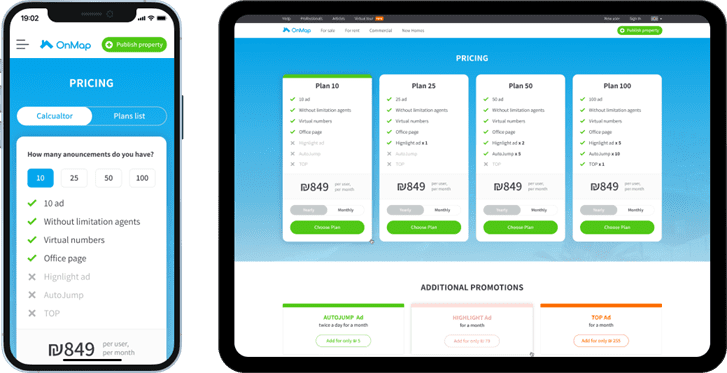 Internal pages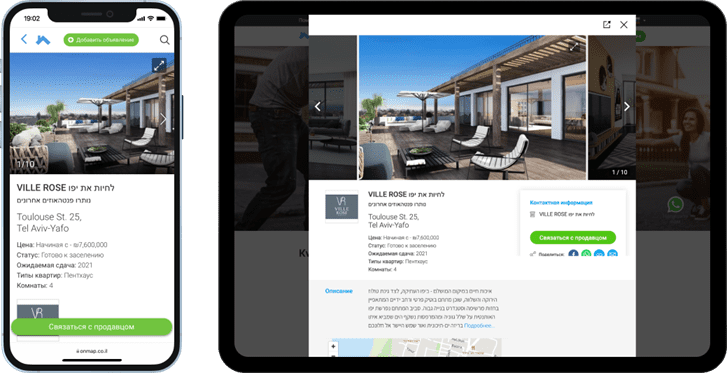 Internal pages
Contact Us
We'll contact you within a couple of hours to schedule a meeting to discuss your goals.