MyHigh
Client's location:
New York, USA
Project (Industry):
Medical, Social networking
Partnership period:
April 2021 – present
Type of work:
Mobile app development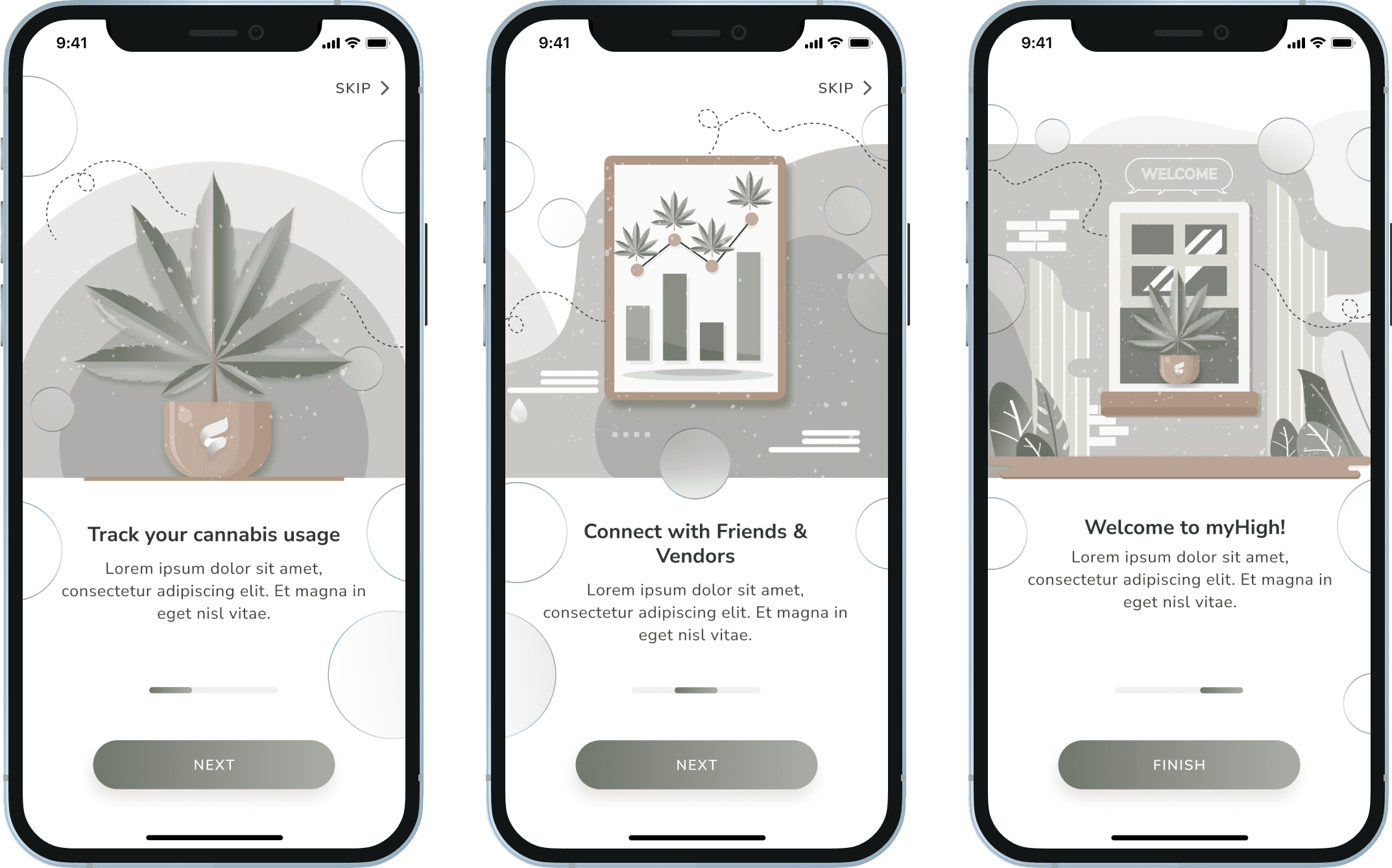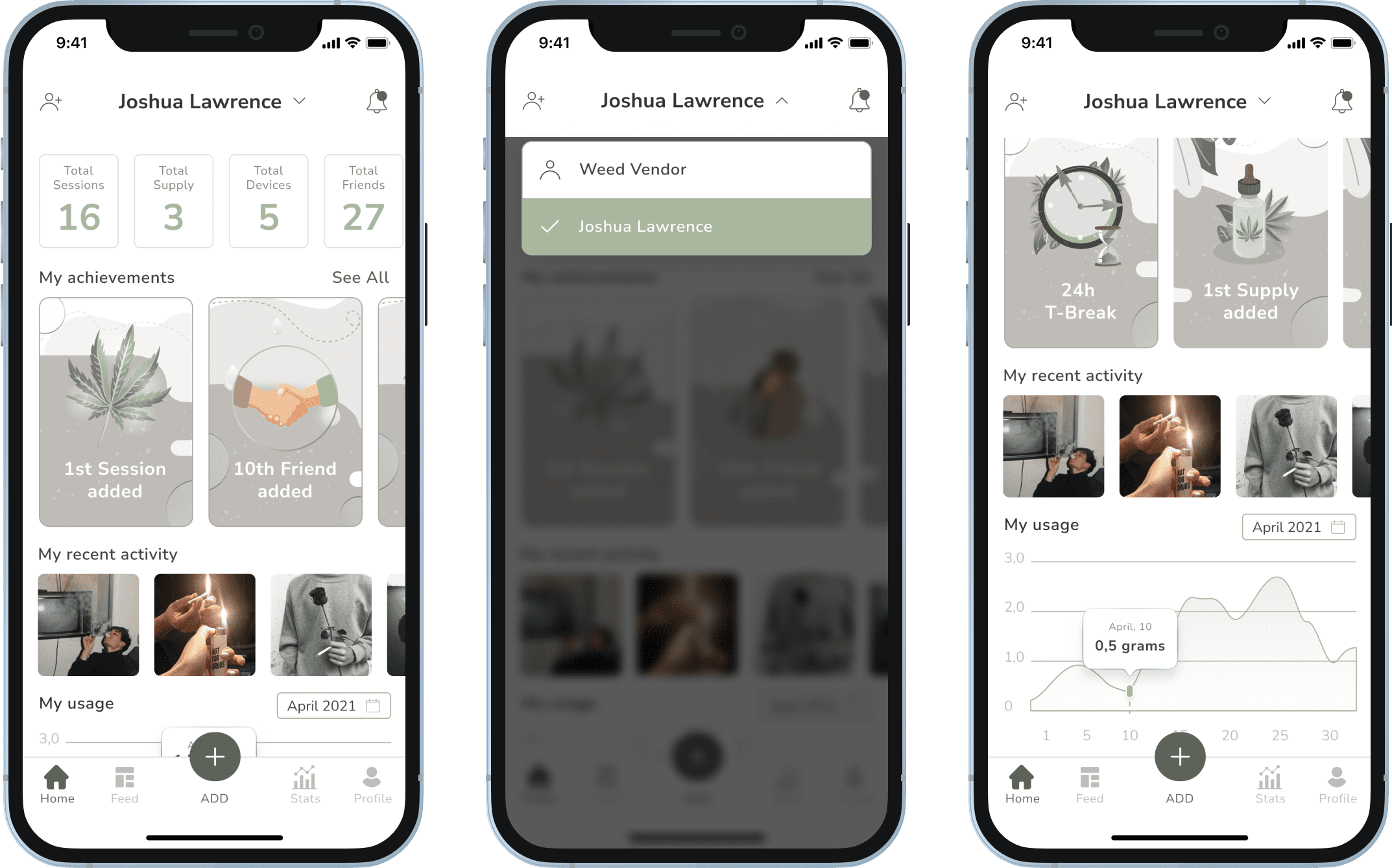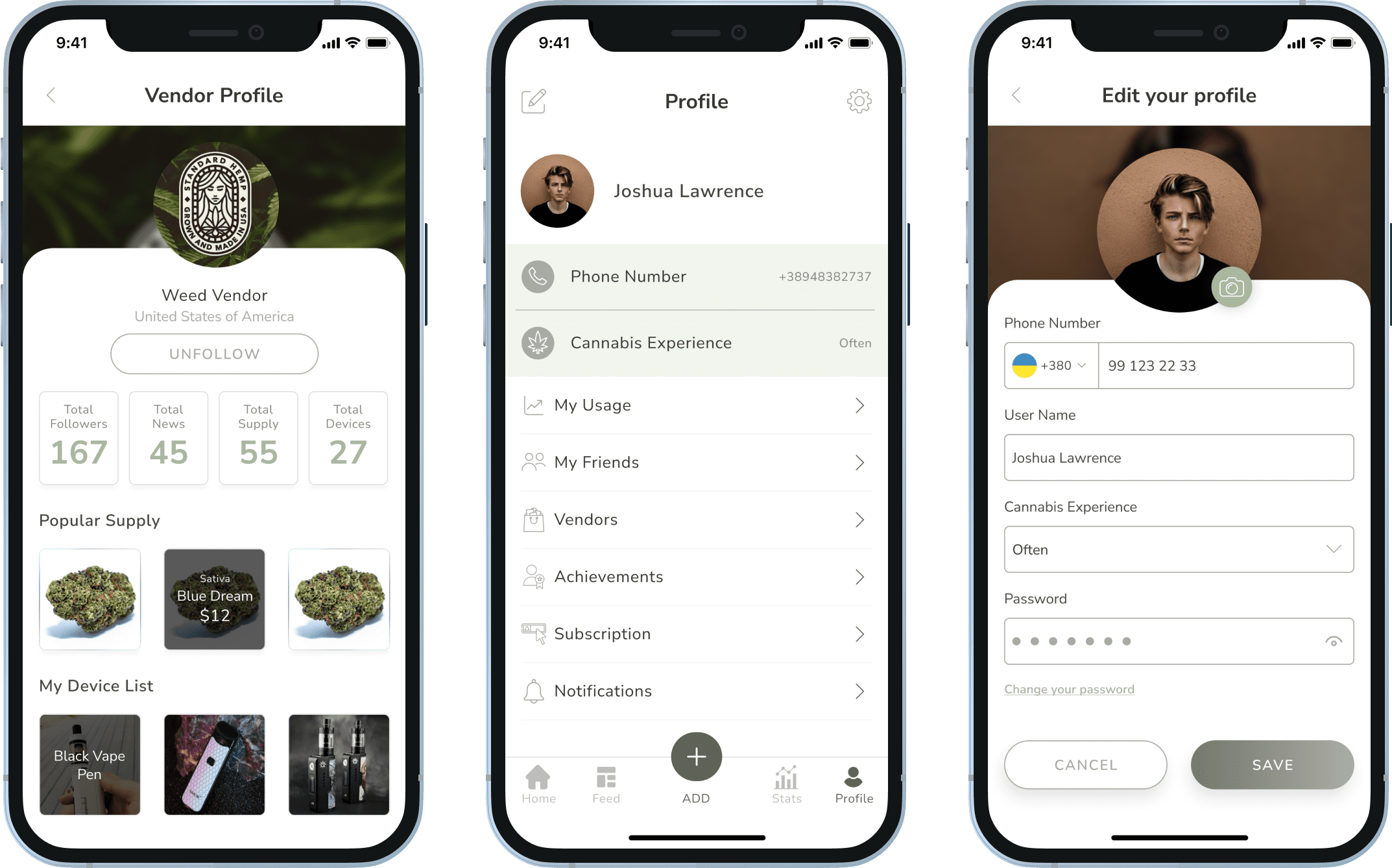 Idea
myHigh is a personal journal-like tracking app that utilizes state-of-the-art features to help you structure your specific dosage and routine.
Tasks

Develop a mobile application with 2 roles: user and vendor
Develop a logo for a mobile app
Develop an admin panel prototype

Scope of work

We designed the logo. When developing the logo, we briefed the client. After analyzing the competitors, we decided not to use toxic colors, in which our application can get lost among analogues. We decided to use earthy tones.
We have developed a design for 2 roles, as well as a design for a user who has just registered and has no data yet.
Furthermore, we developed and launched the landing.
We are now developing a mobile app, and we plan to launch it in October.
Logo
corporate identity
Admiration and attraction are two components of myHigh's corporate identity. It is tone, emotion and feeling that must be qualitatively conveyed through the visual communication of the brand.
Features
sessions
Users can create a personal session or with friends, arrange a T-Break, enter all the characteristics of the consumed product and method of consumption, as well as keep track of their statistics.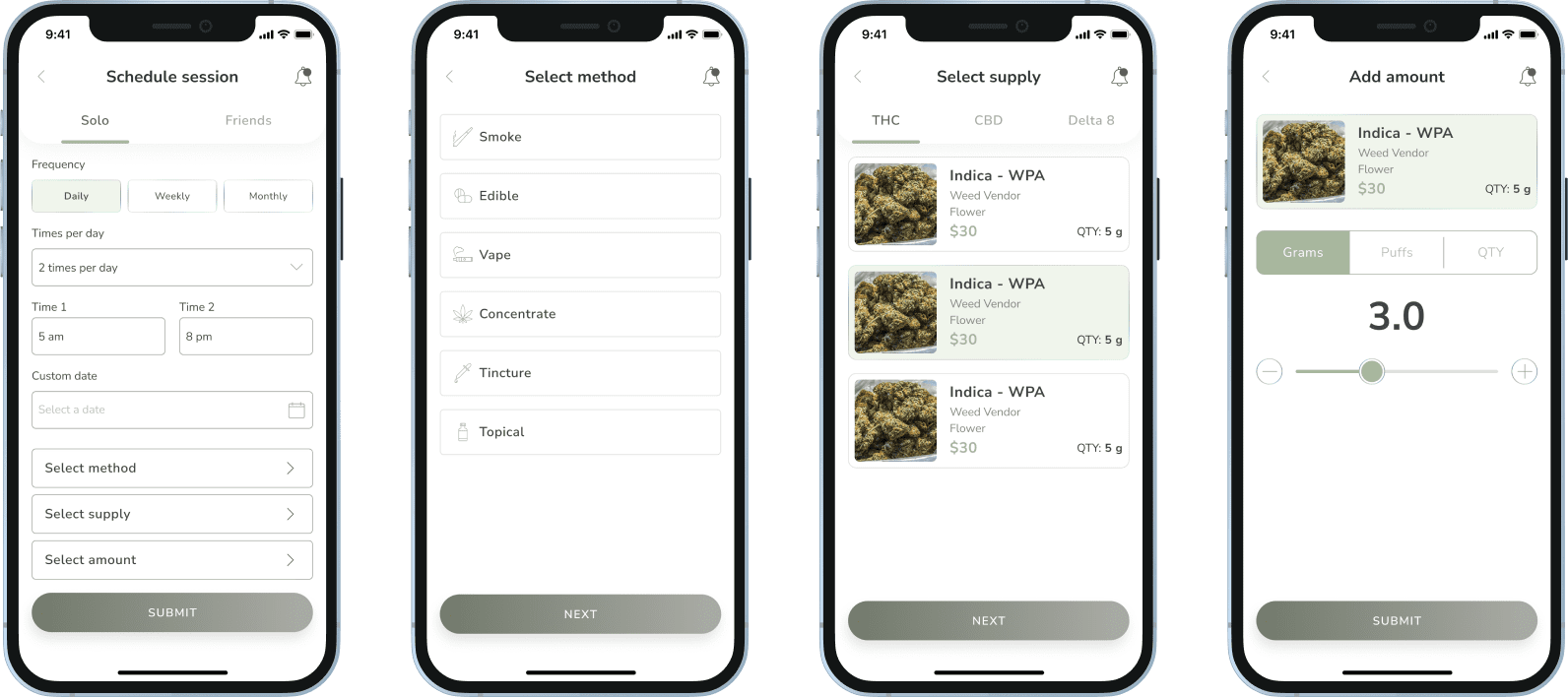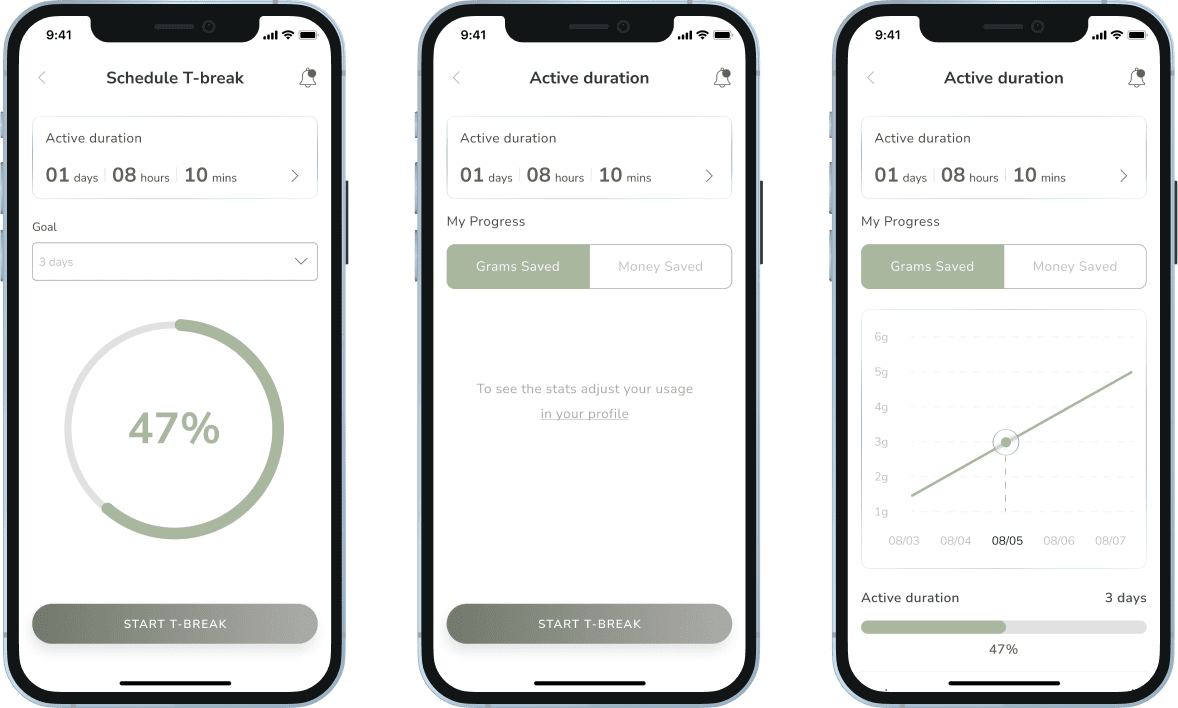 User role
Users can follow each other.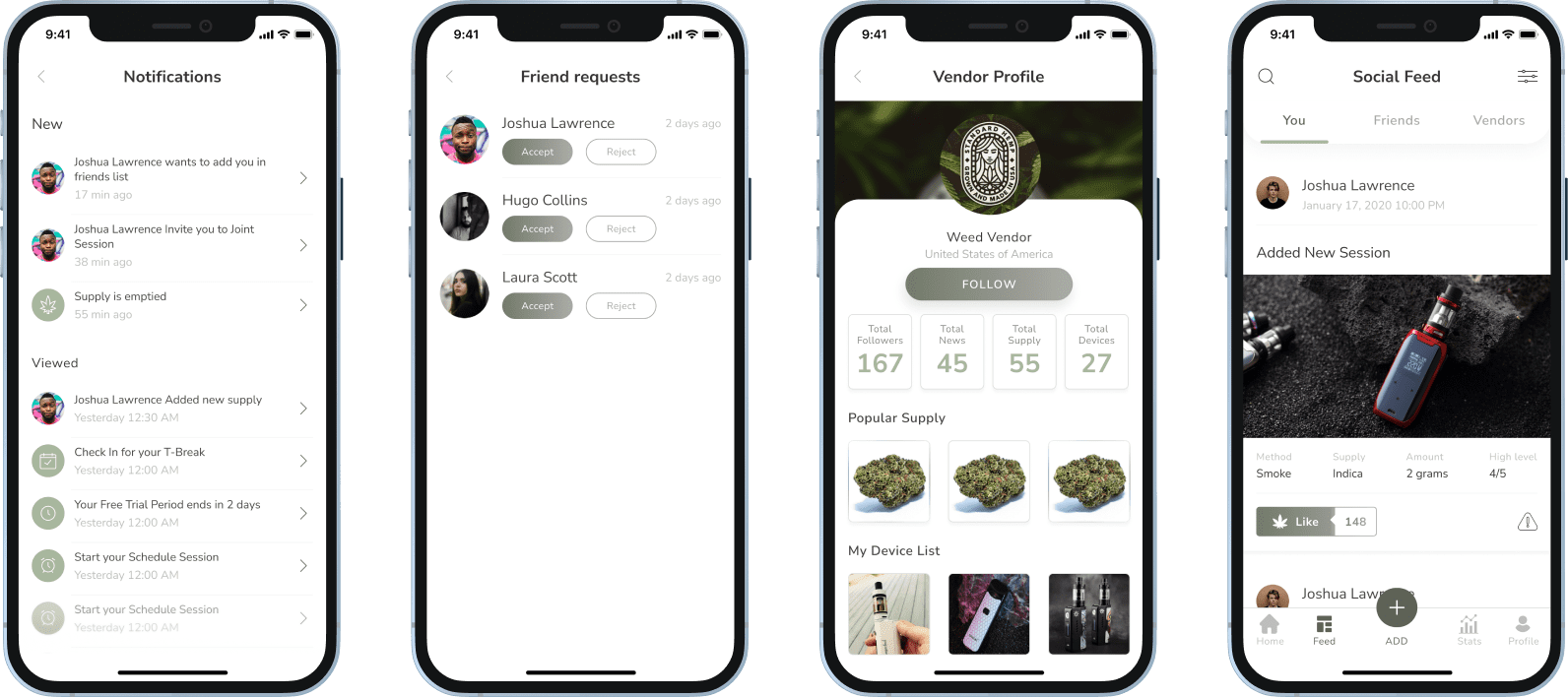 vendor role
The vendor, in turn, can create its own products, devices and publish news for users.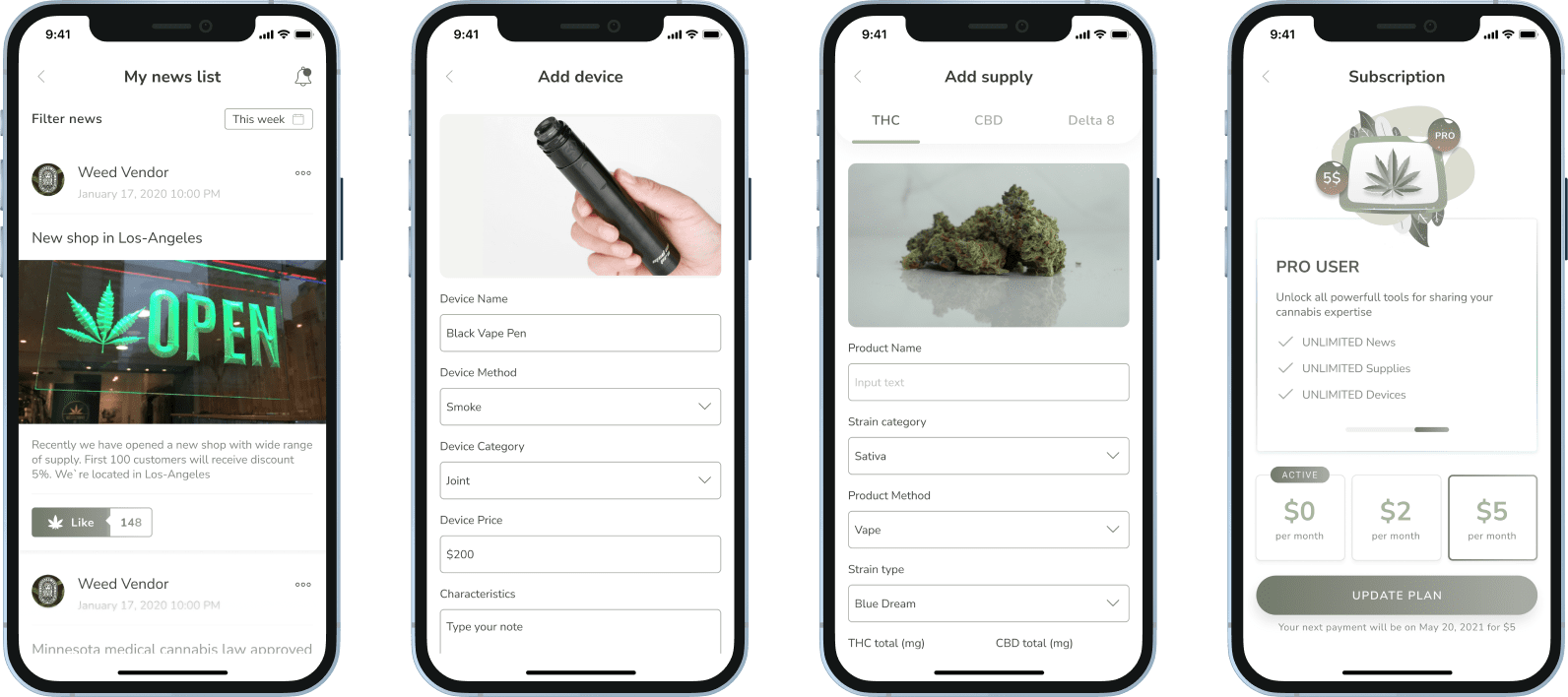 Illustrations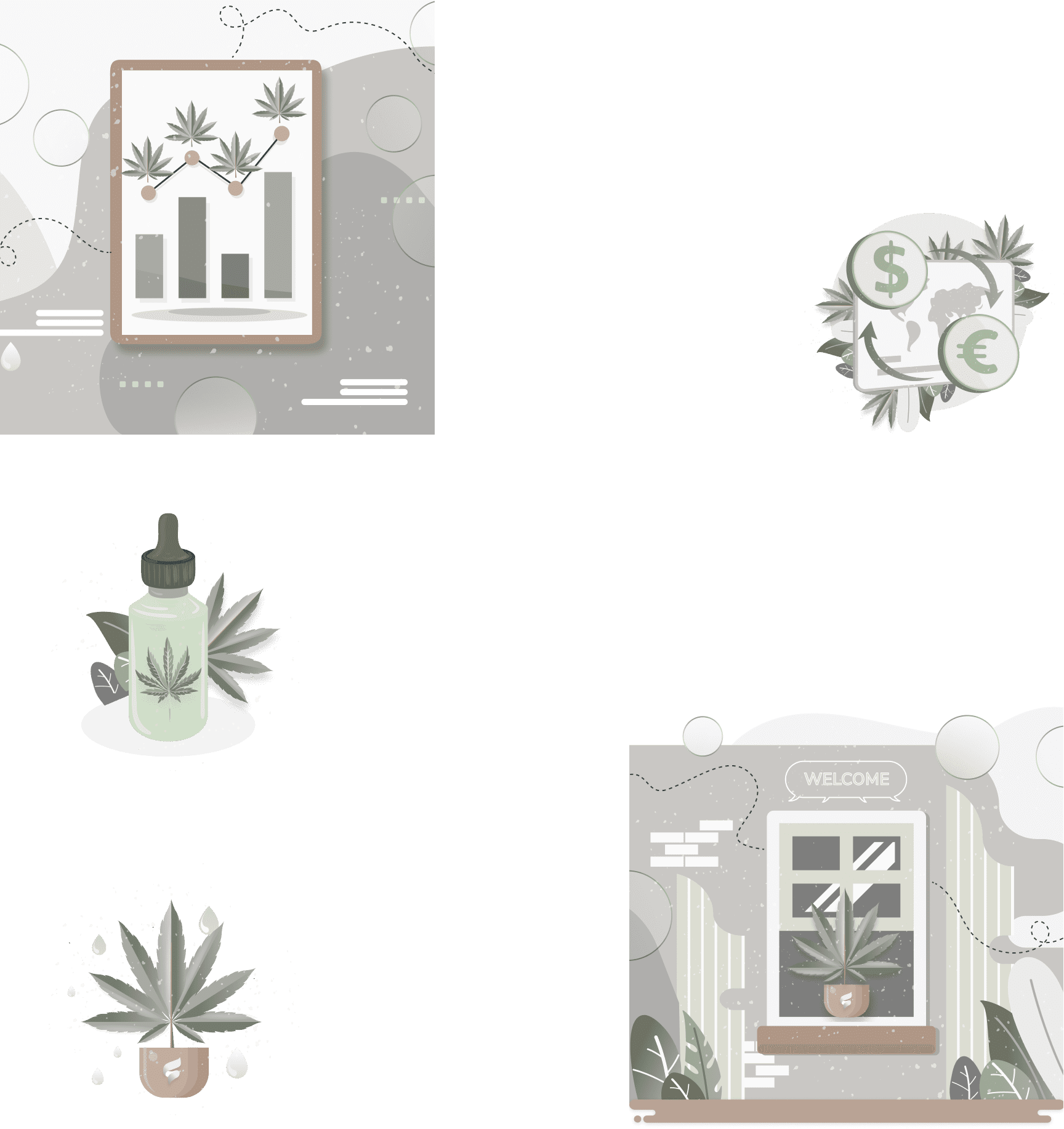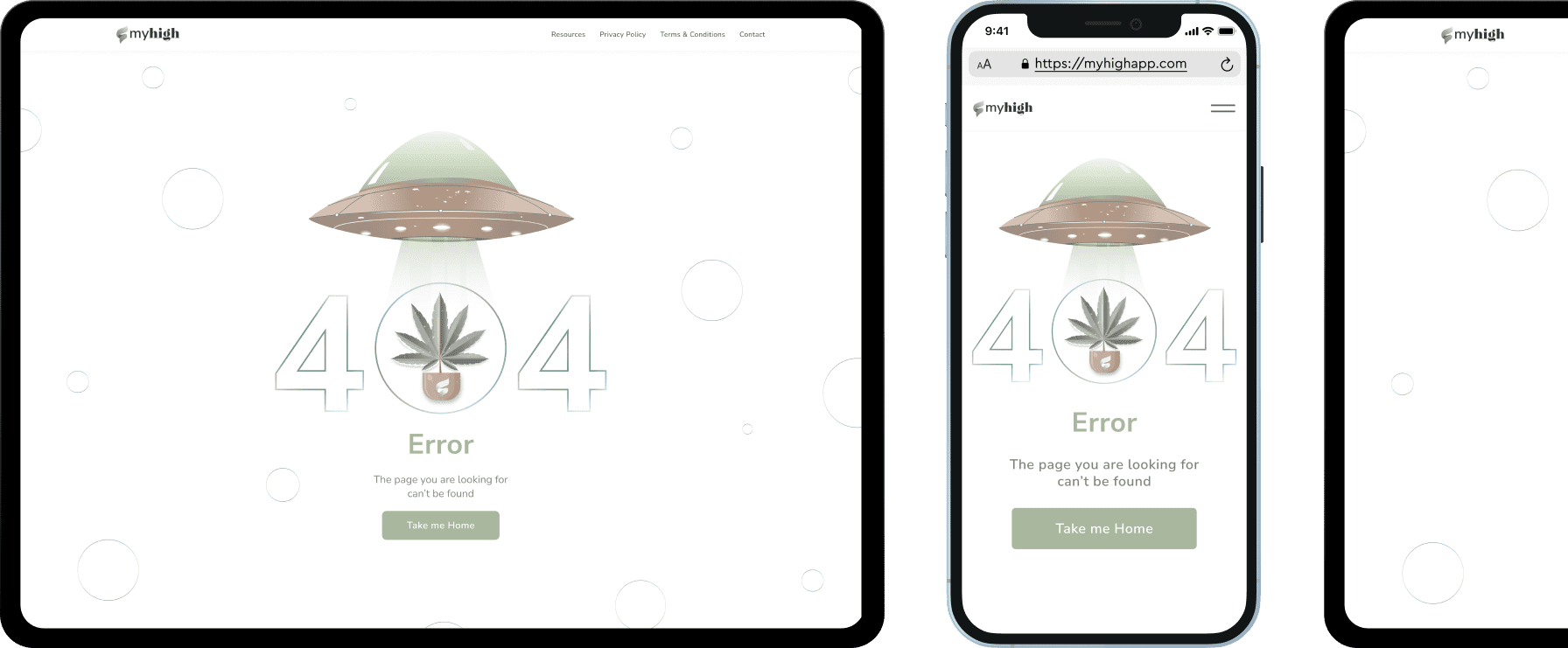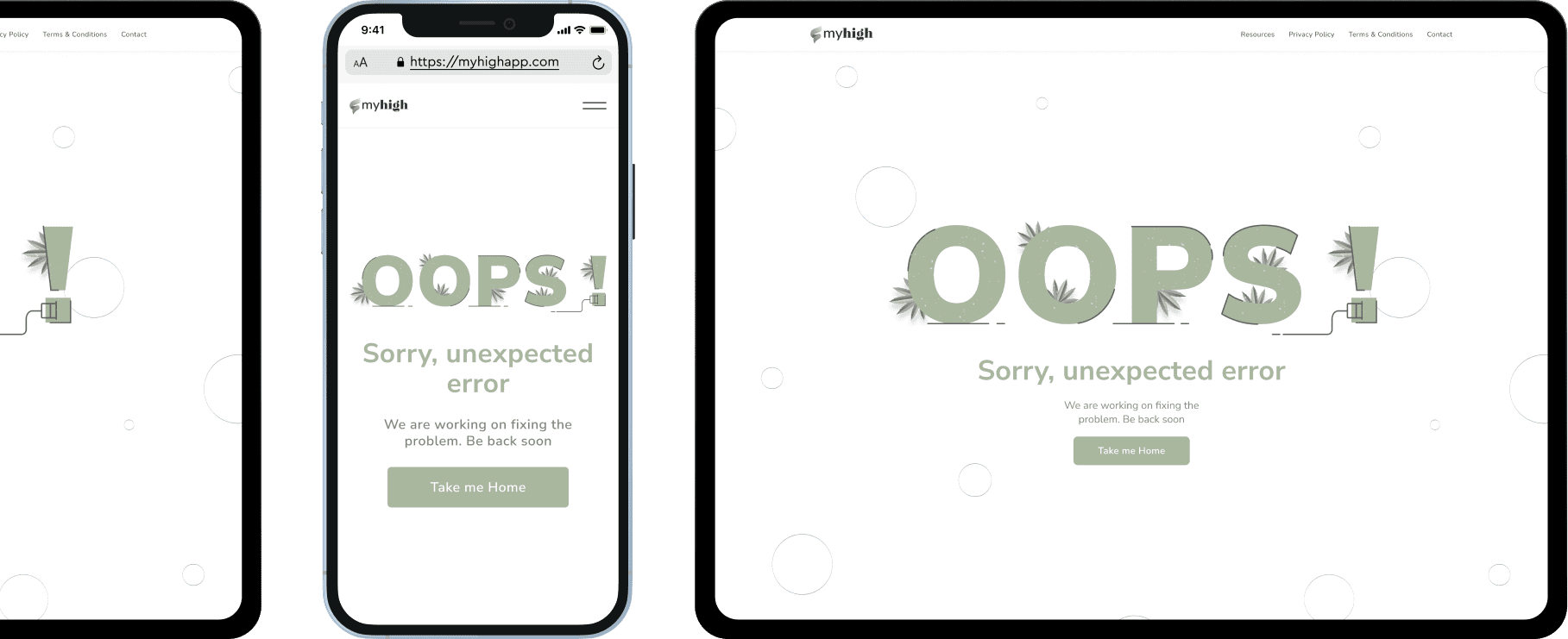 Markets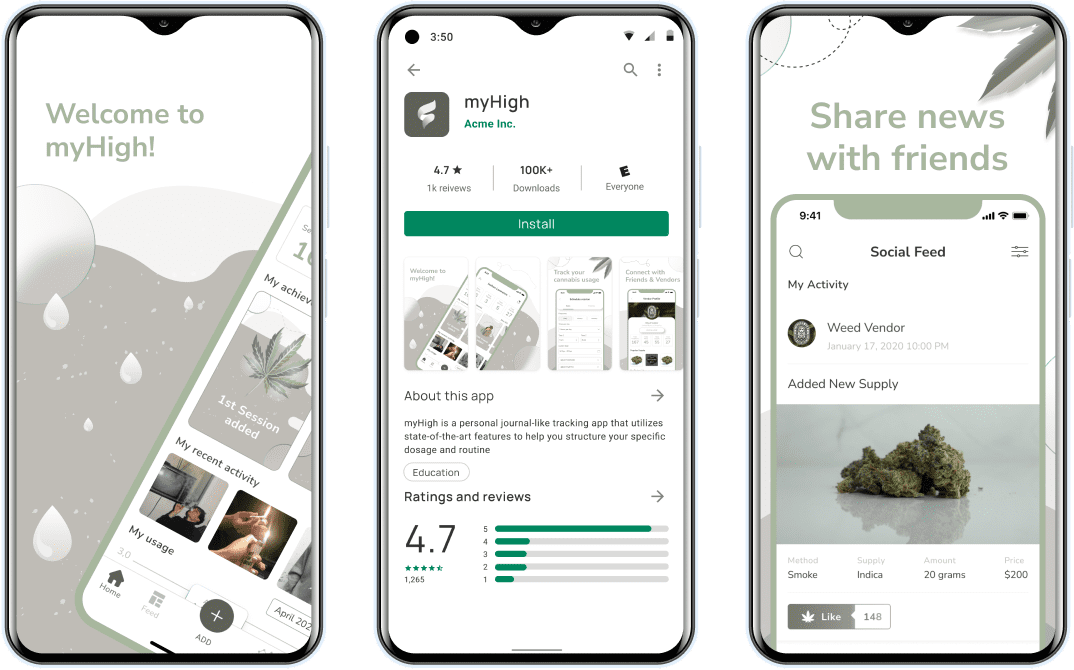 GooglePlay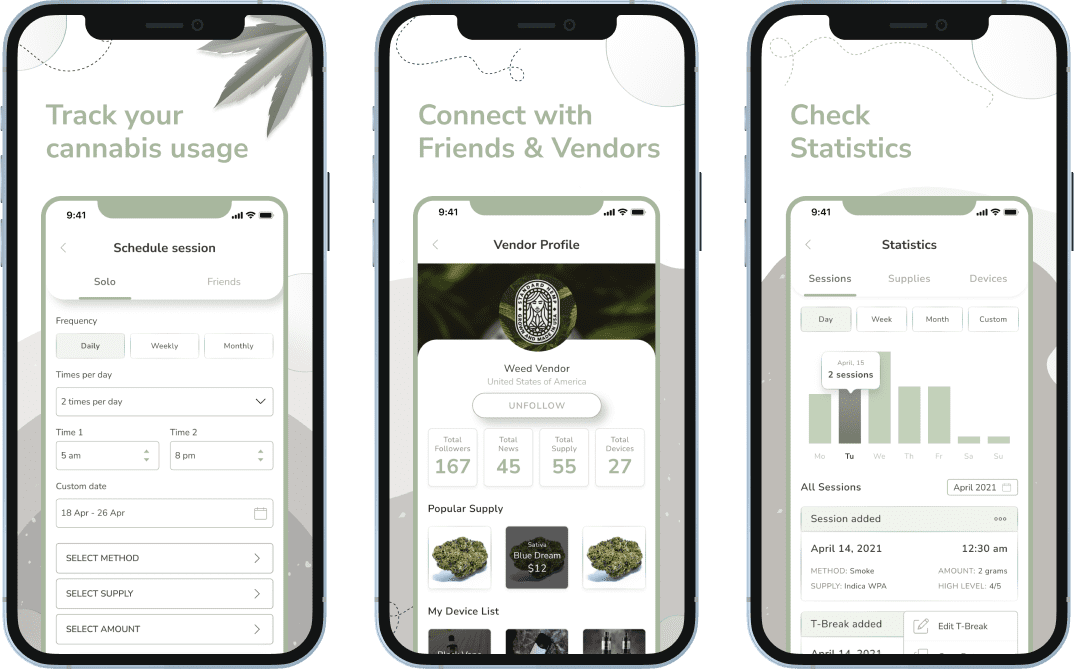 Screenshots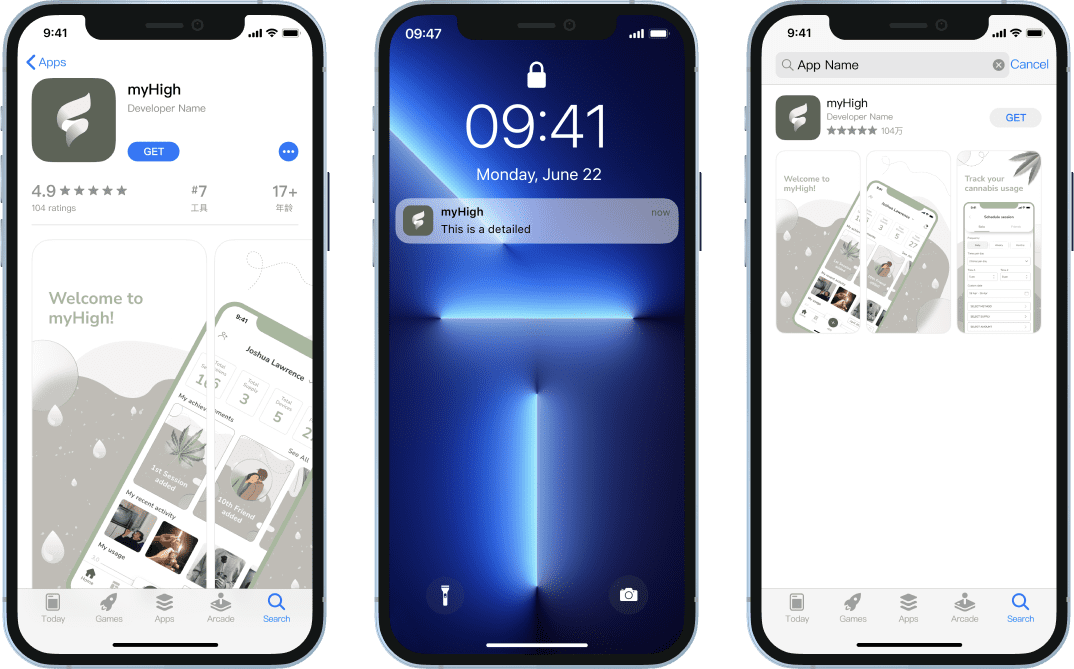 AppStore
Time
~ 5515 hours
Project Management Methodology
Scrum
Team

2 Laravel Developers
2 React Native Developers
1 UX
2 UI
2 QA
1 BA
1 DevOps
1 PM

Technologies
Contact us to discuss all the details
If you need a unique mobile application and design that will set your product apart from the competition, our team is ready to assist you. Contact us to discuss all the details!
contact us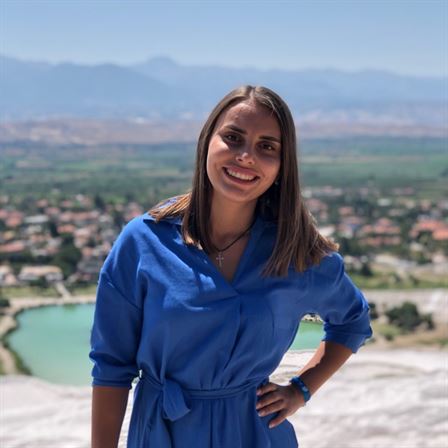 Anna
PM Unit Lead, Artjoker
Online stores we've delivered for our clients
Contact Us
We'll contact you within a couple of hours to schedule a meeting to discuss your goals.