Fintech Software Development Services
Fintech Mobile Application
IT Solutions for Financial Services Industry
Our Expertise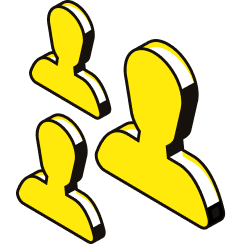 Custom financial software development
Mobile banking development
Mobile payments integration
Fintech app development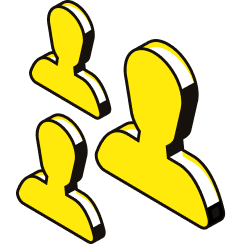 Analyze complex software for technical debt and potential risks
Manual and automated testing
Performance testing
Security testing and quality assurance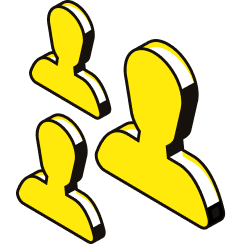 Environmental monitoring
Data collection & analysis
IoT analytics
IoT platform development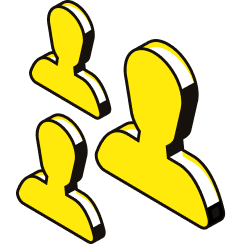 Cloud adoption and migration
Native cloud services
Cloud-agnostic architecture
Cloud-native architecture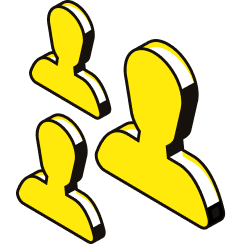 CI/CD pipeline optimization
Orchestration automation
Monitoring and maintenance
Multi-Site topology with replication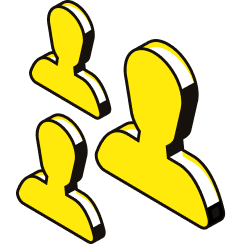 Role-based access control
Security protocols
Malware, fraud, and phishing protection
Data encryption
Financial Industry Software Development
FinTech and Healthcare Solutions
Simplifying patient care and expenses
Managing the patient payment ecosystem
End-to-end business transaction tracking
Automated, paperless health savings account (HSA) enrollment
Digital access to healthcare data through open banking
FinTech and Insurance Solutions
Simplifying insurance processes
Managing evolving strategic, operational, and regulatory risks
Insurance payments automation
Using credit scoring algorithms for insurance pricing
FinTech and Banking Solutions
Backstage monitoring of account activity
Instant personal loans
Ensuring a flexible workflow
Facilitating financial transactions
Increasing the efficiency of financial processes through automation
Use of biometrics in banking
FinTech and Investment Solutions
Using of algorithms to automate investment advice
Using robo-advisors to help investors initiate trades and manage portfolios
Using the cloud and artificial intelligence to significantly improve investment efficiency
Reducing capital expenses
Strengthening interconnectivity
FinTech and Wealth Solutions
Simple portfolio construction
Simplification of functional tasks
Using sophisticated algorithms to advise clients on the best savings plans
Effective risk management
FinTech and Real Estate Solutions
No intermediaries in real estate transactions
Real-time real estate data
Improved data management capabilities
Reducing fraud in real estate transactions
Reducing mortgage-related costs
FinTech and Logistics Solutions
Optimization of administrative processes
Using contextual data to improve and enrich logistics services
Automating the invoice creation and receipt confirmation process
Transforming supply chains
Financial Software Development Process
Firstly, our financial application development agency is figuring out the details of the project: the idea, goals, and required functionality of your project. Then, we identify your business needs to choose the right technology stack and start planning the custom financial software development process. We'll answer any questions you have. We also determine for which niche the application will be created, what is its target audience and its needs.
Design is an important task when developing fintech applications. Fintech website design must meet all modern requirements of convenience and responsiveness. A financial program should be user-friendly and easy to interact with. We make all the necessary functions easily accessible on the dashboard. Our designers create an attractive and intuitive interface, so customer retention grows. The specialists of our digital fintech solutions company make the design recognizable, select bright colors and add user-friendly features.
Our programmers create the backend of the fintech application. The programmers of our studio write the code that provides the functionality and operation of the application, as well as the API, for external integration. In addition to software development, we also offer customers financial website development. Our engineers write code for all the components of the application, based on the requirements, documentation, and architecture. The result is a minimally viable product. Then any inconsistencies are eliminated, the logic of the application is improved, and a full-fledged version of the product is created. As one of the most reliable fintech solution providers, we develop a high-quality application backend.
Before releasing a fintech application, it is important to test it thoroughly. Our QA engineers test the product to make sure there are no bugs or glitches with sensitive financial data. For the app to be successful, users must not encounter any bugs. The app is tested on a variety of devices. We try to identify any errors in financial transactions, adding payment cards, and other features. Even a small error in financial web applications can lead to huge losses and lawsuits. We do functional testing, stress-testing and performance testing because downtime of an application is unacceptable.
After successful testing, we move on to production deployment and integration. The finished version of the fintech solution is released to the market and distributed to users. Our experts collect user feedback, solve any possible problems, and make improvements.
After the release of the application, we continue to cooperate and provide continuous technical support. In the fintech world, new features and technologies appear regularly, so we regularly update the app to keep it up to date. We track user feedback, fix any bugs and add new features to the app, so it stays in demand. Our support team will always help you with any questions or difficulties.
Learn about Artjoker expertise.
Our projects' details.
HIRE US
Examples of Financial Software and Applications
NFT Fantasy
About the Project
For fantasy fans, we present a new multi-level, expandable NFT-based game..
Solution
The goal was to create a landing page that tells the story. The essence of the game is in the sphere of the NFT meta universe. Generative design was performed - drawing unique keys that can change their appearance depending on the parameters set in the key groove, drawing unique NFT illustrations, as well as layout.
Time
Total development of the project took 321 hours. Of these, 69 hours were spent on the layout. The rest of the time was spent on rendering the unique design at various stages of the project.
Technologies
Node.js
React
MongoDB
React Native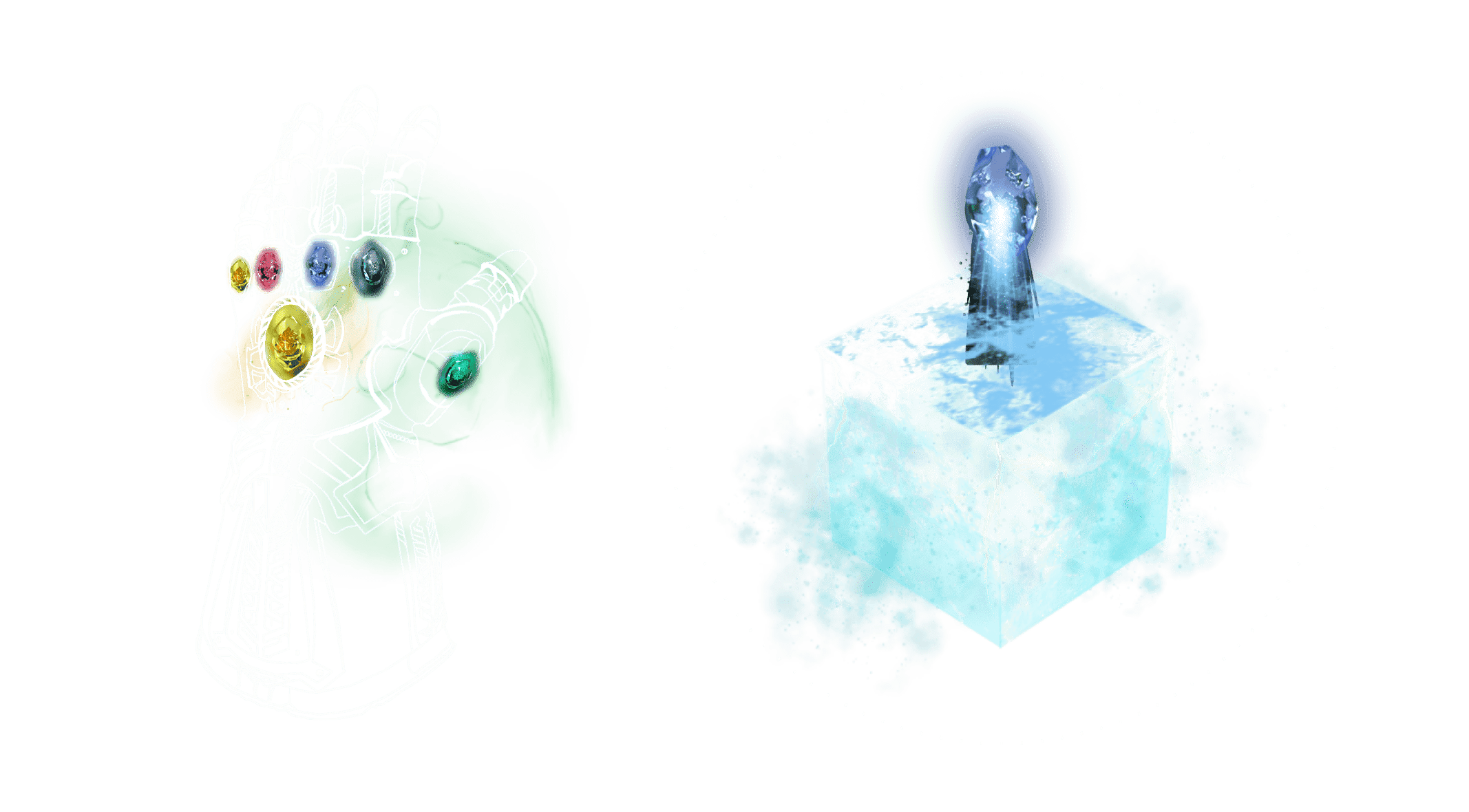 Crypto-literacy project
About the Project
A project in the field of blockchain, which is focused on teaching crypto-literacy to the population.
Solution
A people-based structure for creating, financing, and distributing global basic income. The main goal is to provide a basic standard of living and reduce wealth inequality by creating a universal basic income (UBI).
Features
New protocols and smart contracts to deliver a "trickle-up" value structure;
Reverse of the conventional trickle-down approach to capital, credit, and interest-bearing money;
Digital asset that operates within the emerging ecosystem of decentralized and open finance;
Liquid and convertible to other cryptocurrencies;
Supporters who stake cryptocurrencies in decentralized third-party protocols.
Technologies
React
TS
Redux Toolkit
Apollo
Web3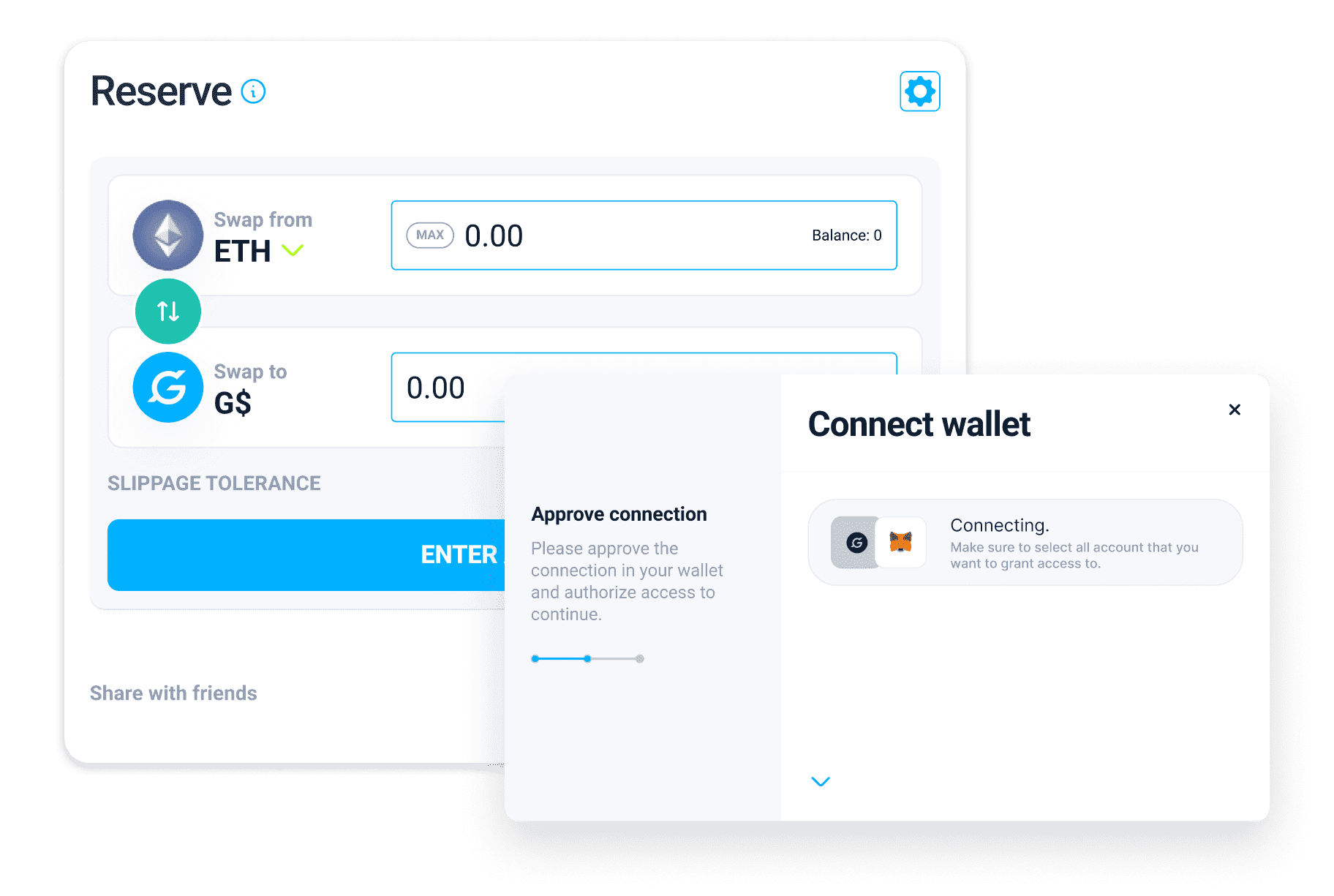 SmartInvest
About the Project
Mobile app for securities trading.
Solution
he process of drawing up all the necessary documents, signing contracts with banks takes a lot of time, the application helps to facilitate this task, that all the documents you submit online and the partner company broker is already engaged in the necessary procedures.
Features
Passing the user verification to be able to invest;
Displaying the bond catalog, as well as graphical analysis tools;
Possibility to study in the application in the University section.
Technologies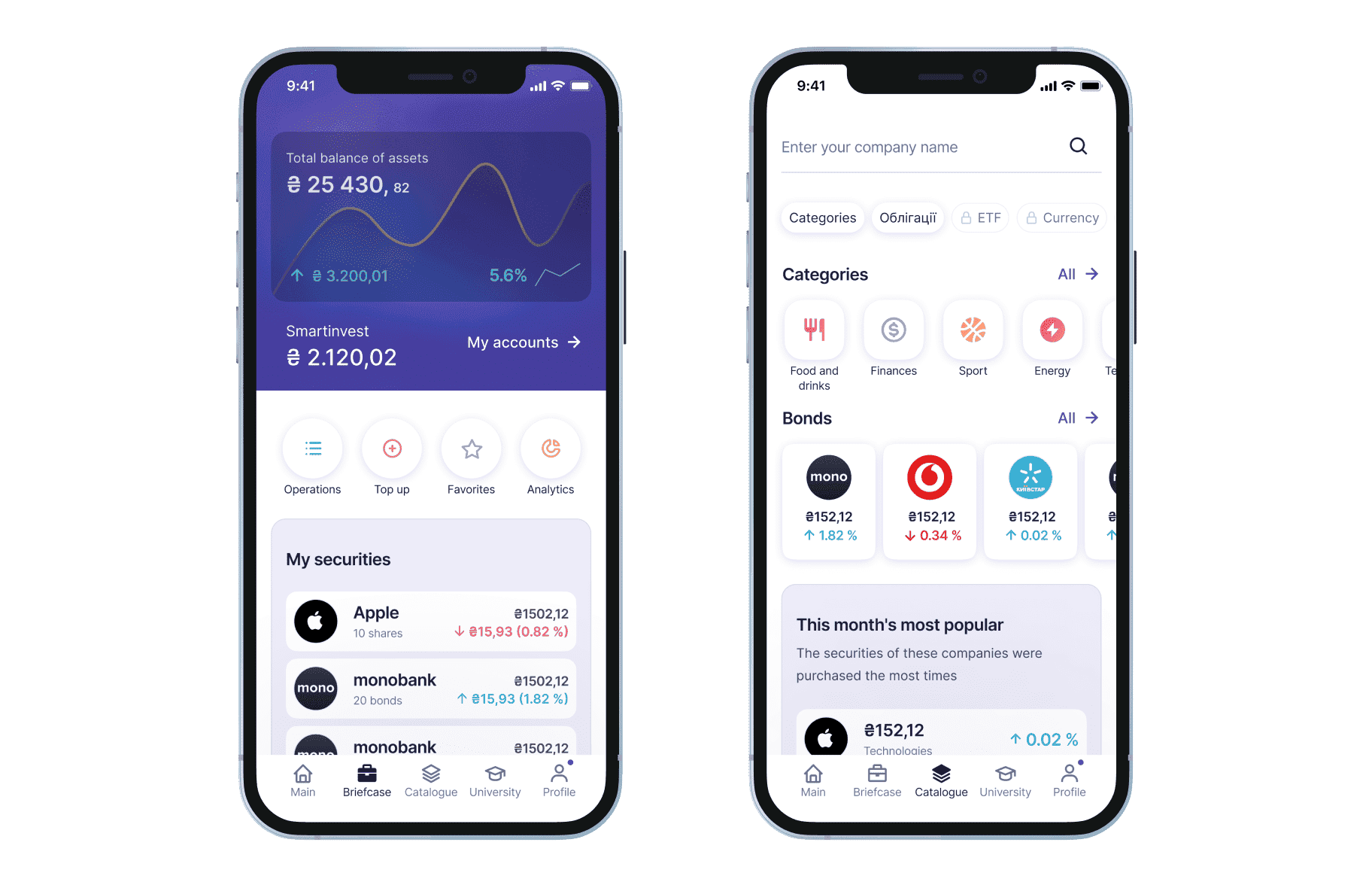 Mycredit
About the Project
Online lending system for maximum comfort in getting loans outside the bank.
Solution
The full website creation, testing and release took about 4,900 hours of work by specialists who developed the logo, corporate identity, prototype, UI, Frontend, Backend, designed the site, tested it and released it. The customer scoring system was also implemented and integration with payment gateways was done.
Features
Quick registration;
Convenient identity verification;
Easy management of a loan;
Wide range of payment methods.
Technologies
Node.js
React
MongoDB
React Native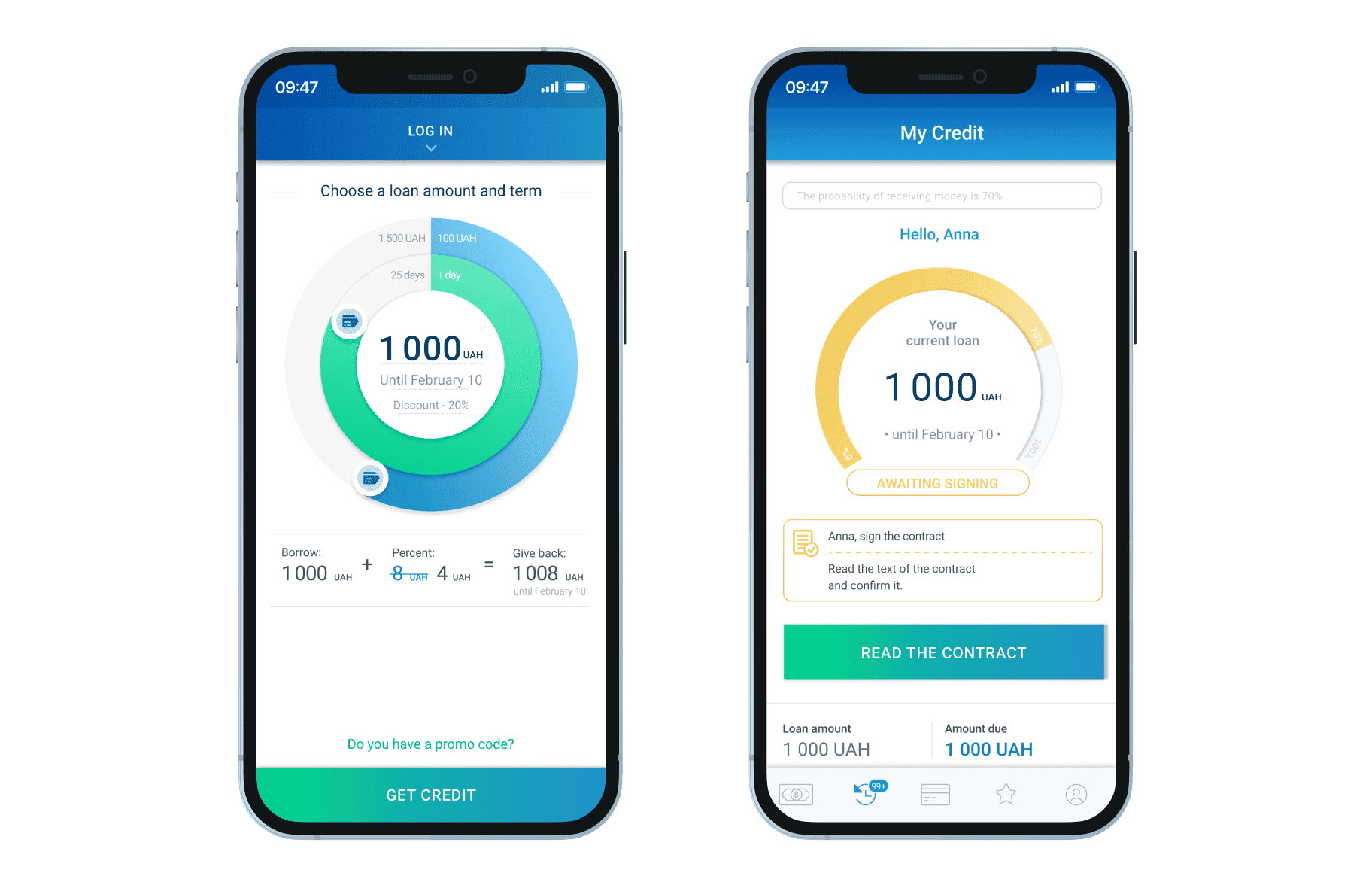 Fintech Technology Stack
Python

JavaScript

Ruby

Java

React

Django

Spring

Ruby on Rails

MySQL

MongoDB

PostgreSQL

Kafka
We Use Established Fintech Industry Standards
Featured as Top Fintech Software Development and Digital Company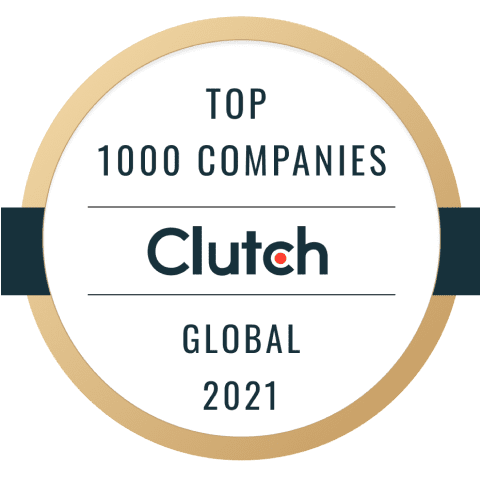 Top Software Developers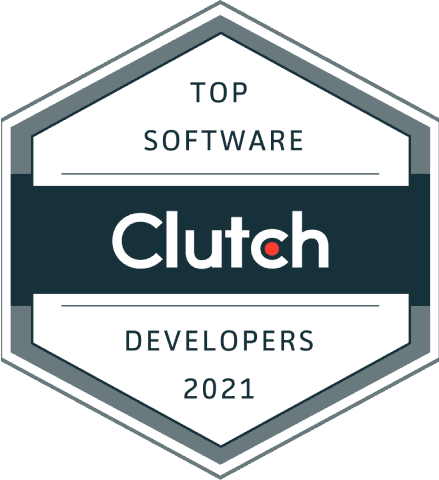 Top 1000 Companies Global
Why Choose ARTJOKER Fintech Development Company?
Full-Cycle Fintech App Development
We provide clients with fintech development outsourcing services. Our engineers provide a full cycle of financial software development, from the analysis and discussion phase, to release and post-production support. At all stages of development, our support team is ready to answer your questions and solve any problem. Whether you want to develop a fintech app or create a financial website, we are ready to assist you. From the beginning of development, our testers start checking the product for bugs and vulnerabilities.
Compliance With Fintech Industry Security Standards
We understand the importance of security and compliance with the latest financial industry requirements. As such, our engineers create solutions that comply with the latest industry standards for security, usability, financial data security and compliance: SES, QES, PRIIPs, FATCA, FISMA, URSIT, Basel III, CLOB, NIST, PCI DSS, and others.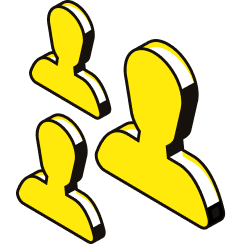 If you want to succeed in the financial industry, you should hire fintech dev teams. Our company has certified experts who select the right technology stack for the development of a specific financial solution and make recommendations on the architecture, which will help to achieve the business goals of the project. Using in-depth financial expertise, our team creates reliable enterprise-class financial solutions.
Continuous Fintech Innovation
Experts of our financial web development company regularly participate in various webinars, conferences, and meetings on the latest updates in fintech. Every day we explore modern approaches to developing financial solutions, and apply advanced tools and technologies during the creation of different projects, so that innovations serve the needs and goals of our clients. You can find examples of our projects in our portfolio.
Our vast financial experience and mastery of innovative technologies allows us to create outstanding and reliable fintech solutions. We develop next-generation digital fintech solutions to increase your business income. Having many years of experience in developing financial software, we create superior financial solutions for businesses of different sizes.
Agile Fintech App Development
As a leading software development company, we adhere to the most effective and time-tested development methods. Our team's experts use continuous integration, Scrum, Kanban, code review, Agile, Waterfall and other well-known methodologies to ensure premium quality solutions in every iteration.
Hire Fintech Developers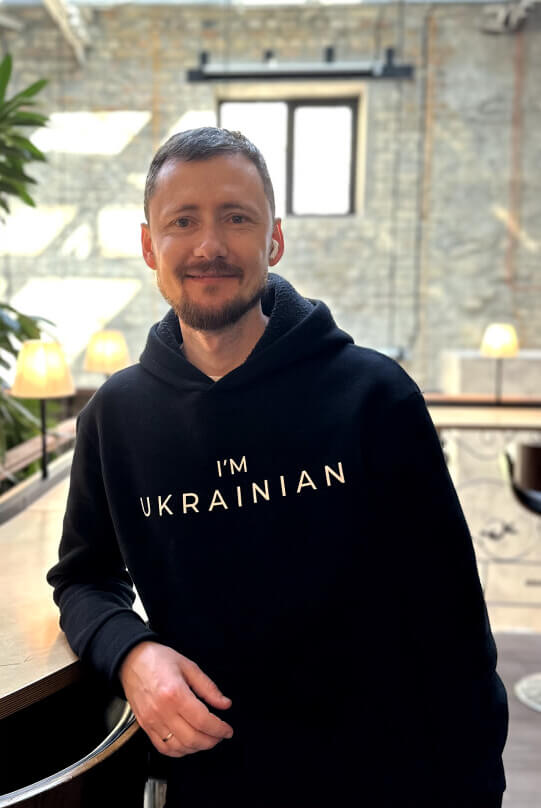 CTO and Fintech Expert
Alexander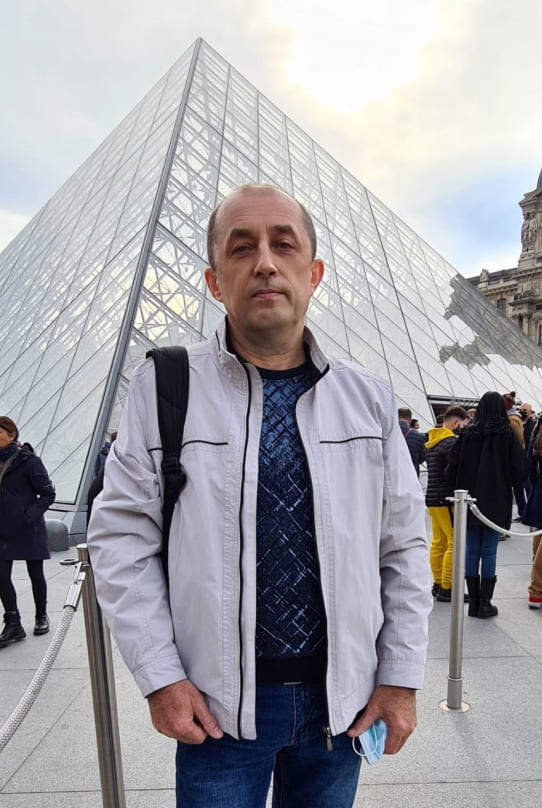 Fintech Developer and Consultant
Volodymyr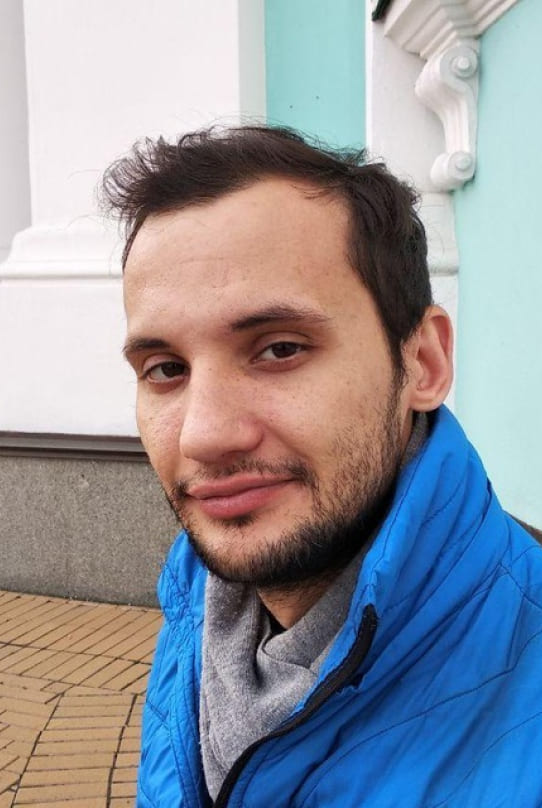 Fintech Expert and Consultant
Denis
Learn about Artjoker expertise.
Our projects' details.
HIRE US
FAQ
What is Fintech Software?
What kind of Software is used in Fintech?
How can a Business Benefit from Fintech Software Companies?
Which Businesses Need Fintech Software Development Services?
Why Hire Fintech Software Developers?
What kind of Questions to Ask a Fintech Software Development Company before Starting a Partnership?
Contact Us
We'll contact you within a couple of hours to schedule a meeting to discuss your goals.