Tehno Yizhak - online store of electronics.
Idea
Develop a mobile application based on the client's ready-made design.
Solutions
Implementation of a loyalty card function in the mobile application.
Creation of a personal customer account.
Notification of gift receipt ("Your friend has picked up the gift," "Your friend has not yet picked up the gift, remind them…" "Your friend made a purchase with your card, receive bonuses," "You have been with us for 1 month. Thank you!", "Happy Birthday!", "You have been with us for 1 year").
Using of QR codes for personalized discount cards.
Additional features such as purchasing products with user bonuses, viewing all user purchases, a company news screen, and a screen displaying the locations of all company stores.
Key Results
Implemented a loyalty card function in the system, which also allows for rewarding customers with bonuses for their loyalty to the company. Customers can use these bonuses to purchase items of interest.
The application features a discount system that can be gifted to friends. Additionally, company customers can gift presents to their friends through the app and receive notifications when the gift is received.
The app includes information about the locations of "Tehno Yizhak" stores in shopping malls. Furthermore, customers can view a complete list of their purchases.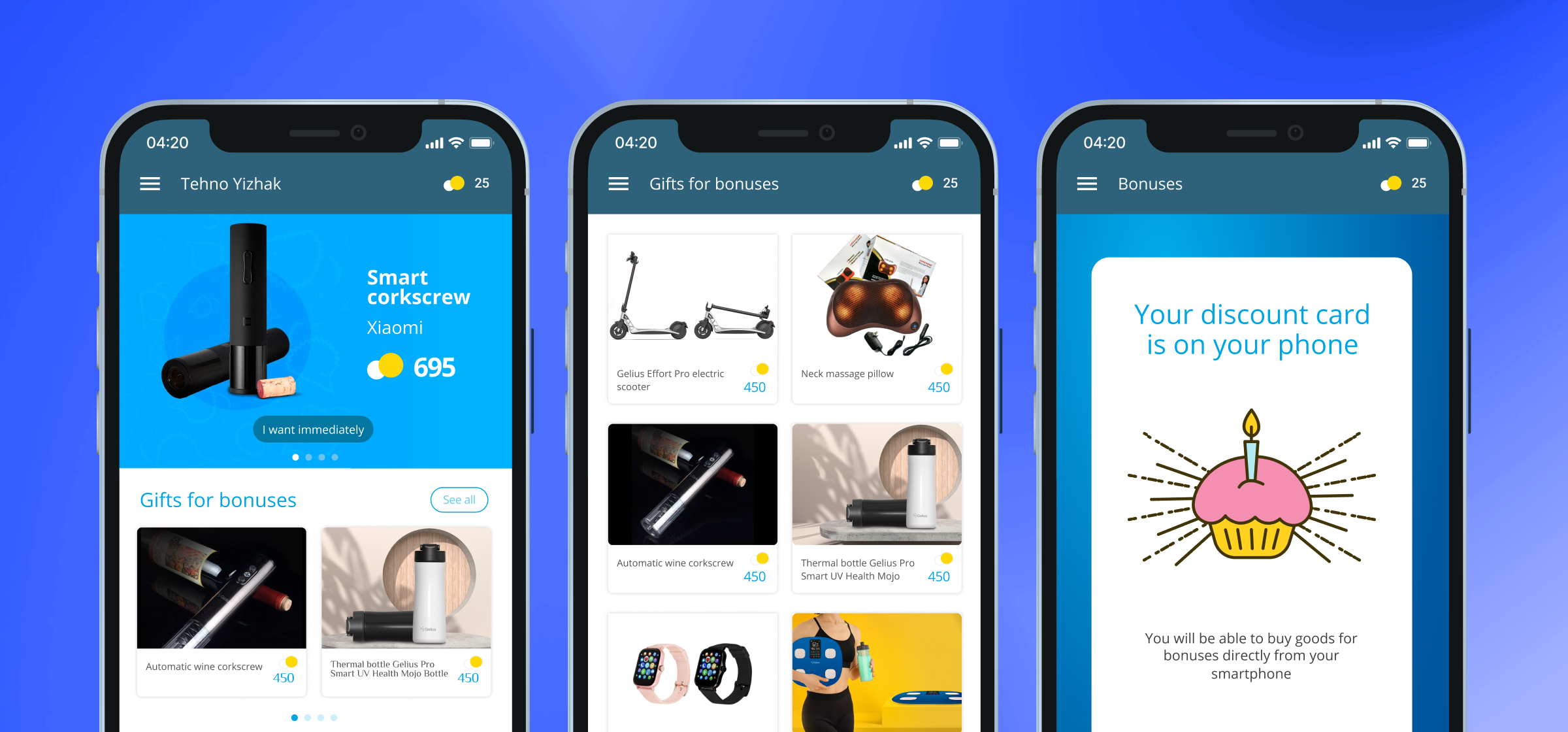 Our Achievements
Developed an application for Android using React Native, which received positive feedback from the client, leading to a request for an iOS version.
Created Lottie animation for the "My Card" page on iOS.
Integrated Firebase analytics, including crash analytics.
Project support, including bug fixes and additional tasks.