Financial CRM Software for Verticals
Financial CRM Software
Development Process
We go deep into your business goals, define the functions of the future CRM system, and consider options for solving your business tasks. Our experts determine system requirements, assess risks and set deadlines for the development of a CRM system for financial services company.
Our designers create a unique design for the CRM system based on the wireframes and requirements established in the first stage. Combining extensive experience, modern tools and cutting-edge UI/UX trends, we create an attractive and functional CRM solution design.
After developing the design, programmers move on to the creation of the CRM system backend. Based on the requirements of the terms of reference, we will create a customized CRM system for you according to your requirements and business goals. We implement all the necessary functionality, and ensure the smooth operation of the financial CRM systems.
Our experts run quality tests to polish every feature of the CRM solution. We strive to ensure top-notch performance of the CRM system, eliminate any bugs, and test the performance of each individual module. Our QA specialists check the final product for benchmarks and eliminate inefficiencies. Without quality testing, the whole process of financial software development would be in vain.
We develop a migration strategy to completely eliminate data loss and avoid disruption of the business ecosystem. With a quality migration strategy, we are seamlessly migrating all the business data to the new CRM system. Once we make sure everything works great and looks good, we launch the new CRM and pass it on to you.
Even after the release of the CRM system, we continue our cooperation. We perform regular updates, security enhancements and performance optimizations. Our experts make sure the CRM system meets all your company's needs. Our specialists will answer any questions you may have and quickly correct any errors that may occur.
Learn about Artjoker expertise.
Our projects' details.
HIRE US
The Cost of Fintech CRM Software Development
Many financial companies are wondering what the cost is of developing a custom CRM system. The cost of custom fintech CRM software development varies depending on the functionality, requirements, and needs of your company. The price of a small and simple fintech CRM system is $18,000 on average. The development of more advanced and complex CRM software will cost you about $50-70,000.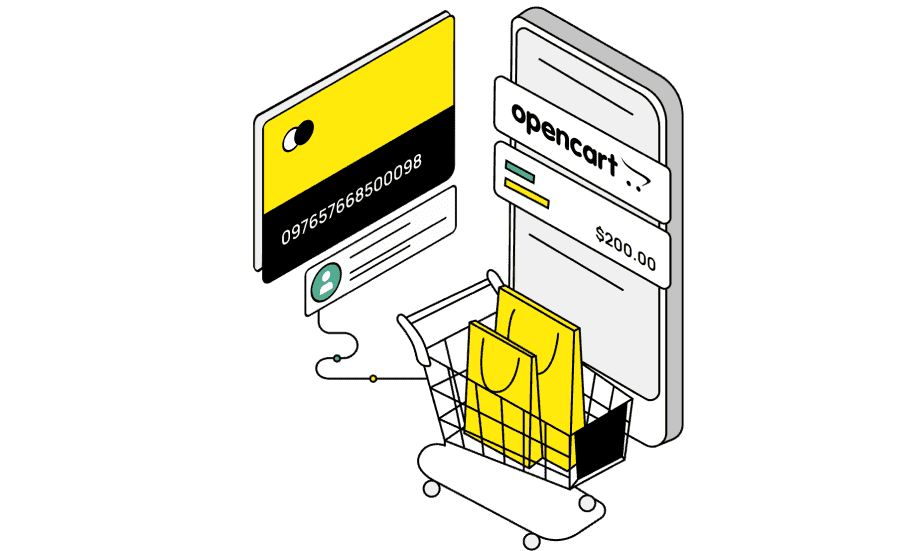 Examples of Fintech CRM Systems
NFT Fantasy
About the Project
For fantasy fans, we present a new multi-level, expandable NFT-based game.
Solution
The goal was to create a landing page that tells the story. The essence of the game is in the sphere of the NFT meta universe. Generative design was performed - drawing unique keys that can change their appearance depending on the parameters set in the key groove, drawing unique NFT illustrations, as well as layout.
Time
Total development of the project took 321 hours. Of these, 69 hours were spent on the layout. The rest of the time was spent on rendering the unique design at various stages of the project.
Technologies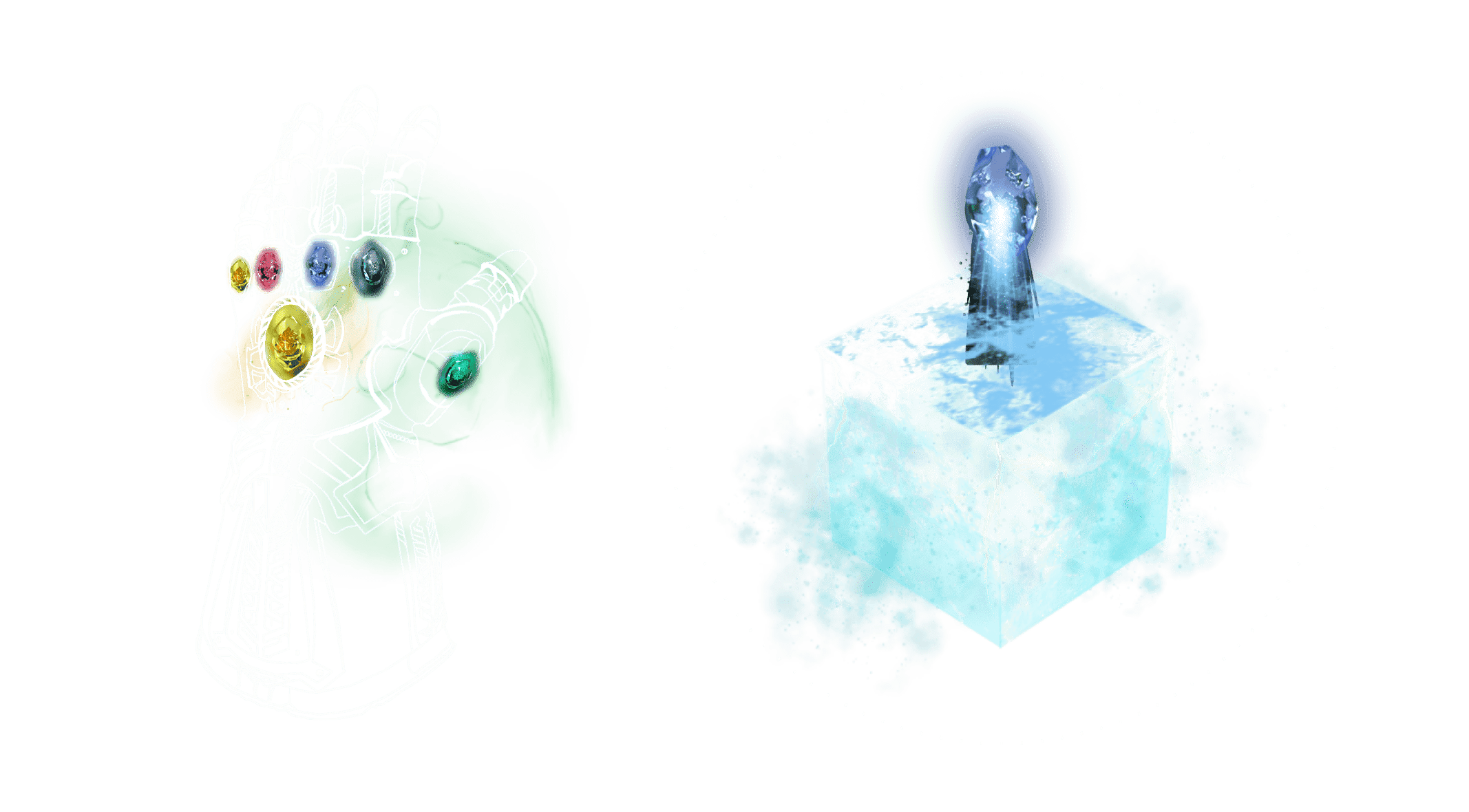 Crypto-literacy project
About the Project
A project in the field of blockchain, which is focused on teaching crypto-literacy to the population.
Solution
A people-based structure for creating, financing, and distributing global basic income. The main goal is to provide a basic standard of living and reduce wealth inequality by creating a universal basic income (UBI).
Features
New protocols and smart contracts to deliver a "trickle-up" value structure;
Reverse of the conventional trickle-down approach to capital, credit, and interest-bearing money;
Digital asset that operates within the emerging ecosystem of decentralized and open finance;
Liquid and convertible to other cryptocurrencies;
Supporters who stake cryptocurrencies in decentralized third-party protocols.
Technologies
React
TS
Redux Toolkit
Apollo
Web3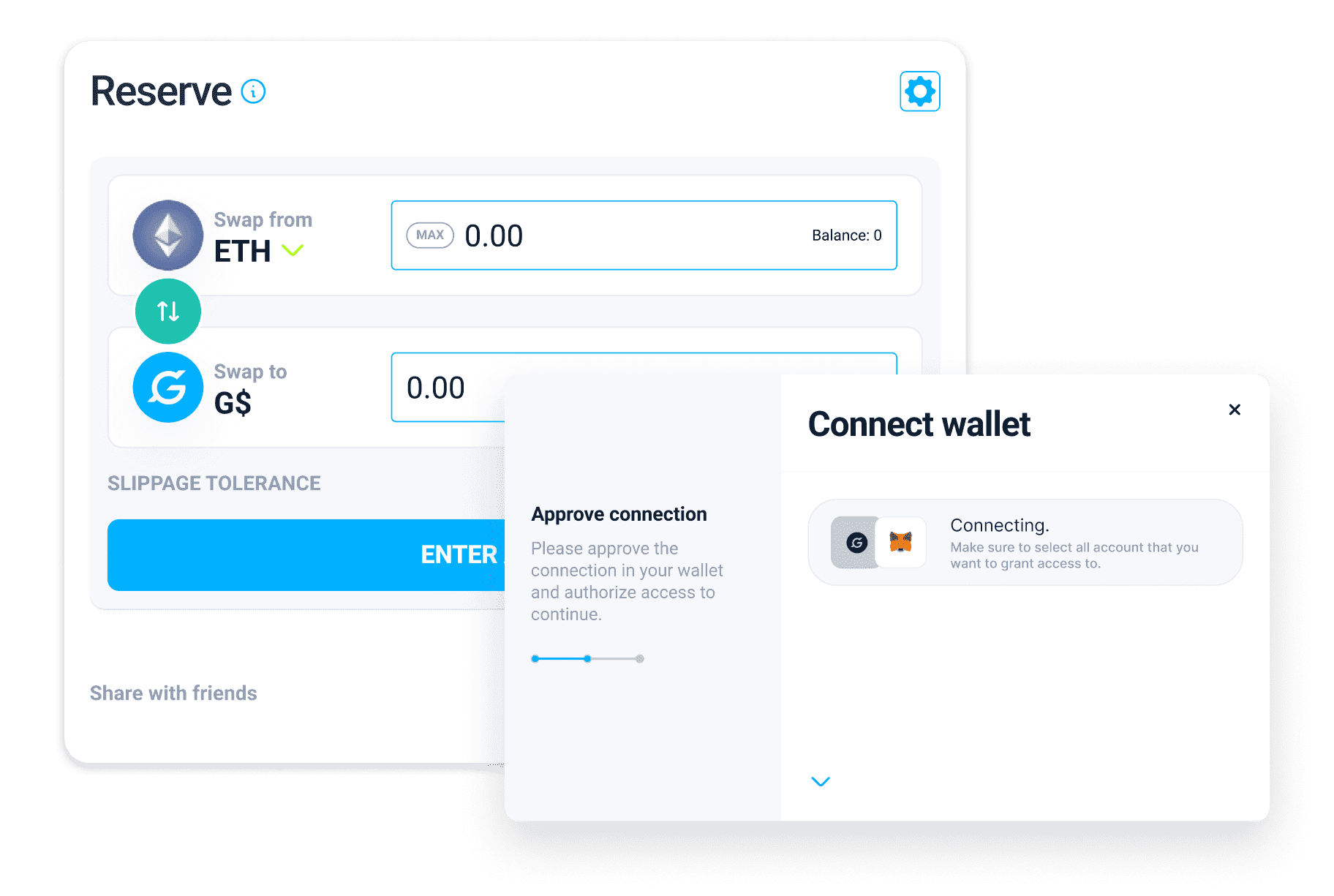 SmartInvest
About the Project
Mobile app for securities trading.
Solution
The process of drawing up all the necessary documents, signing contracts with banks takes a lot of time, the application helps to facilitate this task, that all the documents you submit online and the partner company broker is already engaged in the necessary procedures.
Features
Passing the user verification to be able to invest;
Displaying the bond catalog, as well as graphical analysis tools;
Possibility to study in the application in the University section.
Technologies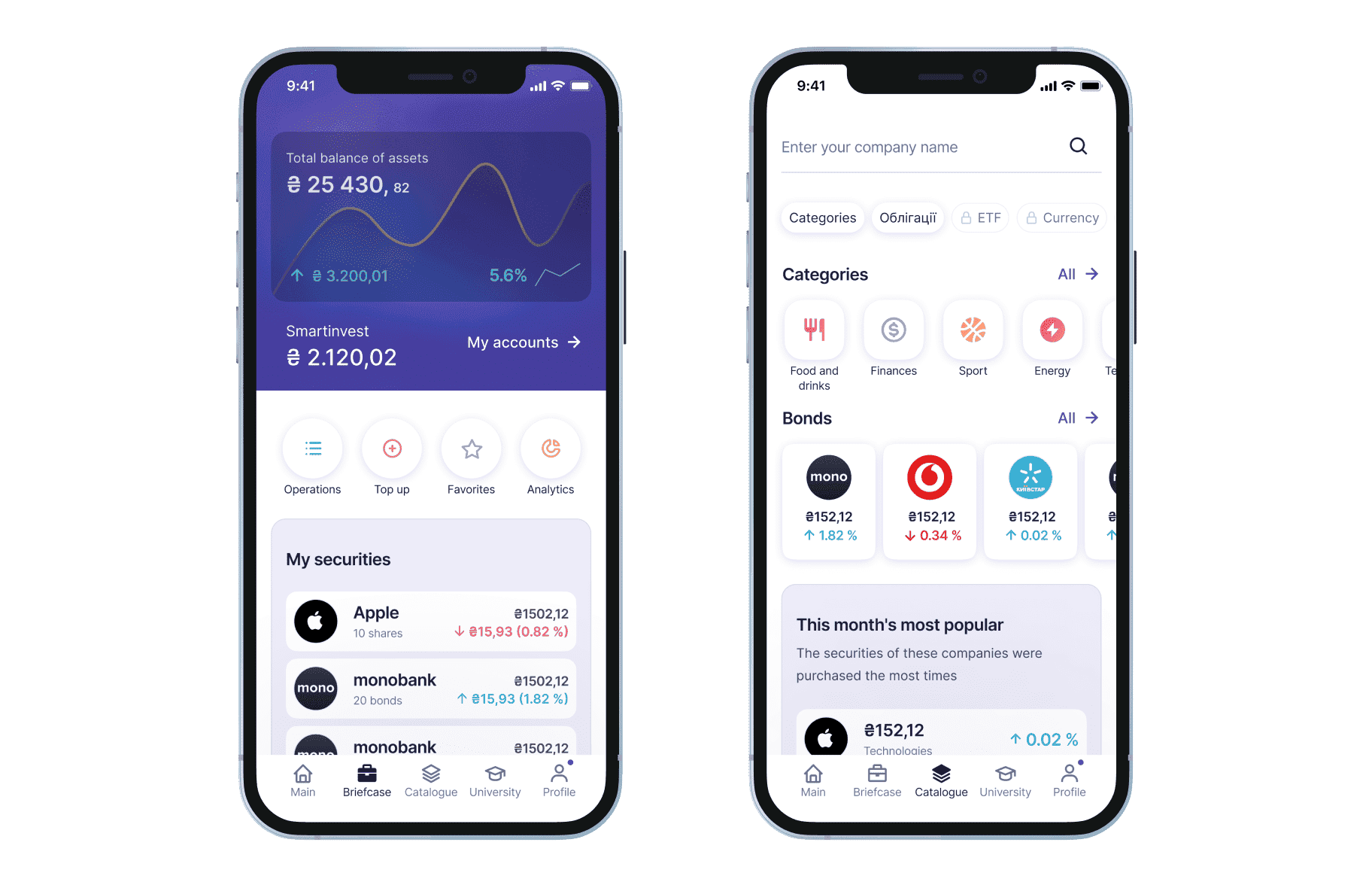 Mycredit
About the Project
Online lending system for maximum comfort in getting loans outside the bank.
Solution
The full website creation, testing and release took about 4,900 hours of work by specialists who developed the logo, corporate identity, prototype, UI, Frontend, Backend, designed the site, tested it and released it. The customer scoring system was also implemented and integration with payment gateways was done.
Features
Quick registration;
Convenient identity verification;
Easy management of a loan;
Wide range of payment methods.
Technologies
Node.js
React
MongoDB
React Native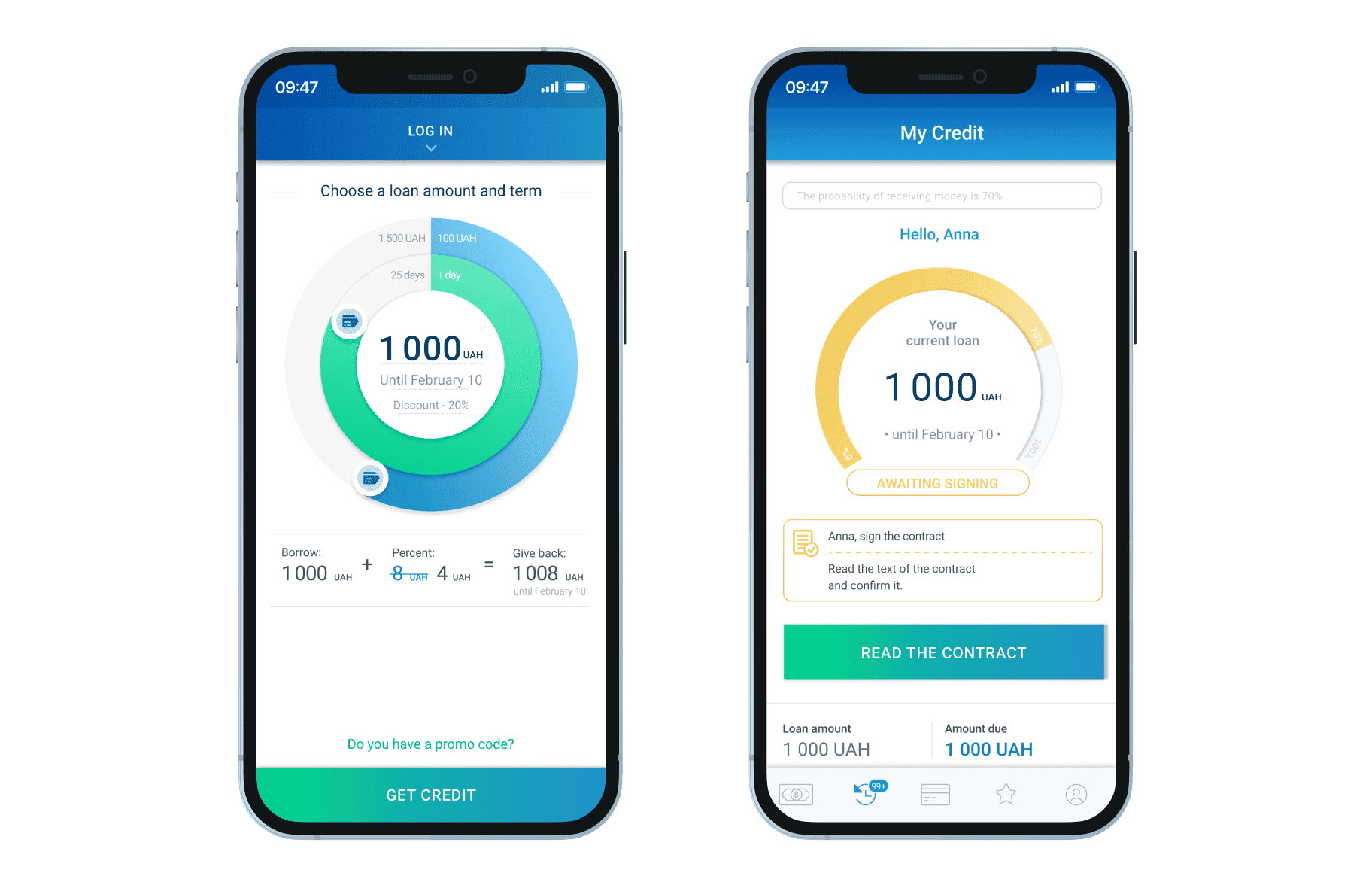 Tech Stack for Fintech CRM Software Development

Why Hire ARTJOKER Company for Financial CRM System Development?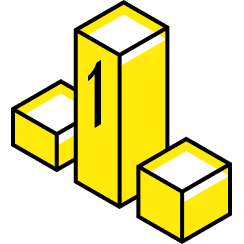 We have developed many successful CRM in banking and financial services, examples of which you can find in our portfolio. Using our extensive experience, we create cutting-edge CRM solutions that help organizations automate personnel management and visually assess each manager's performance based on business intelligence.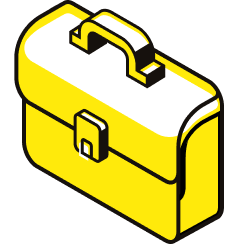 A frequent problem faced by many finance sector companies when ordering a CRM system is multiple cases of exceeding budgets and deadlines. ARTJOKER controls this risk, agrees on estimates for large tasks before execution, and agrees budget limits with you in advance. Entrusting the development of CRM system to us, you can be sure that we will meet the deadline and will not exceed the established budget.
We develop CRM-systems that perform complete automation of business processes and are created for the needs of specific organizations. By ordering the development of a custom CRM system, you will get a higher growth in sales and increased efficiency. A custom CRM system is much better than ready-made versions, which do not always meet the needs of a particular organization.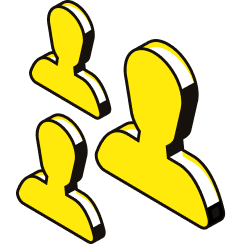 ARTJOKER employs professional developers with extensive experience in CRM systems development. Our experts create CRM systems that automate repetitive tasks in the sales department and allow employees of these organizations to deal directly with sales. We create CRM systems that prevent new employees of financial companies from committing serious mistakes and provide them with a set of scripts, tips, and reminders.
Knowledgeable Technical Support Team
We are excited to tell our customers about the products we develop, explain how to configure them, and troubleshoot problems. Our specialists handle complex and voluminous tasks as smoothly and quickly as they do simple requests. We work around the clock, quickly respond to all requests and do not depend on holidays and weekends. If you encounter any issue with the CRM system, for example, it started working slower, became unstable or stopped working altogether, we will find the source of the issue and quickly resolve it.
Contact Us
We'll contact you within a couple of hours to schedule a meeting to discuss your goals.