Nowadays, it is extremely hard to find and hire a React.js developer. It seems like the market is chock-full of specialists that are looking for a job. In fact, the situation is quite different. Skilled specialists do not need to look for a job. In case you meet a skilled and experienced software developer actively looking for a job for a few weeks, there are 2 possible reasons for that:

either you are a really lucky person, and you are meant to work together with this specialist,

or this software engineer is not as great as he or she seems to be.


So, how to hire React.js developers? How to find them and how to make sure they will be a good fit for your team? This article will provide you with the detailed answers to these questions. It will enhance your knowledge concerning recruitment procedure and increase your competence in this field.

WHY IS IT SO DIFFICULT TO HIRE A REACT.JS DEV?

Job websites are full of various job opportunities, as well as different specialists' CVs. You may even suppose that recruitment is the perfect field of occupation. However, it is far from the truth.

At the moment, large companies literally fight for the best React.js developers leaving almost no chances for small businesses to hire a competent developer. An interested professional can find a good vacancy within minutes. If you strive to hire React.js programmers, you need to dedicate a lot of time and attention to this process. In order to prepare for this difficult task, keep in mind the following facts:

JavaScript Is The Most Popular Programming Language

JavaScript rocks. Every year tons of useful features and extensions appear; the number of software developers that fall in love with JS rises exponentially. No doubts, some of the tools are overhyped. However, such tools as React.js, Angular, Vue have proven their capabilities and they keep getting better. No matter what solution you would like to build – a mobile, web or desktop app – JS will be there for you.

People demonstrate their JS achievements on GitHub and Bitbucket, talk about JS trends on Reddit and promote the language continuously.

Read also: Best programming language for app development

Famous Companies Love React.js


Facebook, PayPal, Yahoo, eBay and many other market leaders use React.js, thus, it becomes obvious that this library is awesome. The incredible popularity of the JS language and its frameworks makes the hiring process even more difficult.


React.js Is Young And Growing


Software developers enjoy keeping their hands on the pulse of the IT development. React.js provides specialists with cool opportunities to contribute to its improvement, deal with new challenges and get acquainted with updates almost every day.

Recruitment And Hiring Has Never Been Easy


Working with people is always hard and challenging. The process of hiring includes many stages, such as search, recruitment, interviewing etc. If you think about how to hire senior React developers, get ready for difficulties: even if you find a perfect candidate, you will have no guarantee that he or she will stay with you under any circumstances.

HOW TO HIRE A REACT.JS DEVELOPER: A STEP-BY-STEP GUIDE TO THE SUCCESSFUL RESULT

If you need React.js for your app, our tips would be of great help for you. But before we start the conversation about where to find React.js developers, let's talk about the people you will meet on your way to successful hiring.

Too Cool For Your Project


Software development specialists often overestimate their abilities and competence. If you meet such a ninja on your way, he or she either rejects your offer or joins your team only for a short period of time. After a few weeks, the "supercool" developer will just leave to search for another perfect position.
It is hard to find React.js developers with enough experience to solve serious tasks independently. You will meet trainees and junior developers more often than experienced professionals. This is why it is important for you to understand the project's requirements and know for sure who you would like to see at your company.
The specialists of the next type are happy at their current positions. They love their company, their salary and the team they work with. Usually, it is nearly impossible to hunt such specialists and attract them with a new offer.

The Talent You Need

After a long path, you will finally meet the best React.js specialists.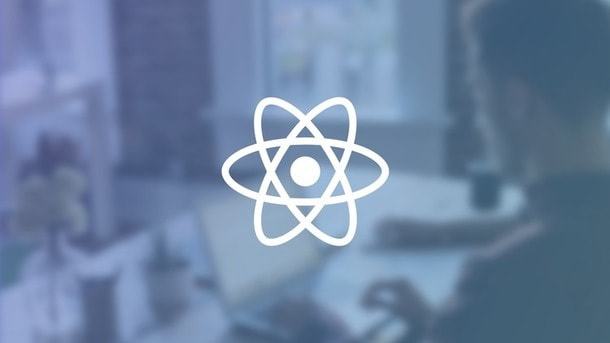 Seriously, how to find dedicated React.js developers? Let's define the five steps that need to be taken:

1.Analyze Your Project
First of all, you need to clearly understand the specifics of your project. It is necessary to build a detailed picture of the whole process in order to find out which kind of person you need to join your team.

2.Create A Clear Job Description
Include all the important details to the job description. Add some short information about your company and the project, define the requirements you have and the responsibilities your future co-worker will face. Of course, do not forget about the things you offer.

3.Reach The Market
The next step is to inform as many potentially interested developers as possible about your job openings. Use job websites and professional networks, post your vacancies on popular channels and wait for the answers.

4.Implement The Active Search
No doubt, a passive search is not the only option. So, where to find React.js developers that may be actively looking for a job? First of all, the LinkedIn network will be useful for you, a lot of React.js developers for hire have a profile there.

5.Conduct Interviews
There is no better way to get to know software development specialists than to interview them. Divide the process into several stages:

screening (a brief conversation about your company, the candidate's experience and soft skills);

technical interview (a constructive conversation on technical topics with hard skills check);


test task (a small app or website for the candidate to develop within a defined period of time);


final interview (to discuss the rest of the questions).


If the person successfully passes each stage, you must have found a perfect fit for your team.

The cost to hire a React.js developer may vary. It depends completely on the level of the specialist's expertise, experience, and skills. These days, React.js development services are expensive, but they bring vital results and take the business to the higher level.

Why hire React.js developers? Because those people know how to create a brilliant solution for your profit!

SUMMARY

The hiring process is challenging. If you are looking for a place to hire dedicated React.js developers, go to LinkedIn network and other job websites. Create an interviewing system and apply your best HR skills to be successful at hiring.

The alternative is to contact a software development company and build a trustworthy cooperation that excludes any headaches that come with looking for competent developers.

Our team has the abilities to create the best solution for you. Our React.js developers have great experience and improve their skills continuously. So in case you would like to take your business to a higher level, just contact us and enjoy the results!