With the development of various technologies in the field of cyber building, we can notice the rapid development of various multimedia and, especially, photo editing and swapping apps like MSQRD or Snapchat. Because of the popularity of the highlighted applications, it is absolutely not strange to see a lot of primary developers trying to develop something similar to these popular apps. However, not all of them are experienced enough to develop even a clone of MSQRD or Snapchat. I am not even talking about competing with these giants in the App Store and Google Play store. This is why I am willing to give you several tips on how to make a face swap app in this article. Furthermore, if you are a beginner app builder, you have to understand that face swap app development is not an easy task at all, so you have to be as careful and vigilant as possible.
WHAT MAKES FACE SWAPPING APPS LIKE MSQRD SO POPULAR?
To be honest, the answer to this particular question is pretty simple. That extreme popularity is based on the fact that after the emergence of such unusual extensions, people get the opportunity to have more fun while using their smartphones. I believe that as a developer or a businessman, you have to understand that people often use the Internet and applications for fun. As a result, these fancy applications give them the opportunity to have those emotions and feelings they previously did not have. It can be concluded that the usage of these apps and the process of building them have to be focused on the implementation of the different features, which on the one hand will be able to impress people, while on the other hand may be similar to those that already exist, such as MSQRD and Snapchat. So, let us examine on what are apps like MSQRD based on and how to develop something similar.

WHAT IS GOOGLE CLOUD API?
Google Cloud API is the tool that makes the operation of MSQRD so simple and fast. It acts as the key foundation for that mobile app. If you want to create a mobile app for face swap, Google Cloud API is a must-have. So, you may not know what API actually is. API is simply a set of different classes, procedures, structures and functions that exist in a solid bunch within a cloud. Moreover, API is what identifies the strong link between your device and that particular cloud with the enormous layers of information within it. Let me also give you a small example of how API is used. For example, you have your own website, for instance, the web page of the company. While on the webpage there is a map taken from Google Maps service that shows a spot that identifies the location of your office in a given city. So when Google gives you all the needed information and automatically implements all the settings for the map, this is a pure example of how API is used. Later, I would also tell you how API is used within MSQRD and similar extensions.
WHAT ARE THE DISTINGUISHING FEATURES OF MSQRD
First of all, I would like to give you a small list of special features of MSQRD that actually made that application so popular and widespread and the reason more than 2 million people now use it .
Miracles of the usage of the Vision API. While talking about the key special features of that alliance between Vision API and MSQRD, we must notice that it provides the users with several opportunities:
Recognition of the face, based on X, Y and Z coordination programming;
Detection of prohibited materials and the provision of safe search, thanks to Google Safe Search;
Understanding of the emotions and application of various patterns to your face according to the obtained data.
To be honest, these features are only the beginning of that list despite the fact that it plays a key role. Another highly vital and essential thing we have to notice is the opportunity of face swapping, which is actually possible because of the existence of the first point. So, you can change the faces on the photo in several fast and easy clicks.
It is also important to mention another feature, which is life selfies. This feature allows you to take selfies while adding different interesting and funny patterns on the screen in real time. For example, you can put on your face anything from the ears and nose of a puppy or a kitten to the face of PM Menachem Begin or Joker. All that is again possible because of Internet connection and the work of Vision API.
Last but not least, let me highlight another, maybe the most outstanding, feature of this type of application. It can identify your real time emotions and implement different images according to them. Pretty surprising, isn't it? Maybe now you already understand why MSQRD is so popular and widespread?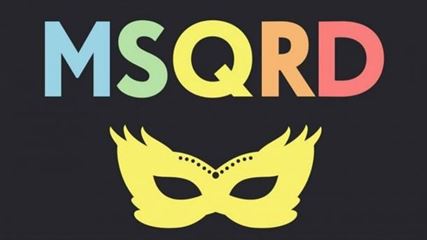 WHAT CAN YOU INCLUDE?
While developing an extension like MSQRD app for android or iOS, you may think about the various other interesting features you can include in the application in order to make it more interesting.
Add more interesting and various masks. In MSQRD, there are already different sets of interesting and unusual masks that people use in their photos. To be honest, in the field of such applications, it is highly important to enforce your fantasy in any possible way and try to imagine and manufacture something unusual. The more unusual it is, the better for you.
Add effects. Try to think of the brightest and the most interesting effects that can be added to the app. Create as many as possible. If people do not like them, you can always remove them. Remember that shortage is usually worse than surplus.
Try to also think about video. For example, you can launch live video broadcast with the opportunity to add different effects in the real time so people can see how you spend your time using the app.
HOW AND WHERE TO HIRE FACE SWAP APP DEVELOPERS?
For sure, while thinking about the development of apps like MSQRD for iOS or for other platforms, you may have to take into consideration the process of hiring people for the development process. As I have mentioned earlier, the development of such app is a long and complicated process, so you must look for programmers that can really help Moreover, good MSQRD-like app should not only have a good and clean code but also a developed back-end system based on reliable hosting.
So you may ask, where should I look for developers? I will respond by saying that you have two options. The first one is expensive and easy and the second one is much cheaper but more complicated. If you have a lot of money or you have a sponsor, you can go for the most highly rated development agencies in USA, Australia or UK. This works only if the cost of developing the face swap app does not matter at all. But if you are an enterprising businessman, you may look for opportunities to save your money. And that opportunity is the second approach. The approach itself is predominant in INDIA and only in that part of Asia.
HOW MUCH DOES IT COST TO DEVELOP A FACE SWAP APP LIKE MSQRD
Apart from deciding which developer to go with, we have to consider timing and prices because time is money and cyber development is not an exception. In the process of developing an app like MSQRD, there are several stages of that complicated process, which will take a certain amount of time, where each minute equals money. So in order to make things clear, it is important to write down all of the stages:
Editing emojis and changing colors = 24-32 hours;
Sharing multimedia via social networks = 10 hours;
Photo editing = 80 hours;
Push notifications = 20-24 hours;
Authorization via Facebook = 6 hours;
Rating = 8-12 hours.

For sure, MSQRD app development cost here, in Bangalore, for instance, is much lower and is in the range of $15 to $70 per hour. I am doubting that you will argue that this is worse than the average price in Australia, which goes for $150 per hour. However, in India, there is a big ?but?. That ?but? means that you have to spend long hours, days and even months hiring face swap app developers. In the process of outsourcing the development process, try to look up every possible information about the company, find all the feedback, ratings, news and stories about the company. If they have had an issue before, they are likely going to have the same issue again in the future . So only look for those teams whose reputation is made of marble and covered with diamonds. Only then will you be able to get a perfect outcome and the successful realization of all your ideas. I am strongly convinced that we have to keep in mind that there are different aspects that influence the entire process of app development. It is important to emphasize that in Asia, especially India, despite the low prices and really well-educated programmers, there is a pretty late level of security. It is absolutely common for a beginner there to face such problems as data stealing, piracy, and plagiarism. Also, a lot of the programmers whom you should trust may just take your idea and disappear forever. This is why you should choose Artjoker as your partner. Our company does not only offer good and low prices to customers but is also ready to provide customers with proper security level and highly professional support.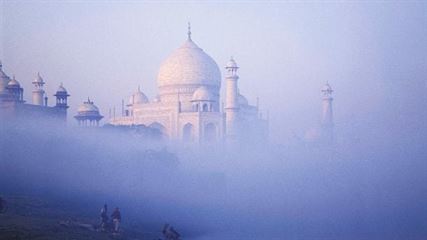 For instance, talking about the number of hours spent on the development of such an app, it would be appropriate to say that regardless of the software used to build the app, it takes approximately more than 120 hours. So the development of the basic functions such as editing or posting will take up to 80 hours, while the creation of proper sharing net takes nearly 10 hours. However, the creation of rates, authorization and notifications takes 24, 12 and 8 hours respectively.
WRAPPING UP?
In all, the creation of a MSQRD-like app is a long and highly complicated process, but nobody said that it is impossible. In order to make your dream coming true in that field, the things you need are:
Good plan;
Imagination and fantasy mixed with passion;
Good Team;
And in that case you will be able to achieve your goals without a doubt, which will have more positive outcomes for your future plans and career. So do not hesitate, after reading this article, to start drawing a plan for the skeleton of your app and search for the best programmers in Southern Asia. However, you do not have to forget, that Asia is not the most reliable place for coding or even production of other different goods/ Of course, you as a developer could be attracted with low prices and pretty good working conditions. However, do not forget, that on that market you may be able not only the problem of poorly qualified coders, but also the problem of cheaters, who may take your money, but you will never see actually the final version of the product you were waiting for. That is why, we?d better recommend you to concentrate your attention on the Eastern European companies, where you actually pay the same money as in India or Malaysia, but may be absolutely sure, that the result of your deal will be such which you need.
How to Choose a Mobile App Development Platform
When does a startup stop being a startup and become a business?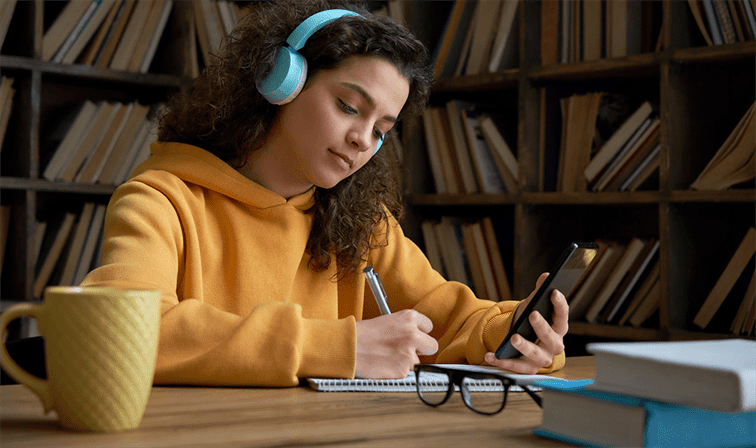 How to develop a language learning app like duolingo?
Contact Us
We'll contact you within a couple of hours to schedule a meeting to discuss your goals.