A brilliant idea for startup is rather a subjective notion, because one considers it great, while others consider it a total trash. Every startup idea first has to be poised, developed and then estimated by the investments it has attracted to make sure it is worth it.
Where to find it? This is an interesting question and personally I believe that all good ideas come as a result of some necessity or simple laziness. There are a lot of examples in the world history, and in most cases they were invented for everyone?s convenience.
Certainly, there are some other places to find inspiration for startup ideas:
1. Market demands
If you are initially not a genius and you see nothing special in a dream, then it?s better to come down to the point as a practical matter:
Complete a marketing research
Analyze what people need the most
What kind of products lack
Make an analysis of the latest best startups
The idea is to form a certain checklist of points your startup will be made of.
2. Idea modification
It takes quite a lot of time from idea birth to bringing it to life. I can?t even imagine how many great startup ideas were buried under the mix of doubts and lack of self-trust. But there have been a lot of cases where they were implemented but failed. So, study all the pros and cons before you start working on the idea.
Tip: Brainstorming is the best way to deliberate, discuss the idea from different angles and points of view. As a result, you get an objectively cool idea and a material to work with.
3. Your expertise
Expertise for startups is like a heart for living. There is nothing better than being knowledgeable in some areas. It is hard to find great specialists, and how can you check their knowledge if you are out of touch? Besides, it?s a big opportunity to show all your imagination and creativity. Choose business field where you are a genius.
4. Networking
Some people consider it the best way of communication in the business field, but not everyone loves it so much. Try being open to all conversations and people because usually this conversations can yield marvelous results for your startup ideas. If you are not a person who is really into new acquaintances and talks, do it at least for the sake of your future and the future of your child (startup, of course).
5. Notepad
Sounds strange, doesn?t it? You may ask me, who uses notepads in the era of computers and cell phones? I can say that ideas are so unpredictable that they can emerge even in some unbelievable places, like at the university, during important meeting or elsewhere. And so you better be ready to note it down. Maybe it isn?t worth putting away all the things you do, but at the same it should be just in front of you should you want to make changes, brainstorm or just not waste your time on it in the future.
6. Idea Pitching
To pitch your idea perfectly, you will need a lot of time and preparation. Mind that your future depends on how you present your startup.
Our expertise for startups
Startups are so popular nowadays. That?s why more and more agencies provide their services and skillful consulting to convert your idea into a unicorn. But there is also a risk of being conned by unqualified specialists, which will damage all the rosy expectations you have. So, before concluding any agreements, check the company?s readiness to realize your project. Speak to programmers, PMs and all the other people you will need to communicate to while developing your ideas.
To make sure they are the best:
Check their portfolio (technologies they use, detailed description of a process, etc.)
Estimate their passion to what they do and the way they elaborate your idea for startup
Pay attention to the company size (it?s better to choose smaller companies, as they are more focused, and every project is like a prize; they develop it thoroughly)
Check clients? reviews ( the reviews can help you understand what sort of company it is)
Domain expertise by ARTJOKER
We have lots of startup projects on our account and expertise for startups, and can help you bring it to life the way you will love it. In other words, we will tinker your idea.
Here are some ideas you can take on board, improve and develop according to your own point of view:
App for social networking between small groups of people for offline communication or selecting random events you can or want to visit (movies, theater, meet-ups,etc.). Create mobile apps useful to everyone and go great guns.
Voice-to-voice translation mobile app will help you make an instant translation during your communication with foreigners.
App for all bookworms or people that consider it the best gift. People usually choose books at random and this app will help you instantly get reviews from amazon or other online aggregator by title.
E-commerce start-up - it's easy
Are you the king of sales and have an idea how to sell more and what to sell to people that they will buy with great pleasure? ?reate an online store, start developing your idea, brainstorm, present and bring it to life and don?t be afraid of failures. And remember, long way to Fuji starts with the first step. Good luck and have fun.
How to Choose a Mobile App Development Platform
When does a startup stop being a startup and become a business?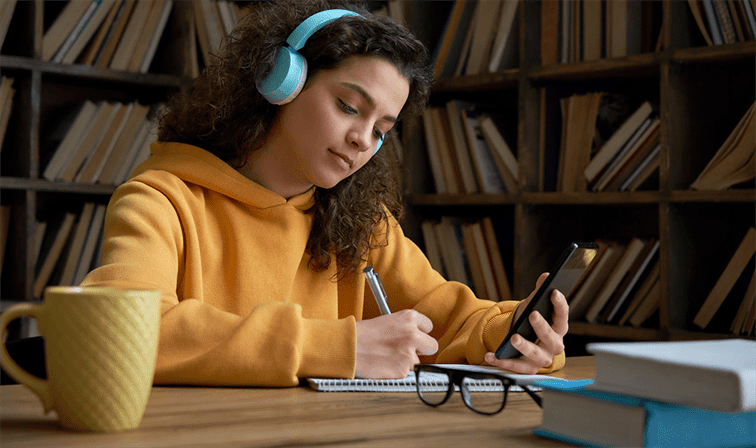 How to develop a language learning app like duolingo?
Contact Us
We'll contact you within a couple of hours to schedule a meeting to discuss your goals.