Segodnya
Project
Public political news site of Ukraine and the world
Idea
Segodnya is a news portal among the TOP 5 news resources in Ukraine. It is a part of the largest media group UMH. The monthly traffic of the web portal is about 20М unique users.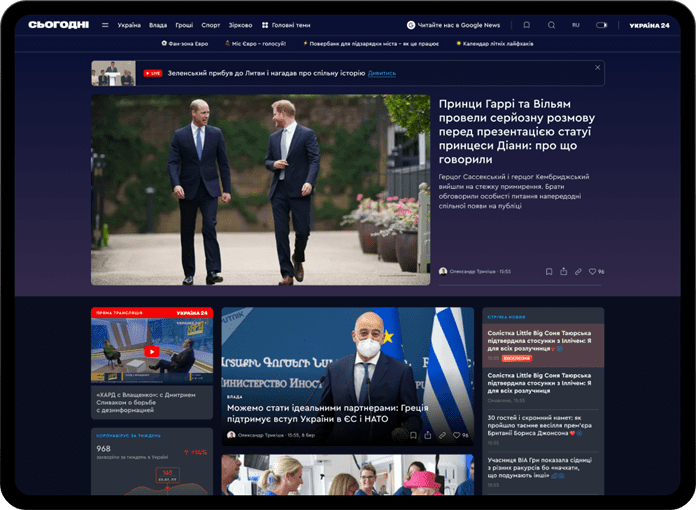 Main page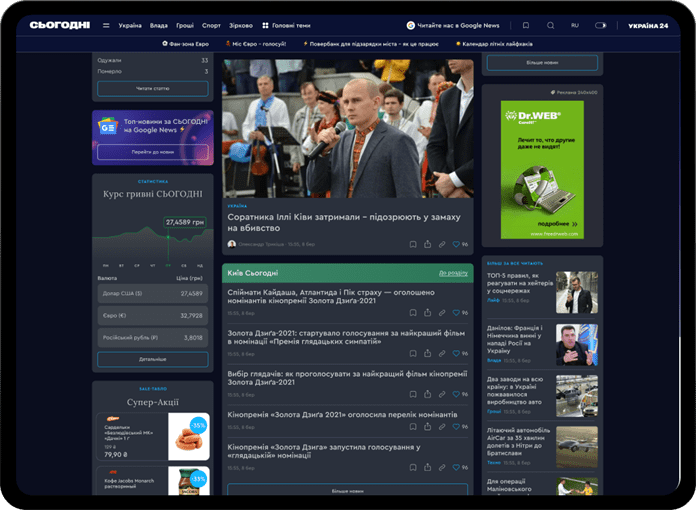 Main page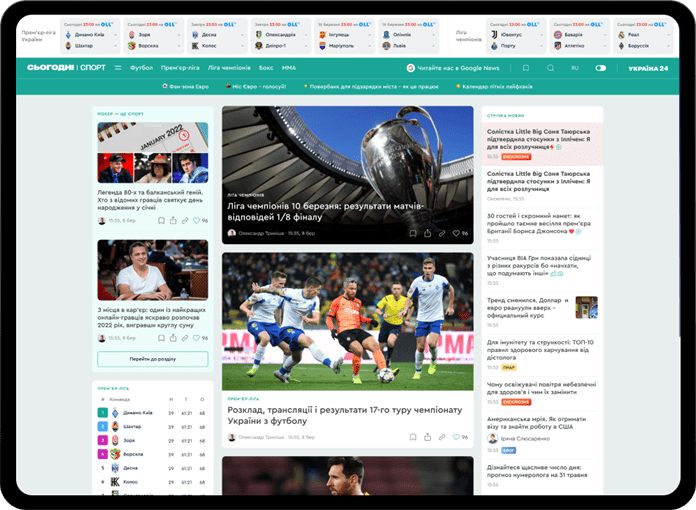 Category "sport"
Time
We developed a design system for the main news feed, as well as special Life and Sports sections.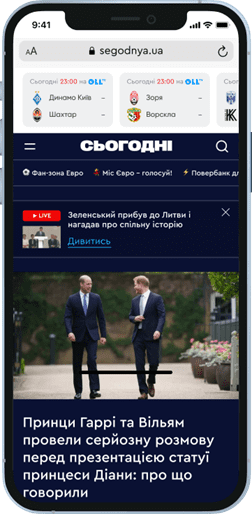 Unique system
We have created a unique system of widgets, which change depending on the agenda and newsworthy topics.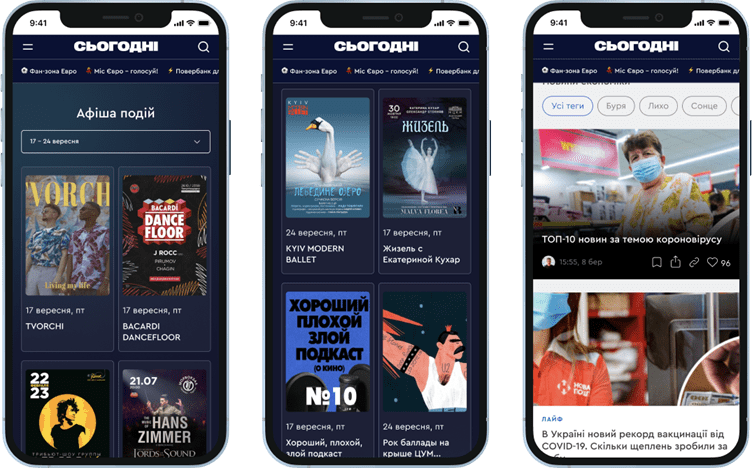 Poster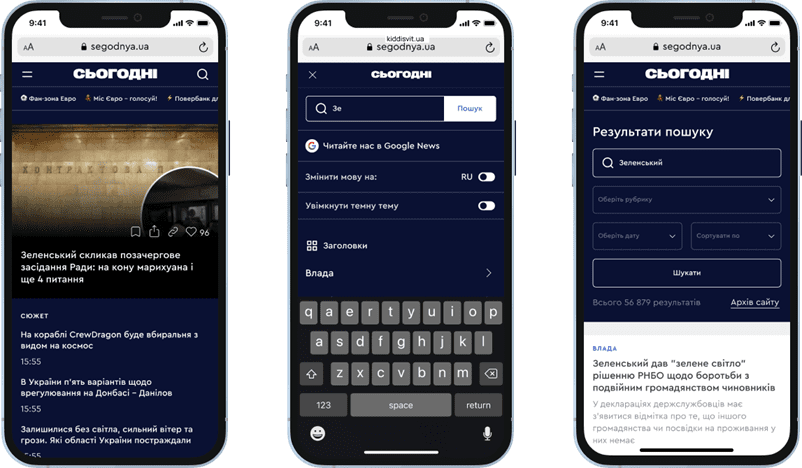 Mobile adaptation of the homepage
Mobile adaptation of the homepage
Internal pages
It took us 400 hours of specialists to create a new structure and content for an entire news platform, which developed a block newsfeed system, user-friendly interaction functionality, auxiliary widgets and visual design that helps users navigate through the news portal without unnecessary clicks.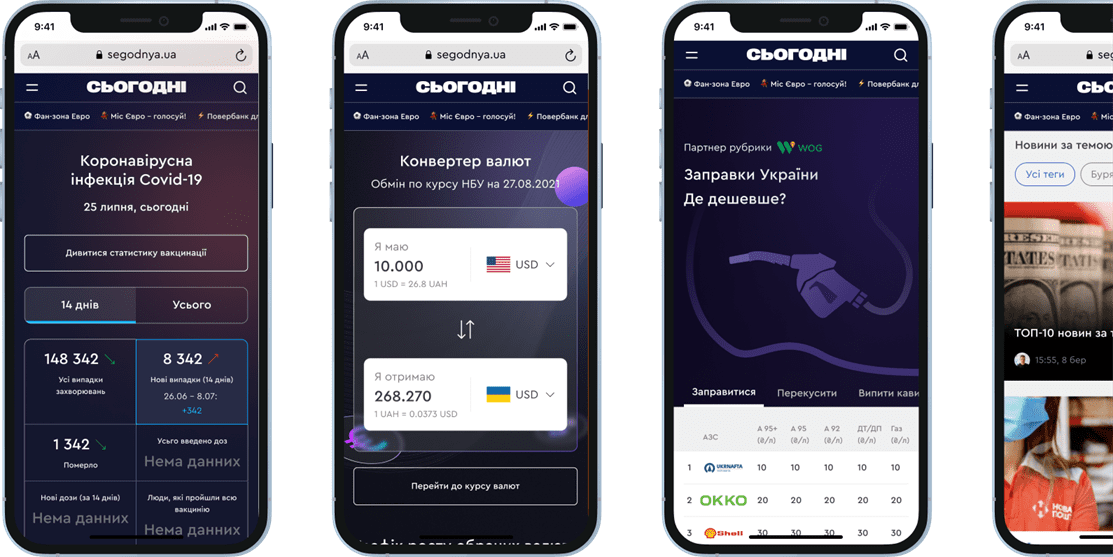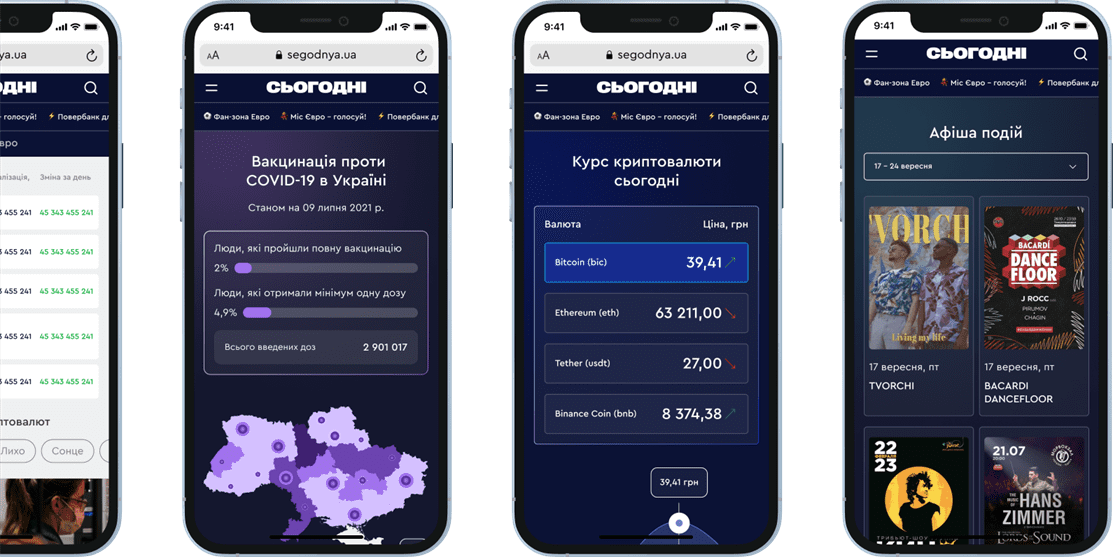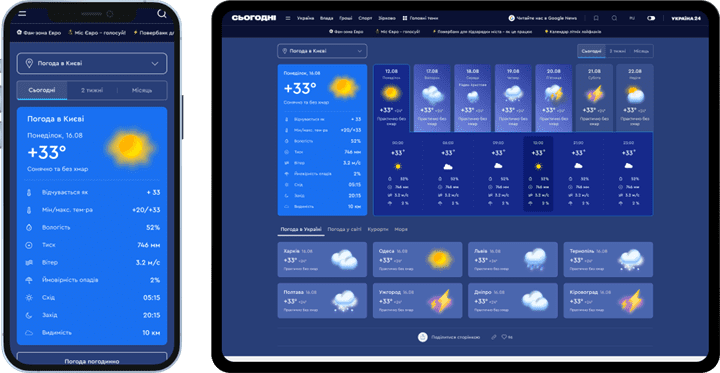 Weather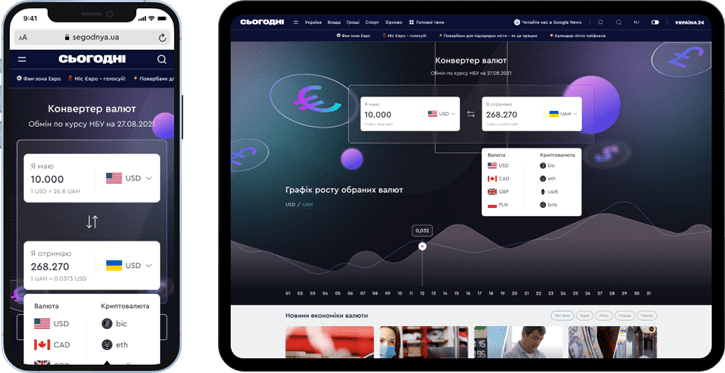 Currency converter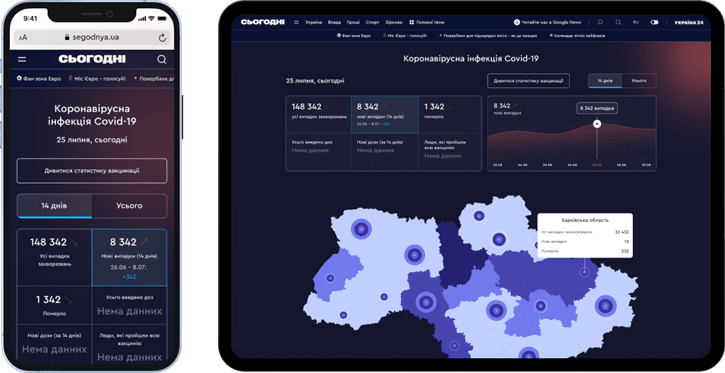 Covid
Details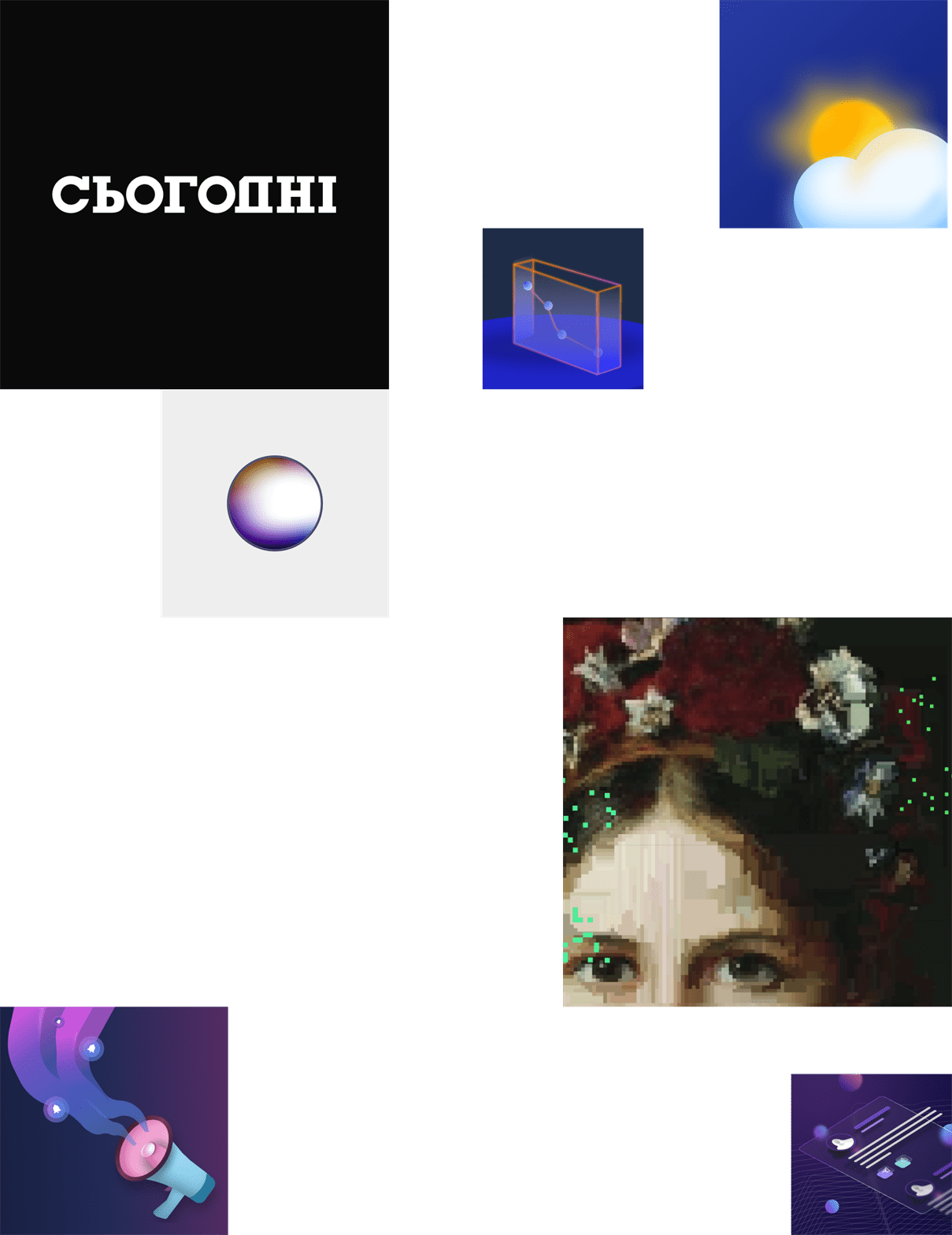 Contact Us
We'll contact you within a couple of hours to schedule a meeting to discuss your goals.