It has become official that applications are now an integral part of people's lives. It is the so-called millennium phenomenon, which is why the cyber industry is considered the future. The majority of beginner developers are curious to know how much it costs to build an app. It should come as no surprise that there are a lot of people wishing to bring their ideas to the smartphone development industry, but only a few of them know the real cost of developing an app.
The main point here is that not all programmers understand that the key foundation of prices is the cost of labor and that's why they don't think that it is worth their time. Due to various reasons, the cost of building an app can range from $2 000 - $5 000, $500 000, or even $1 million. A client should be ready to invest both money and time. But don't be too afraid as, today, we're giving insight into the key factors that help you decide on the right budget for your mobile app development and ways to save more money. Be ready to calculate the cost of creating an app by the end of this article. Besides, we are also willing to present you an approximate average cost of making an app. However, keep in mind that a lot of things could influence the cost.


How much does it cost to make a mobile app
Considering the importance of such an issue as the budget, mobile app development pricing and the creation of a proper financial plan, we have decided to introduce the main calculation data as the very first paragraph. Here is the average cost of mobile app development in Artjoker:

nearly $7 500 for a small app (an on-demand) - approximately 100-150 hours;
nearly $15 000 for a medium-sized app (a messaging app) - approximately 200-250 hours;
nearly $20 000 for a complex app (a shopping app) - approximately 400 hours.
Those small numbers are not for every company. Since Artjoker is small-to-medium company, the cost of development is really lower than in big companies in the US, Canada ($150 per hour and higher) or Eastern Europe ($130 per hour and higher). The prices there starts from $50 000 and goes up to $1 million, depending on the size, popularity and presentability of the company. But the cost of hiring Indian developers is usually $1 500 - $6 000 for an app (nearly $20 - $50 per hour), though the quality may be really poor. For better visibility, we've designed infographics for you. Follow it while reading this article. However, it is pretty complicated to get the average cost of developing an app. However, there is also a really important issue, which is pretty important for the beginner programmers. India, as well as Asia, is not the safest place in the world in terms of security and coding. That is why we highly recommend you go for Artjoker. Artjoker is not your usual company, but comprises of a team of professional coders and developers who can make any task much easier and possible.


How to develop a mobile app and the things to be considered in the calculation?
Below, we will explain each point with regard to how much it costs to develop an app. But here is a quick overview of them:

Your priorities
Development team
App development methods
App development tools used during development
Workflow, time and variations of payment
1. Attach your priorities in an app developing triangle
To be honest, there is a golden rule for any programmer, which is depicted in the image below. It is directly linked to the issue of prices. As a dog that puts up many hares kills none, you can't find a development team that will create great and quality applications with a low budget within a short period of time. Be serious-minded and honest with yourself in picking attributes – you must understand that you are going to get back as much as you have spent. You have to remember that in order to get a top-notch application, you have to pay more than you were expecting. Otherwise, there is a great risk of collapse of the whole project. To be honest, that etape makes it possible to give clear answer on how much does it cost to develop an app?

2. Be sure of the developers' competency and know how much it will cost you to create an app
Sure thing, app development cost depends on the qualification of specialists working on the project, but don't you think it is worth paying double to develop an app in a not-so-simplistic way? Reach out to agencies that have already won awards or have been mentioned on tech-related news sites. Also pay attention to the portfolio of the agency and its experience in developing specific components that your app might need — you shouldn't go after agencies that develop elementary apps, even if they use the best mobile app development platform.

3. Choose the right method to develop a mobile app
There are three prominent, but really different, methods of app development.
Development comes with a documented and approved layout – when the process of app creation begins, developers should closely follow a set of instructions.
So-called hybrid approach, this means that there are wireframes and mock-ups for key functionalities, but details are handled by the team during the development process. It starts with developing the software for only the product's part, so there is a chance to reconsider future requirements.
"Agile" development begins without any documentation - developers work on the code as the app development goes on. However, it is also vital to keep in mind that the average cost of creating an app varies, depending on various factors. Moreover, we are going to also discuss the main aspects that play a key role in the fluctuation of prices a bit later.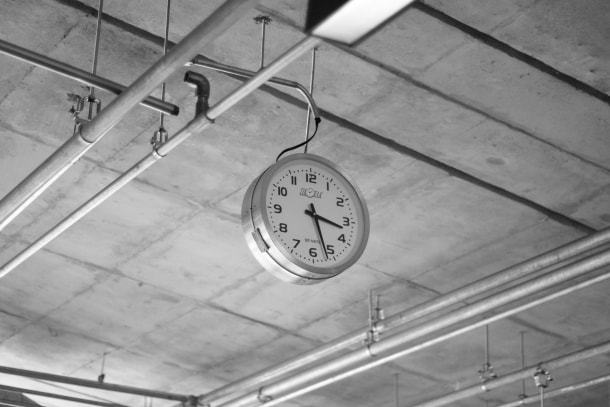 4.Fixed fee or time and materials payment on how much to build an app?
So, how much does it cost to make an app with those methods? Thanks to the waterfall method, you are able to pay a fixed price to each of the developers. However, if there are going to be any changes and improvements, it will be much harder to change the contract. Despite the fact that the fixed payment is the safest and one of the most comfortable methods of making payments, there is also another side of the coin. I am not sure you will have a clear picture of the final price if there are several future improvements and changes. Thus, iterative and agile methods make it possible to pay for the amount of done work but not according to the fixed rates. Yes, it is a pretty high cost for app development, but it is a fair deal for both sides. Remember that in order to operate with prices and rates in the best way, it is important to use a time tracking software all the time during the designing process.

5. Estimation - is the key for reducing risks and app development price
If you do not want the whole project to collapse, you have to be deeply sure that the whole idea and each part of it is in safe hands. When you hire a manager, you have to give him as many tasks as needed and try to talk to him in a mild manner on various professional topics in order to understand the actual level of his or her skills. The future fate of your project may depend on these steps. Ask if they have any experience with creating similar apps because if they don't, be ready for misestimated results and probably spending extra. If you already know the approximate price of the whole process, you have to keep in mind that the final costs may go 20% higher than you thought in the beginning. So, your approximate mobile app cost will fluctuate between $10,000 and $12,000. It is absolutely normal in any industry and it is a great mistake to accept it like a drama. In business, it is impossible to predict all your expenses.


6. The tools may change the mobile application development cost
To be honest, there are several tricks that may allow you to decrease the app development cost. These ticks are special technical tools, engines and pieces of software. However, you have to remember that some of them may decrease as well as skyrocket the final price. So, be careful. For sure, the choice depends on your aims and the actual team. However, there are several variants:

For developmental purposes: Nodejs, Java, Rx Java, Swift, Objective C, Webkit, HTML5, HTML5 Boilerplate, Responsive, Angular, Reactjs; iQuery, Blink engine; MySQL, ZURB Foundation; Ember; and etc.
For designing purposes: Apple motion, Principal, Invision, Affinity Designer, Affinity photo, Principal, Flinto, Origami, Form, Sketch, Affinity photo, After Affects.
Things you can do to reduce the end cost of developing a mobile app
1. Trust the development only to experts
When the beginners face a question like "How to reduce the cost of developing an app ?", they make the mistake of hiring cheap development teams. But most of the times, after the app development is complete, it would turn out that the app contains a lot of errors and bugs. So there is a need to hire another team (more professional, of course) that will do a lot of rebuilding and bug fixing. Remember the proverb "Cheapest is the dearest" while hiring a team and trust your money only to specialists like the Artjoker crew.


2. Make a good business plan
Business plans, except all regular items, should also include a list of requirements. It is vital to have a detailed description of all the functionalities you want to have in your application. Understanding and detailing the list will make you evaluate your application as a whole and, as a result, reduce the cost of making the app. Just write down everything you want from the app, one sentence at a time. This process is called the specification of software requirements. With it, you will be able to explain to the Project Manager everything you want much better.
3. Be involved in the development process as much as you can
If you want to reduce the cost of your mobile app development, you have to make a pretty strange decision. Do not let the developers do all the work on their own. This is because when you are involved in the development process, there will be less misunderstandings and occasional work. Different methodologies of development have different levels of involvement. For example, in Waterfall, the work usually goes in due course without your presence or advice, but it may cause a lot of adaptations and redos after. Agile (what Artjoker uses) and Iterative allow the client (you) to be as much informed as possible. Consider this information while deciding which team to hire.

Summary of the cost of app development
To get a better understanding of how much it costs to create an app, you should not depend only upon experts' recommendations but also upon your own desires to build your own and successful app. This mobile app development cost breakdown into 6 factors proves that high-quality app development will not be cheap. But keep in mind that the result is worth paying for. Finally, I really want to believe that we were able to answer the question regarding "how much it would cost to develop an app?" and gave several tips that may help you in the future.