Financial Marketplace Development Services
Examples of Fintech Marketplaces
NFT Fantasy
About the Project
For fantasy fans, we present a new multi-level, expandable NFT-based game.
Solution
The goal was to create a landing page that tells the story. The essence of the game is in the sphere of the NFT meta universe. Generative design was performed - drawing unique keys that can change their appearance depending on the parameters set in the key groove, drawing unique NFT illustrations, as well as layout.
Time
Total development of the project took 321 hours. Of these, 69 hours were spent on the layout. The rest of the time was spent on rendering the unique design at various stages of the project.
Technologies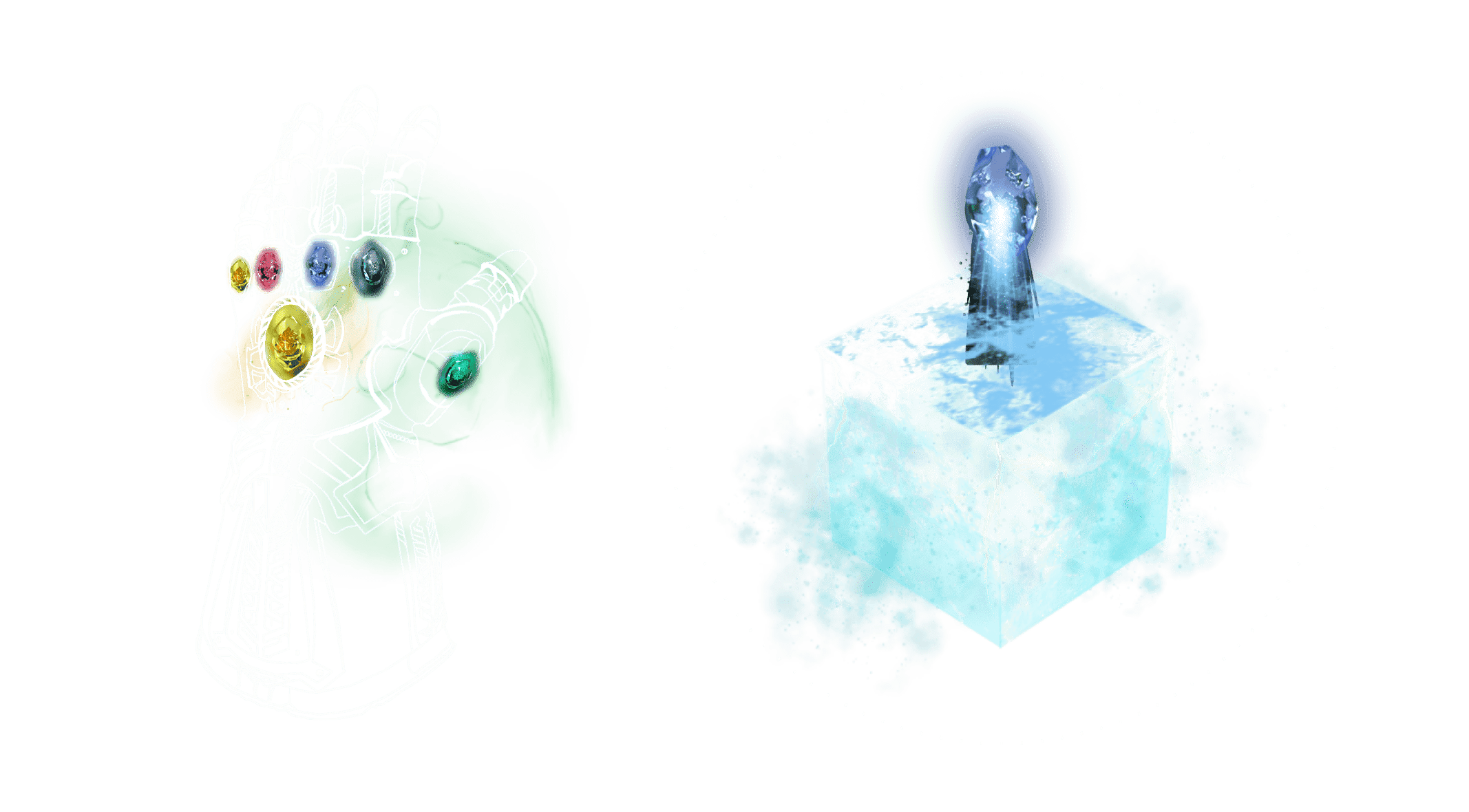 Crypto-literacy project
About the Project
A project in the field of blockchain, which is focused on teaching crypto-literacy to the population.
Solution
A people-based structure for creating, financing, and distributing global basic income. The main goal is to provide a basic standard of living and reduce wealth inequality by creating a universal basic income (UBI).
Features
New protocols and smart contracts to deliver a "trickle-up" value structure;
Reverse of the conventional trickle-down approach to capital, credit, and interest-bearing money;
Digital asset that operates within the emerging ecosystem of decentralized and open finance;
Liquid and convertible to other cryptocurrencies;
Supporters who stake cryptocurrencies in decentralized third-party protocols.
Technologies
React
TS
Redux Toolkit
Apollo
Web3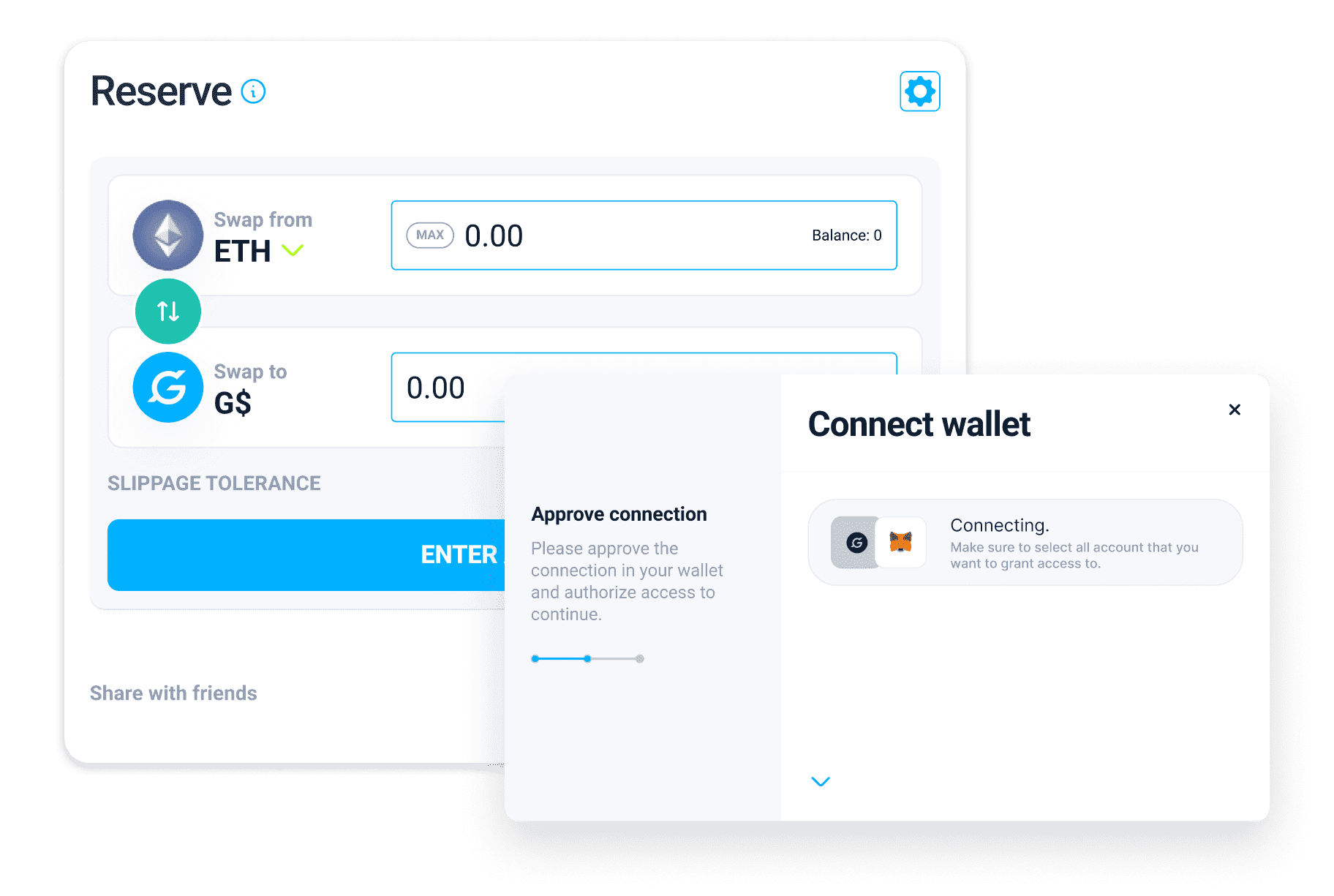 SmartInvest
About the Project
Mobile app for securities trading.
Solution
The process of drawing up all the necessary documents, signing contracts with banks takes a lot of time, the application helps to facilitate this task, that all the documents you submit online and the partner company broker is already engaged in the necessary procedures.
Features
Passing the user verification to be able to invest;
Displaying the bond catalog, as well as graphical analysis tools;
Possibility to study in the application in the University section.
Technologies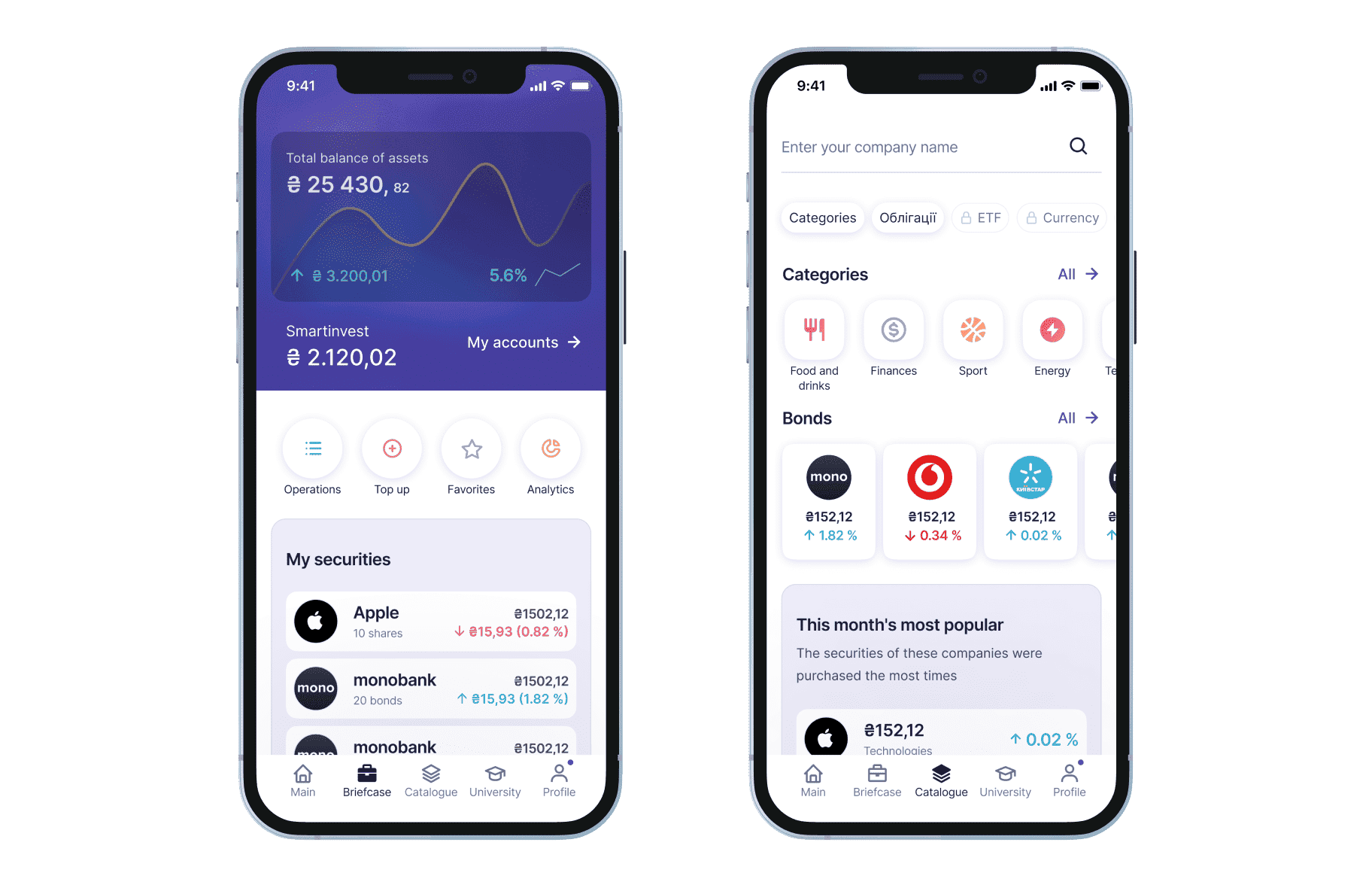 Mycredit
About the Project
Online lending system for maximum comfort in getting loans outside the bank.
Solution
The full website creation, testing and release took about 4,900 hours of work by specialists who developed the logo, corporate identity, prototype, UI, Frontend, Backend, designed the site, tested it and released it. The customer scoring system was also implemented and integration with payment gateways was done.
Features
Quick registration;
Convenient identity verification;
Easy management of a loan;
Wide range of payment methods.
Technologies
Node.js
React
MongoDB
React Native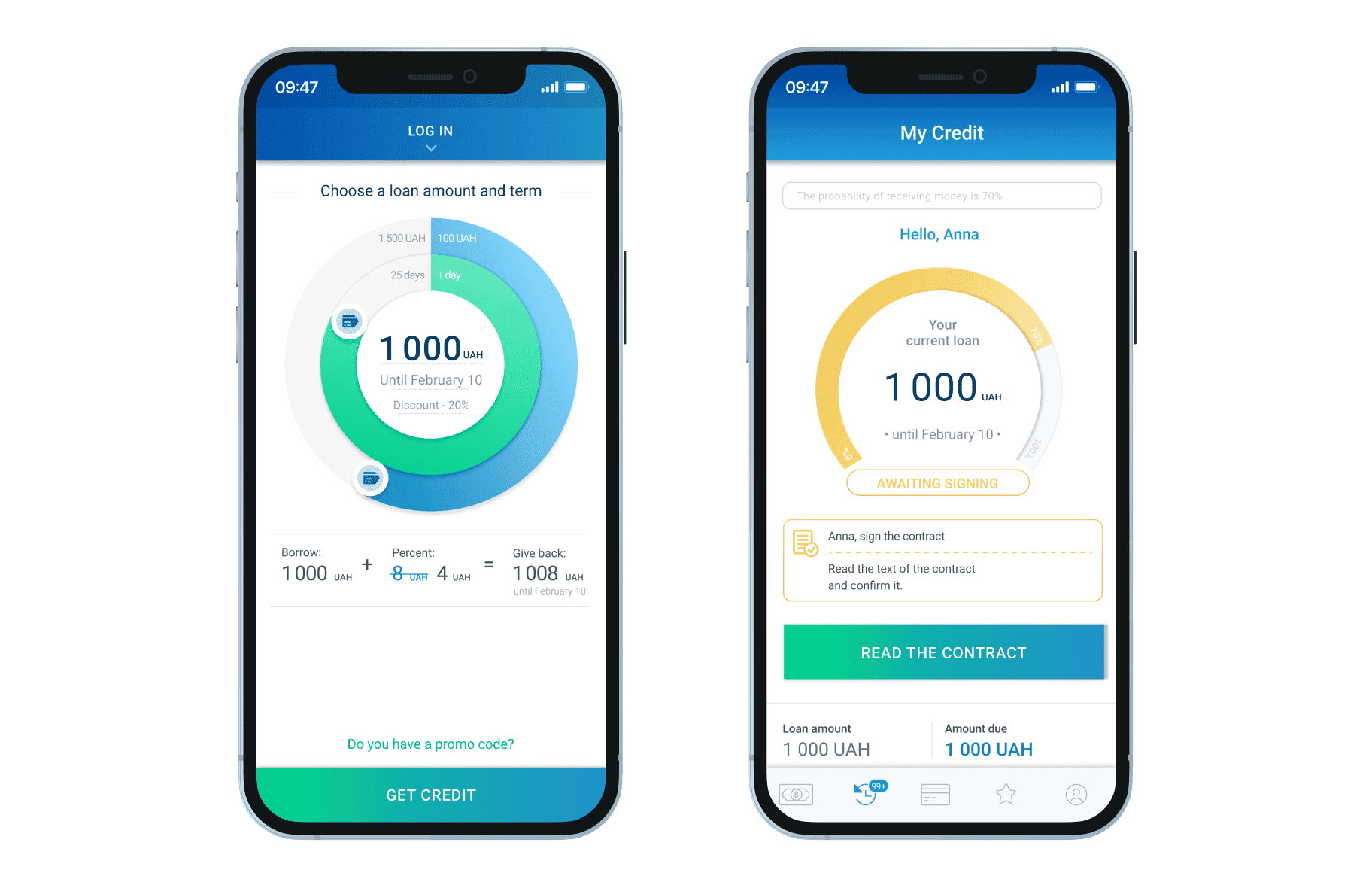 Fintech Marketplace Development Process
We begin a project with a detailed preliminary study and a thorough analysis of all aspects related to the project. Our specialists gather the requirements, study the prospects of your idea, the competitive environment, similar solutions provided by competitors, general financial trends and the success of certain approaches in similar areas. We will consider all your needs and wishes on design, features, and technologies.
Our designers create the basic architecture of a financial marketplace with the main interface and visual design elements. Moreover, we create a user-friendly interface design. Our specialists test various marketplace designs and choose the one that best meets your needs. We strive to create an attractive custom design, as well as a memorable and user-friendly graphical interface, to attract as many users as possible to your solution.
Once developers have a complete idea of what the marketplace should look like, they will start writing code to implement all the necessary functionality and features. Using the latest development technologies and tools, we develop a multifunctional marketplace for financial services according to your business requirements. If necessary, we can develop a mobile app to increase the usability of your marketplace and attract more customers.
Our engineers test the marketplace to make sure it serves its purpose correctly and works smoothly. We understand that your users should get a bug and vulnerability free marketplace, so we take all the necessary troubleshooting measures. After multiple successful tests, bug fixes, and all the necessary improvements, we perform the deployment of the marketplace.
We don't stop working with your project even after we fully release it. Our support specialists provide further technical support and maintenance of the marketplace to timely prevent or fix various disturbances in its operation. We regularly work on updates and improvements of your marketplace to keep it up to date with the latest trends and changes in the financial market.
Learn about Artjoker expertise.
Our projects' details.
HIRE US
Why Choose ARTJOKER?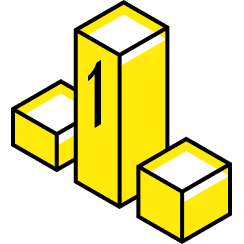 We have extensive expertise in fintech software development, which helps us create marketplaces quickly, efficiently and securely for any financial industry. Using our extensive experience in software development, we will create a feature-rich marketplace for you that corresponds to the latest trends in the financial industry. We will help you to create a successful and scalable marketplace that will appeal to your users. Whether it's a marketplace for financial advisors, or a commercial marketplace, we are ready to develop a financial solution of any complexity.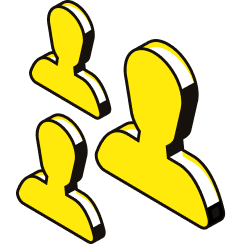 Using modern development tools and technologies, our developers ensure that the marketplace developed for you will be stable, relevant, and error-free. Our developers will implement a variety of features into your marketplace, such as an intuitive dashboard or an easy-to-use order management system, which will increase the profitability of your business.
We realize how vital it is to focus on the target audience of your marketplace. That's why our experts carefully analyze your target audience and their needs, coordinate them with the design, and create marketplaces with a high conversion rate. A user-oriented approach combined with thoughtful design will ensure a high conversion rate of the developed solution.
Our extensive experience in software development has allowed us to accumulate our own expertise, which we willingly and constantly share with our clients. Our experts provide advice at every stage of development of the marketplace, so you can get up-to-date information about the progress of work done on the project. We will ensure that your marketplace is operating smoothly and correctly after its release.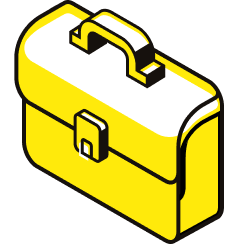 For the fast and timely development of marketplaces, we build a roadmap and apply modern development methodologies. Timely development of marketplaces ensures our clients' business success and revenue growth. Our time-tested development approach and the use of modern tools eliminates unnecessary delays in development and shortens the period from the initial idea to the final release of the completed marketplace.
In the process of marketplace development, our experts adhere to the tactic of strict quality assessment and flawless testing to get rid of bugs and any vulnerabilities in the solution. We will provide you with seamlessly working marketplaces that have all the functionality and features you expect.
Contact Us
We'll contact you within a couple of hours to schedule a meeting to discuss your goals.