Meness aptieka
Project
Online pharmacy store
Idea
Make a modern UI using the client's corporate colors and improve UX to make it as convenient and simple as possible. The target audience is women 30+ so this generation should be comfortable and understandable using the site.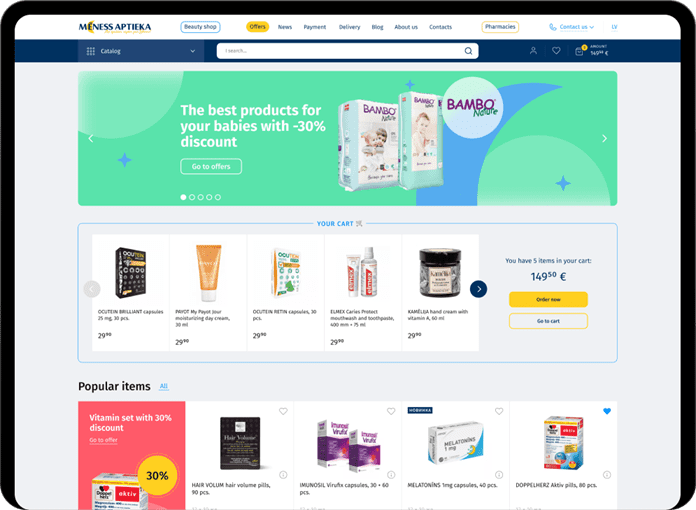 Home page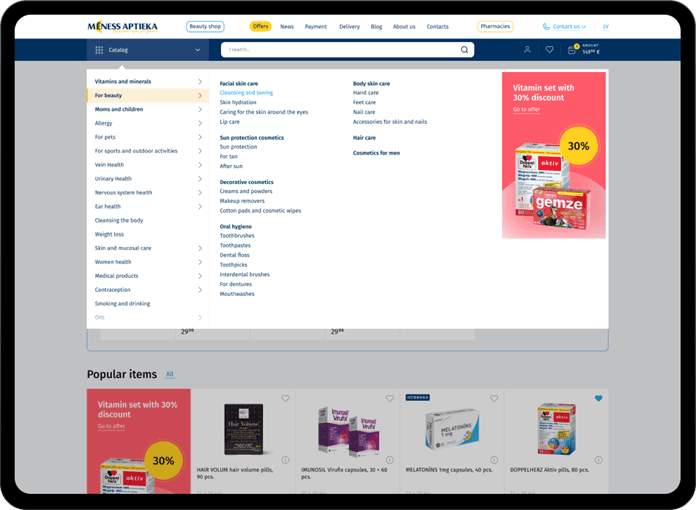 Catalog menu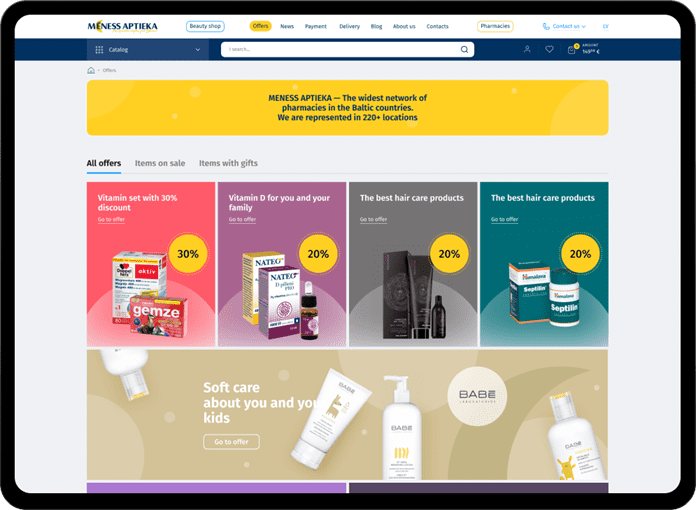 Offers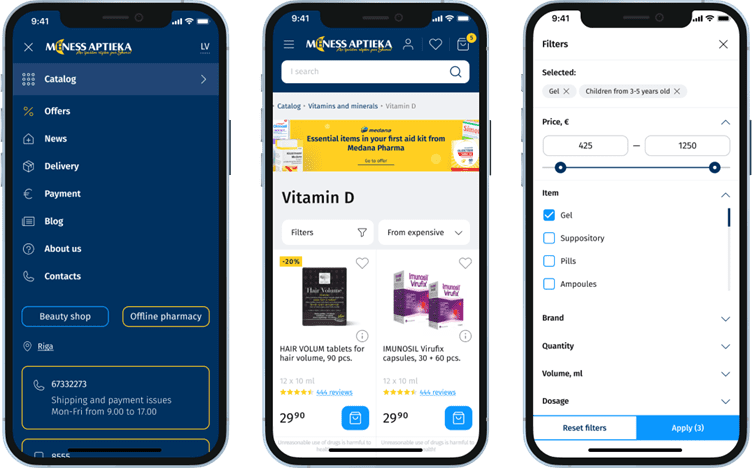 Categories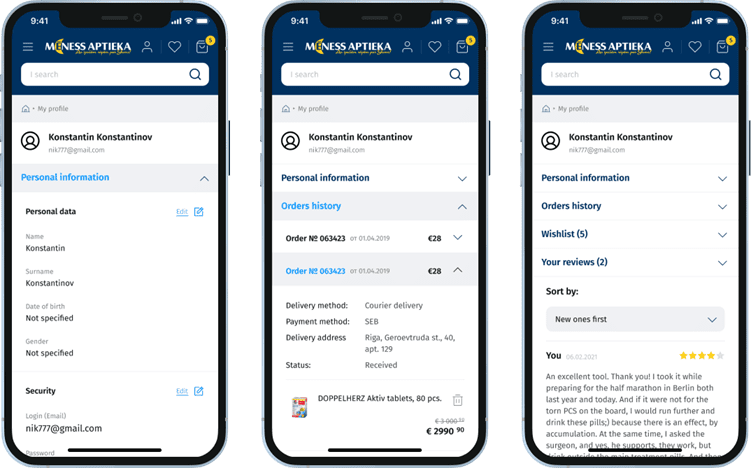 My profile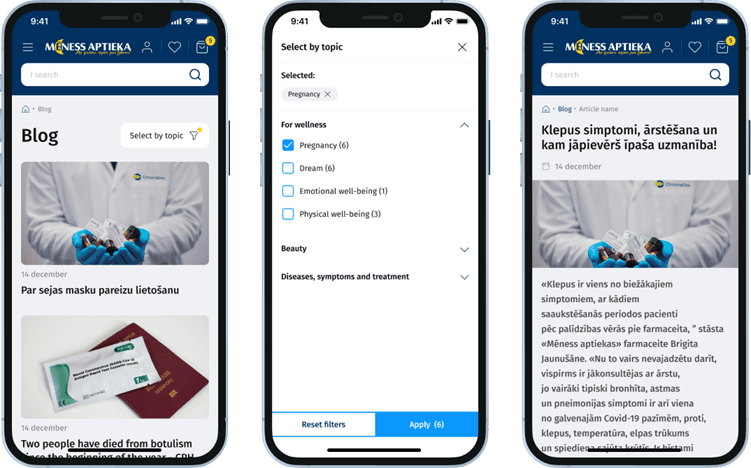 Blog
Time
~190 hours were spent on UX/UI, for which we conducted a study of competing sites in Europe and drew a beautiful and modern UX, approved by the client.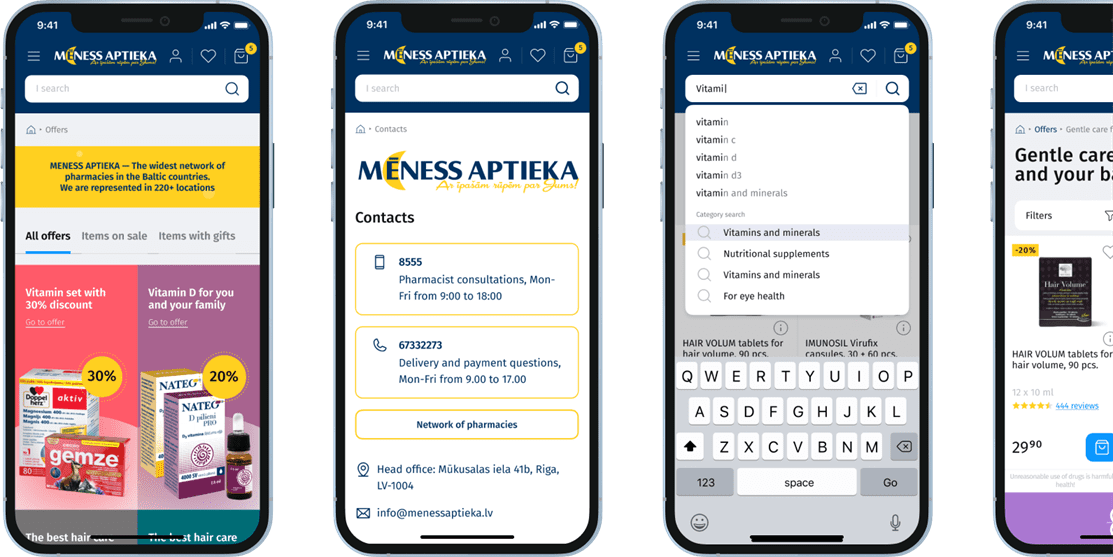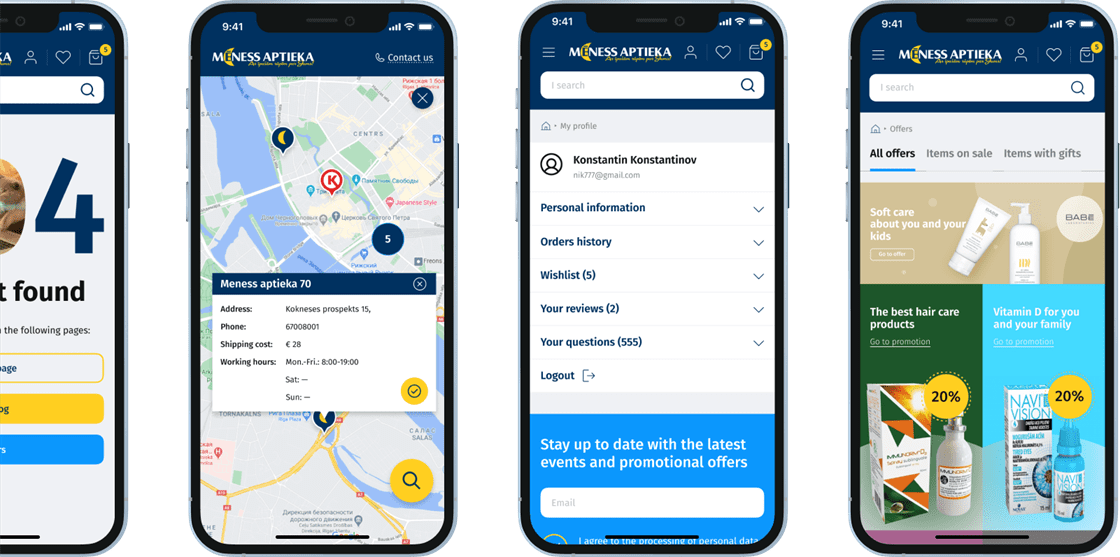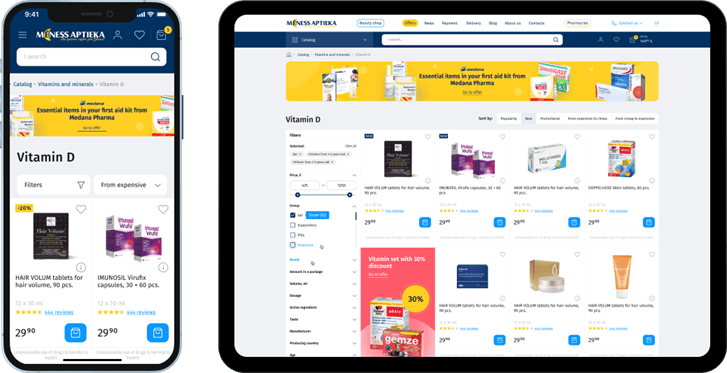 Catalog
Product page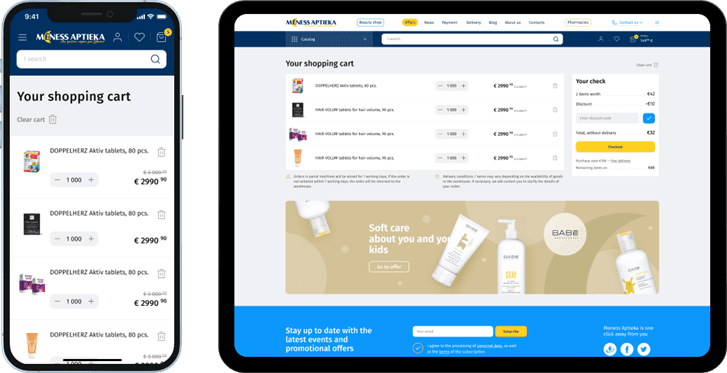 Shopping cart
Contact Us
We'll contact you within a couple of hours to schedule a meeting to discuss your goals.